There are 11 scenarios given. Pick a song for each scenario which you think best suits it and write a few lines.
1) Tamil and Tulasi marriage/relationship
2) The life of the Bujjis
3) GW and Charu phone romance
4) Tamil shifting jobs
5) Prabha finding out Tulasi is his sister
6) Tamil telling Charu he hates her
7) Tulasi apologizing to Tamil
8) The life of MM
9) Tulasi at college with her friends
10) Nitesh and Lavanya seeing that their company has crashed
11) Tamil and Tulasi romance
12) Padma finding out that she won the lottery
13) Tamil apologizing to Tulasi
14) Anand getting bit by a dog
15) Deepa and Tulasi becoming successful engineers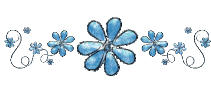 This game can be played in the Thread itself. Just post songs, when you think about the scenes.