*~Welcome Friends~*



I see my life in your brown eyes
as I hold your delicate hand
expressing my love with no lies
your the one I admire,
I'm your number one fan
your love I truly admire
my days light up in your presences
I see an angel everyday, everyday you smile
brown eyes is what I see every second
love makes a man say poetic words
you and I are destent
I need you, just like two love birds


by Mario Orozco

jas unnai patha udanai ennaku erinchathu 1000 walts bulb
nee enna akina un veetu theenchu pona fews
namma rendu perum serntha electricity
namma love ku thevai illai publcity
nee naanum vazhurom orai city
****

****
Its a very special day for Sensational South Members. Today is the day we get to reveal something very special about one of our special members on board! Before that, let us take a walk down the memory lane.
****

****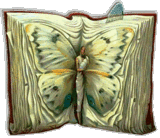 Memory Book of SSians : ~ A Gift to Ravi and Jas~

**Ravi Reacts**

****

****

**HoneyLimeUsha Reacts**

****

****

**Harhem Reacts**

****

****

**-Sang- Reacts**

****

****

**supercool3 Reacts**

****

****

**Melonie Reacts**

****

****

**lavanyaz Reacts**

****

****

**hopper_ocean Reacts**

****

****

**nishha Reacts**

****

****

**avivakirk Reacts**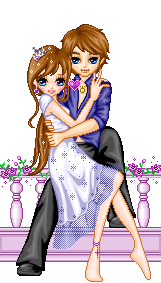 Alright, so now that we have gone through the reactions, its about time for us to reveal a bit about the Love Birds!
Well here is what Ravi has to say.
I met Jas three months back. She was an economics student and we became friends. Soon it turned into Love
. Yes, she is 3 months younger than me, but Love is blind
. Ours is TRUE LOVE!!! We are very happy and most importantly, thank you all SSians for your wishes
! We are so blessed
P.S. I (Radha) edited this on Ravi's behalf
!

MESSAGES FROM SSIANS TO WELCOME JAS
******
NOTE: More wishes can be found here:

supercool

Welcome Jas to Sensational South
Filled with the crazies to the craziests
Yes, no one's exactly sane here
as I've discovered in my experiences
including myself
Now don't get scared ...
There's nothing wrong with not being normal,
it is what makes you normal
I guess I should stop confusing you further
and completely get back on topic
I guess what I wanted to say was
We're glad to have you joining our
SS Family
and look forward to getting to know you
All the Best
Love, Vithya aka Jillu

lavanya

am pleasured to welcome the two hearts, Jas and Ravi, here with love
Wishing you both a lifetime togetherness!!

JAS OH JAS!! PLEASE COME SOON!! PEOPLE ARE WAITING FOR YOU!!
PLZ WELCOME JAS

NONE OTHER THAN
MALLIKA SHERAWAT
aka Jasmine aka Jas
YES THIS WAS
A NOVEMBER FOOL STORY
TO HELP UNITE OUR FAMILY MORE!!!
RUMOURS AT ITS BEST
Ravi is too small a kid to fall in LOVE
.
This is our way of promoting
KALASALA SONG From Osthi

No matter whatever happens we LOVE YOU ALL!!
BEST REGARDS,
Aahaana, cutysweety, MP_Radha, Ravi., -Sangs-