So cute how Manvi can make Jeevika laugh no matter how serious the situation is <3
I loved
how she pushed Jeevika off her
Stop crying...you look ugly!!
The way she was rubbing Jeevika's hands and telling her how she couldn't ever give her away to anyone else broke my heart </3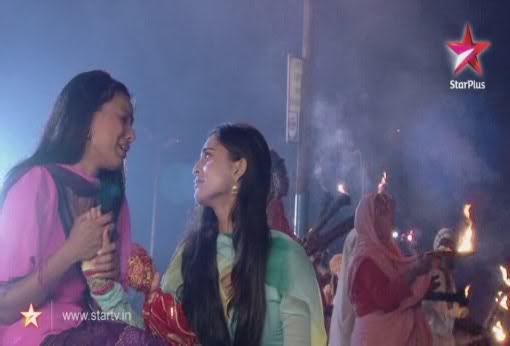 Yeh the caressing was really sweet and had that motherly touch!
SO CUTEEE!!!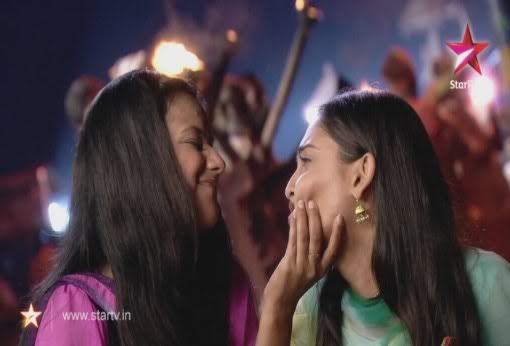 They share such a warm chemistry!
They should not be seperated :(
[img]http://i893.photobucket.com/albums/ac135/AbeerLeher/album3/JMghaat27.jpg" />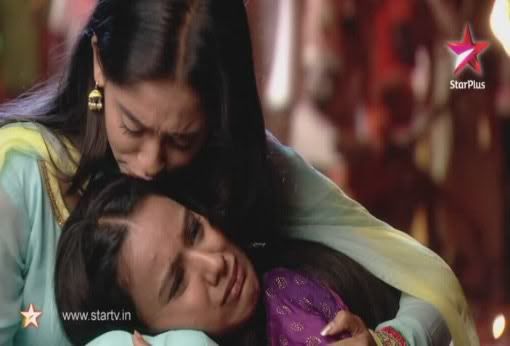 That kiss on the head assured Manvi for a second but then they were both back to sobbing :(
BTW...I saw a cap from today's episode and it put me off -____- I LOATHE fall & trip scenes so I think I'll just wait till the episode comes on TV.