Diwali celebration begins in both the houses , If it is simplicity itself in Gupta House, It is quiet, understated elegance in Raizada's..Khushi Prays for the well being of her father's health.. wearing the sari given by Anjali .. She packs the sweets and one unsweetened Mithai for Arnav .. departs to RM.. her entry is met with a warm welcome from everyone except for one soul who is totally zapped !! That is none other than Shyam, Who thinks on his feet ..quickly eats Pineapple Halwa that induces a allergy in him,,He escapes with his face covered , sneezing his way to Anjali's Bedroom and leaving us free to enjoy some alone time with ARHI !!
Meanwhile Lavanya has turned a new leaf and has become Ideal indian Bahu with a vengeance, finally winning over Nani's heart ..All are delighted with the news ..Lavanya And Khushi exchange hugs and proceed to celebrate Diwali ..
Khushi begins to light the diyas one by one .. soon she finds herself encircled by Diyas , watched in a trance by a hypnotized Arnav.. Lavanya comes in at this juncture , notices the predicament Khushi is in..tells Arnav to help Khushi to come out of the circle.. A captivated Arnav Proceeds slowly towards Khushi, offers his hands.Khushi accepts it and both walk out of the circle, hand in hand, eye to eye only to separate with the arrival of Lavanya again ..Lavanya notices that Khushi does not have a Anklet on one of her legs...Khushi explains that the anklet was her mother's last gift , she lost one of them a while..Arnav realizes the importance of the anklet in Khushi's life and goes away ..
Guests begin to arrive in Raizada mansion while Lavanya is getting ready with Khushi helping her .. Lavanya expresses her fond hope that Arnav will marry her this time since there is no reason for complaint.. In Arnav's room..Nani and Anjali comes in and express their happiness on the turnaround of and give their approval for Arnav's marriage with Lavanya ..Arnav categorically rejects to marry lavanya or anyone...
All the members minus Shyam gather in the living area where Diwali party is in full swing ..Arnav and Khushi cant keep their eyes away from one another ..To escape the heat, Khushi goes to the ARHI Taj Mahal , the Pool Side .. Khushi is engrossed in lighting and arranging the diyas..Arnav follows her there too, he calls her softly ,,A startled Khushi rises up suddenly, loses her balance and sprains her Ankles.Arnav helps her to the poolside chair ...slips off her feet from the constraining slippers, puts it on his lap and gently kneads the ankle to alleviate the pain... Arnav manages to remove the sprain with few twists and turns .. Khushi begins to remove her feet from his lap but Arnav gently restrains her from removing her feet.. A puzzled Khushi looks at him.. Continually looking at her, Arnav slowly brings out the lost anklet and ties it around Khushi's Ankles.. Khushi is very puzzled and confused ..
Arnav gets up and begins to leave but turns to have one last look at the ravishing beauty, he is lost !! A admiring Arnav slowly approaches Khushi, who begins to move back , her breath accelerates as starnge and new emotions begins to course through her.. Arnav backs her into corner... he plays with hr hair.. slowly cups her cheeks as a prelude to kiss, Khushi closes her eyes in anticipation when the mobile phone rings jerking both the lovers to reality ... Arnav is shocked and coldly furious with himself ... A sorely confused Khushi wants to know some answers ..she confronts Arnav demanding to know the reasons for the safe keeping of the anklet and also the 99.9% Kiss.. Arnav tells her to leave him alone..Khushi is insistent ,demands a answers.. Arnav promises her to reply, strides into the party hall, declares that he will be marrying Lavanya ..All the while his mocking gaze directly trained at Khushi who is simply broken when she hears this news .. family and friends congratulate Arnav..he accepts them indifferently ..his only interest on Khushi's reaction ...
A distraught Khushi tries to go away from the party , she is stopped by Lavanya, who figures out that something has upset Khushi but has not twigged on to the fact that ARHI are interested in each other..Khushi puts on a mask and plays out a charade of being utterly happy to hear this news, A bit which does not fool Arnav .. Khushi hurriedly takes leave of Raizada's claiming late hours ..and departs rejecting the offering of a drop by car..
The Raizada's begin to plan a quick engagement and wedding only for Arnav to put a spoke in the wheel .. Arnav says although he agreed for marriage per se, he did not mean he will marry immediately, tells everyone to stop selecting dates etc.. Arnav stalks out, goes in search of Khuhsi in his Safari ..Arnav finds Khushi walking all alone in the street, orders her to get in the jeep.. A devastated Khushi puts on a smiling demeanor yields to his orders graciously.. Khushi congratulates Arnav on his decision to get married.. Arnav is least interested in that and wants to talk about the anklet..Khushi is disinclined to discuss the anklets , both spar on their respective POV's..Khushi reaches home leaving her purse in Arnav's Jeep ..
Arnav discovers the purse, turns , comes to Gupta house hands over the purse to Khushi ..wishes everyone , departs.. Khushi's Mother tells Khushi to send off Arnav Singh raizada..Khushi goes to do her mother's bidding.. Khushi thanks Arnav for returning the purse and for her pains is strictly told by Arnav that he does not care for her, and that she must stop day dreaming .. she never meant anything to him and the 99.9% kiss was an aberration and of no significance to him..Khushi is shattered to hear that ..Arnav starts his car and drives away in anger ..
Meanwhile A much recovered Shyam has made his appearance in Gupta House with a new plot aimed at getting Khushi hitched to himself..This Plot succeeds, Buaji emotionally blackmails Khushi into agreeing for the engagement with shyam..


Well, well, well, what a week that was. Started with the extra passionate romantic atmosphere and then ended with a heart-wrenching scenario. It's almost sin to try to find funny scenes in this week. But duty calls, so I guess I have to do it.
Nothing much to mention this week. The only scene I can think of is of Mami when she saw Lavanya's friends Sim, Nitu & Ritu saying Oh My God to Lavanya. The so called modern girls were shocked to see Lavanya in a saree and they went on blabbering 'Oh My God, La, you are in a saree' and etc etc. When Lavanya introduced them with the family, Mamiji was prompt to ask them, "Girls why did you keep saying Oh my God, oh my God, are you girls scared?"
And then she went on with some more comments about this which made even Nani smile a little.
Well though quite lame, it was a scene worth a shake of head if not a little smile. That's the best I can do this week as that's the best we got as far as funny scene is concerned. And by the way things are going, I've a feeling that I'm going to be jobless pretty soon! Take care everyone and stay tuned to Iss Pyar Ko Kya Naam Doon.


Joota scene is the scene after watching it we all are about to break our Tv screens.
The credit of joota scene of the week goes to:
" Shyam had written his and khushi's name in the wall outside Khushi's home, he was also successful in gathering people outside her home so that she will be more degraded, that provoked Buaji and she dragged khushi out of the room and showed that to her. In the mean time Shyam made Shashiji to suffocate by putting sweet forcefully into his mouth.Buaji then blamed Khushi for the current situation of her Bauji, and asked her to give some happiness to her father, a confused khushi thought about her moments with Arnav n then remembered his words and agreed to marry Shyam. Khushi was in pain and in tears while Shyam was smirking."
Buaji and Shyam were at their best in annoying us to the core.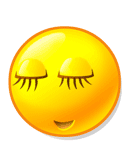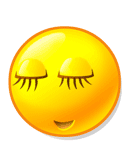 This week was a galore of Achari scenes between Arnav and Khushi. The Diwali sequence with trapped between the diyas till Arnav's missed kiss was a treat for die hard romantics. So I'll write this entire sequence which made us 'the audience' blush, be-kaabo, and drool. With Arnav providing his hand to Khushi and guiding her through the maze of the diyaas and the following
"Jaado hai Nasha Hai
'
...Khushi's version where both of them kept on stealing glances at each other and nervously basked in each other's gaze were fireworks for the ones who like subtle, decent romance
.
While during the Payal sequence when Arnav returned Khushi's anklet to her after knowing how much it was worth to her, he not only showed his caring side, but his inner caged up romantic guy as well while he caressed her foot and tied the anklet on her anklet. Then followed the mindblowing intensive version of
"Jaadu Hai Nasha Hai"
...Arnav's version. So for him love is passionate and a way to lose yourself. It was a beautifully shot sequence with great bluish lighting in the background heightening the effect of the moment. This scene was a moment for those who crave a harder more passionately physical romance
. So as far as this week was concerned... it was filled with a delicious, delectable helping of ArHi till wednesday
. Really not anticipating ArHi scenes next week, but would still keep my fingers crossed.
With tons of jhapeez n pappeez,
Mahi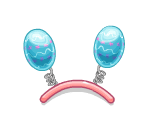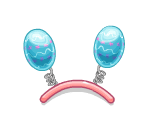 This week there was no Rakshabhandhan scene of the week so we will give this award to Khushi and Shayam
So this week was a treat for us...romantic,emotional,painful...There was not much of fillers...yet, there were some really ridiculous ones were there...
First, It was Shyam stuffing halwa like he was starved for years...that scene did not make any sense when there were pineapple cubes of 2 inch thickness were decorating the dish
And another hit and miss by Khushi...Taking so long 2 enter only to b disturbed by Anjali...
Mamiji's yapping with the guests about phatee saree,that is repeating almost every week
And Shyam's monologue...Ufff! we had had enough of it!
And Buaji creating a scene for a graffiti is highly irrational...It was she who accepted him as PG...Now shouting at her , May b necessary for the story but meaningless...
That's all for this week guys, Heart wrenching week to follow...Tighten your seat belts...Get ready for a bumpy ride...
Regards
Sharmi