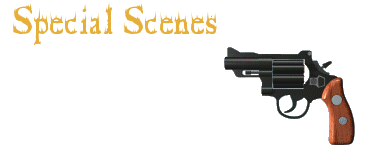 CID is not just a show for us , many of us have been grown up watching the episodes all over the years... many times we have discussed how some particular scenes moved us from within ... and we never get tired of discussing or watching such scene again and again...
we always get a smile on our faces seeing some special moments during the episode... some scenes also make us to cry and feel the pain of the character at times... so u can find all such scenes related to our show here
This thread is brought up to maintain all the special scenes of our dear show in a much organised way than before ... very soon I'll try to complete this thread.
we try our best to fulfill your request as soon as possible , so what are you waiting for... if you have any request , just go to the index, and if you don't find your request available yet add your request at " Requests and Comments " thread following the format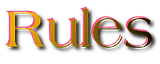 1) Please go through the index before requesting any scenes. Please don't request the scenes which are already posted in the thread.
2) Those scenes which are truly special in nature ,which depicts the bond of the team and shows CID as CID are provided here ... No A - T flirting scenes, or any of Freddy PJ scenes are provided here .
3) Please Place your request in Green Font
Format for requesting ::
Case no Episode no Case Title Date of telecast Scene's
for Examople
377 578 Beherupiya 14/08/2009 Daya's Death
For referance about the episodes title and telecast date details
Click following link
All CID Cases
4) suggestions and comments are always welcome
5) Please confirm whether the scene provided is what you requested for...by hitting the like button of the post
6) KINDLY REFRAIN FROM POSTING ON THIS THREAD ... AS THIS IS STRICTLY RESTRICTED TO INVITES ONLY ... TO COMMENT PLEASE VISIT
Special thanks to Jiya di for her support & guidance and debashree for helping with the editing process
this thread is managed by Jiya1 , -Twinkles- and debasree04 ...


Edited by -Twinkles- - 18 January 2012 at 1:46am