Originally posted by -AdiYalicious-@ Divya
shhh
!!
Gosh We had so much fun back thn esp in arhaina's droolin threads
@ALLEEENA : Watch this ;)
.
nice vid... so they still havent admiited that they like each other
is it just me or does any1 else thinks that shyam looks like a gremlin?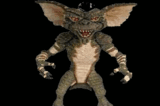 esp with the ears...
lol i couldnt stop laughing when he was introduced
all macho man and out came a chuha
with his voice