I A M S O S O R R Y !
I AM SO SORRY! I AM SO SORRY! I AM SO SORRY!
I so should have commented ages ago, but I was just so busy with end of the year school stuff and even after summer started, there were a few things I had to get done first! But now I'm here and planning to be more active than ever. Well, maybe not really, but I'll be active.
Anyways, I guess I'll just comment on both the updates that I've missed in one post. It'll be easier that way.
So here goes…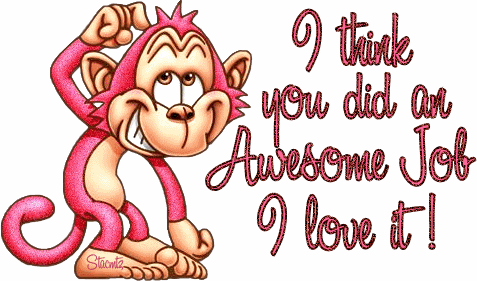 Yup! That! Exactly that! Those are my feelings about this update! Not only did you do an awesome job on every single creation, your experimentation has led to such new innovative styles which I'm sure will be the new trendsetters for the avi/sigg section!
I love this Mayuri avi! It's so cute and fun! Fabulous job! I particularly love the font! Very girly and pretty! Goes so perfectly with the pinkish coloring! AMAZING!
And I so love the Yash and Ansh avis! OMG! Those two are just so cute!!!!!!!! Awwwieeesss! I just had to stop and stare at those avis! They're that adorable!
But quite possibly the best avis here are the Sitaji ones from RSR! The scenes you chose are so cute! And the way you made them is so perfect! Everything about them is perfect! The Mithila sisters had such great chemistry and that is so beautifully showcased here!
The IPKKND siggs you've made are so magical! JUST LOVE THEM! (the siggs and ArHi) And all the Gurumina siggs are, as always, stupendous! My favorite one will have to be this! I know a lot of people have used the paisley texture, but this is the best siggy which has it!
And now we go to the update on page 140…
Which is equally as awesome!
The Debina avis are so cute! She looks so pretty in them! And the hair dye ones are just gorgeous! Love the second one! She has really nice hair! And we know it's her natural color, lol!
And the Bangkok pic has been siggified and avified to the fullest! I mean, how do you do that? Each siggy is so gosh darn pretty! If I tried that, one would come out decent and all the others would be just lame. My favorite would have to be the animated one! So cute!
But this animated siggy is probably your best yet! I mean, the coloring, the texture, everything's so jhakas! (that is Mumbai slang for awesome)
And I just love this Sita Raam one! The style's really cute! The purple with the flower buds! Hayeee!!! Have to ask though, what's with the owl on the left?
Anyways, it looks like I'm done! Fantabulous work, again!
Can't wait to comment in the new shop!