Reviews from Velayudham Special Show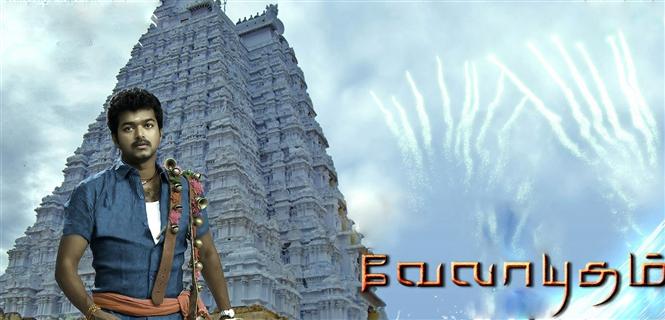 Velayudham special shows were screened on Sunday for people associated with the movie. Vijay appeared relaxed, confident and excited after watching the show. Vijay praised Raja's hard work and the storyline in his video to his fans.
Jayam Ravi who has been batting for his brother on twitter mentioned that he watched Velayudham and thought it was Vijay's best performance till date. Ravi added that the movie had a good dose of comedy, drama and action with sensible and thought provoking story. He appreciated the performance of Hansika and Genelia, both were co-stars from his past movies. Hansika's comic timing and cuteness were appreciated by Ravi. Technically, Vijay Antony re-recording came in for special mention and praise.

When we reached out to a person not part of the cast or crew, who had watched the movie along with the celebrities, mentioned that the first half is fun & comedy and second half is faster than Gilli.
Meanwhile, a distributors from Holland who had watched Velayudham felt the movie is rocking. He went ahead and shared the fact that they bought it for a huge amount and are not disappointed due to big crowd response already received through bookings. The Europe distributor again compared Velayudham to Pokkiri and Ghilli.
With good words from internal sources associated with the movie, Velayudham appears to be heading in the right direction so far. Stay tuned...
Source : Movie Crow


Edited by Ravi. - 23 October 2011 at 8:16pm