Lets begin the weekend with a bit of bad news and end the summary with a wow news ..Shall we??Alrightey... letzzz gooo !!
Babuji discovers the duplicity of Shyam and runs post haste to the Gupta house to share the news, but the diabolic Shyam uses the latest technology yup his mobile and packs off the family even before Shashi can cross half way ..Shyam saunters in leisurely, intimidates verbally n physically induces a heart attack in Shashi... Shyam stands by watching , wanting Shashi to die, fortunately fate has other plans and sends the Gupta woman back home who save shashi from death..The Gupta ladies consider Shyam to be a God since they think he saved Shashi in the nick of time...
In Nainital, Arnav and Khushi prepare for their return journey when some goons attack Khushi & arnav..Khushi gets a bump on her forhead which brings the animal in Arnav out .. He loses control and becomes very violent ..A shocked Khushi tries to stop him and finally does by holding onto his shoulder, A raging Arnav snaps out of his merderous emotion at once and is appalled at his violent act... Arnav begins to reflect on his actions and is very angry at himself.. frustrated and irritated by Khushi's nattering, he drops her off at the outskirts of Delhi and drives away..
Khushi reaches home and is told that her father is admitted in the hospital after collapsing..a shocked Khushi rushes to the hospital where she is met by her family and Shyam who is worried that his criminal deed may tumble out, Khushi and the family move into the room to meet a conscious Shashi, but Shashi is unable to reveal the truth and can manage only 'SHa" .. Shyam has the luck of the devil cos the doctor reports that Shashi has got a stroke and is paralyzed.
Meanwhile Arnav who has reached RM , is pacing up and down confused at the ferocity of his reaction.. Arnav comes to know that Khushi's father is hospitalized from Anjali and Akash who are leaving to comfort the distarught Gupta's ..A stunned Arnav too follows them ..Unable to bear the pressure forced on her slender shoulders, Khushi rushes out o the ward , sits in the lobby praying for strength when she sees Arnav standing in the lounge looking at her..Khushi runs into his arms , breaks down..Arnav is taken aback adn is unable to comfort her ..
The doctor has said that Shashi can be discharged, Khushi goes to get her salary from Arnav so that she can pay off the hospital bills, Arnav hands her a cheque.. Khushi is flabbergasted to receive her TDS salary since it is inadequate to foot the hospital bills .. Arnav goes to get the balance amount , but Khushi has gone..Arnav goes to the hospital and pays off the entire bill himself.. Khushi is stunned by Arnav's generosity but mistakes it for charity and upbraids him for making assumptions based on a hug, but a stressed Khushi realizes how ungrateful she is sounding , quickly apologizes to Arnav , begins to weep uncontrollably..Arnav comforts her ...
Meanwhile Shyam has manipulated the Gupta women and has planted the Marriage idea into their brains.. The ladies think that getting Khushi married to Shyam will make Shashi happy ..Shyam meanwhile informs a ill Shashi that he will marry Khushi but will not let go of Anjali either...Buajji speaks to Khushi about Shyam's alliance with her, Khushi refuses,,Buaji tries emotional blackmailing. A honest Khushi goes to Shyam and informs that she is not interested in him..Shyam is shocked , tries to play the good Samaritan , cunningly tries to make her feel guilty by pointing out that Shashi wanted her to marry him..Khushi remains steadfast and refuses ..
Arnav is beginning to get attracted to Khushi and the poor chap is not even aware of it ..Khushi too seems to be sailing in the same boat ..


A week full of drama and tension and some intense realizations. It was turning so impassioned that I was thinking that surely I'd be left jobless this week! But ofcourse, when our dearest Khushi Kumari Gupta is around, it's hard not to find a ray of smile around the corner. Such a bright light she brings in the world around her. The whole of Thursday's episode was such a feel good experience for everyone and happy smile was there throughout the episode and our Arnav Singh Raizada proved that given a chance even he could give his lady love a run for her money in terms of cuteness.
Hearty laughter was due when Khushi saw Arnav sit down in midst of all the cleaning process and took him as another cleaner around. It was so delightful to see her trying to put him back to work. "Why did you sit in between your work? Do you even know for whom you work? If ASR comes to know at first he'd do his what the what the rant and then he'd fire you. He can smell down lazy people!"
The way Arnav was wiggling his eyebrows listening her talking about him in rapt attention, the way he turned and asked, "Were you saying something?" and the way she did her now signature running away deed, we couldn't have had a better 'back to life from depression' scene.
Our Arnie boy was no less in evoking a bit of smirk from the audience this week, be it his sneakily putting two silver coins in the detergent packet or getting all tensed up when Khushi wanted to give one back to the shopkeeper and used his all time, "I'll deduct your salary" tactic to prevent her from doing so.
The most amusing scene, however was the one where Khushi in her attempt to put the light wires around the pool-side trees, slowly entangles herself in the web of the wires. Her innocent acceptance that instead of lighting the poolside, she's lighted herself up and the very endearing background score made the scene all but perfect.
Since all of the scenes were such feel-good ones after the week's over-dose of Shyam-Buaji drama; they all deserve to be the funny scene of the week; at least from my point of view!


Joota scene is which after watching it we are all about to break our TV screens.
This week witnessed so many joota worthy scenes by shyam but the credit of actual joota scene goes to Buaji-Garima-khushi scene
, where buaji is compelling Khushi to marry Shyam, she was literally forcing her to accept shyam as her husband by singing his gungaan.
She reminds Khushi of all his favours from Lucknow where he saved her from the goons.
Then told her to tell a single incident in which Shyam misbehaved with her and told her to accept the marriage alliance with shyam
The scene was irritating to the core and we all wanted to kill Buaji for this.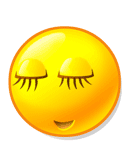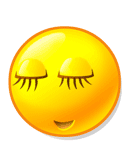 The Achari scene of the week is undoubtedly... The tangled Lights ki wire (lights ki larri) scene
. No surprises there
..
Kiya scene tha!!!... Khushi manages to wrap herself around wires and our hero Arnav ji comes to the rescue and untangles our glowing Jalebi Bai. Mind you the lights were lit on her and she's wearing green reminding me of a Christmas Tree
and Arnav as a little kid who's unraveling his present that awaited him, his astonishment widened at the sight of his present, and he's twisting the cord slowly with his hands touching Khushi at places
, no hesitation, no reservations to hinder him now...
...None whatsoever!!... while Khushi now exposed to the 1000 volt electric jolt touch is just shying and blushing away hardly in a position to have a long, continuous stare. She couldn't even keep her eyes open at certain places when he got so close to her... she must've felt her heart about to pop out of her chest
.
Arnav on the other hand was giving purely soulful looks to Khushi
. Kudos to Sanaya
for enacting the shot superbly under Arnav's HOT HOT STARE I call his look the "I Want You" look
. No wonder Khushi couldn't look straight into his eyes. The handsome hunk was purely unblinkingly rolling in pleasure without the slightest trace of embarrassment, and the best bit was that Khushi did not even once stop him or even argue with him that she could untangle herself, but let him undo the wires... which shows that she does not mind his presence or his closeness with her
...
So now ArHi have boarded the Pyar ki Realization Express... lets see when it hits its destination
.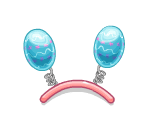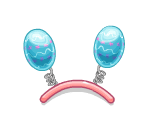 Well this week's rakshabandhan scene was Anjali and Akash and also slightly Anjali and Arnav. The worst brother and sister scene of the week has definitely got to be between Babuji and Buaji.
So let's talk about Anjali and Akash. Finally! He confessed his love for Payal to Anjali Di. As someone on the forum once mentioned, if Anjali is Arnav's weakness then she is Akash's strength. Anjali knew that Akash had a thing for Payal but she wanted him to confess his love. Thanks to Anjali he did so and now I think we might be getting a marriage track for Payash coming up! I loved how Anjali supported him and told him to go tell Payal. Also my favorite scene this week was when Lavanya came with the chicken curry (had to do it guy) work that Payal had done on a pillow cover and Anjali, being an awesome sister, took the work and volunteered to put it in Akash's room! Now isn't that a sweet sister??? Yes I think so
Anjali and Arnav have always been showed to have a great brother and sister bonding. This week we did not see much of them together, but we got a few cute scenes. I loved how Arnav stated that he was only cleaning the house for his sister'. And for all of the things that those workers broke last year hump. I guess Arnav babu only gets mad at workers breaking his things, it is totally fine if Khushi does so
Hayee Rabba Ve. Anyway, I think we are soon going to get a scene where Anjali starts questioning Arnav since we can see how Arnav is changing and I think our favorite sister can also see that her brother is acting different. I love how she said "you didn't like it so you broke it?" with so much disbelief since honestly she was confused by her little brother's reaction. Well keep watching Anjaliji as your brother becomes a normal guy soon. That too in love!
I know, I know. My job is to pick the best rakshabandhan scene of the week, but I just had to put this in here. Buaji does not know her brother at all! The poor guy is paralyzed and she thinks he wants to marry his daughter off. Okay I understand she loves Shyam, but when did Babuji ever say that he wanted Khushi to marry Shyam?? Even when Babuji could talk he was always against that idea. Does Buaji not understand her brother enough to know that he would not want his daughter to be married when he is disabled? I mean if you think logically you would notice that Buaji does not even think that Babuji would want to be involved in the marriage preps! If only that should make Buaji not pester Khushi to marry Shyam.
The most annoying filler Scene of the week was Shyam's tete a tete with Shashiji in the Hospital.
His obsession over Khushi has been proved with several incidents already.This maniacal monologue made him irritating n comical instead of making him fearsome.That scene stretched for at least 3 minutes which was quite long...And mamiji bad mouthing Payal with her unique style of name-calling.Though Nani put down her by reminding how she entered Raizada family it was of no use and she continued with her character.

Regards
Sharmi