Posted:

19 October 2011 at 11:53pm

| IP Logged


OMG, I can't open IF ! What happened!
Oh No' my work is gone! IF is not working?

Is something wrong with my network, cause IF isn't working?
Aaahhh!!!! How do I kill my boredom
These were the words ecoing across MSN, and Facebook for as long as 7 hours! Frustration prevailed these social network sites... yet there was only one reason!

Today, the 19
th
of October 2011, is a very important day. A new record had been set by the online users as they 'refreshed' the page to access an online portal that was temporarily down. Yes today for about 7 hours, members of India-forums.com had been left in darkness, almost trying to find other means of killing boredome, that suddenly filled their rooms
. Many were extremely shocked, and some nearly experienced myocardial infarction, due to extreme addiction. It bugged them so much that they felt a part of them was missing!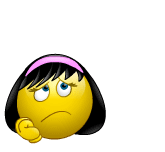 INDIA-FORUMS
Yes we are talking about how addictive India-forums.com is! During this temporary unavailability, many were left to ponder how they were going to pass the remainder of the day, without India-forums.com. It was boredom to the max that some resorted to various online games to date random guys to pass the hours [Angel-Jot], while some chose to clean their houses [Smiley Face], while others chose to pull certain members legs in the most cruel way [Victim: Hopper_Ocean]. But MOST IMPORTANTLY, every few minutes, many had tried to refresh to try and see India-forums.com was working.



Can you relate yourself here
? If you can, then you are at the right place
! Its about time we share our experience, as to how hard it was for us to get over the addiction to IF
. Here is a fun-filled discussion as to how you spent your times without India-forums.com.

Describe your state of mind!

Can you recollect how many times you refreshed the page to see if IF was back up?

What exactly did you do during those hours?

Please Note that this is a fun-filled discussion! Please refrain from discussing any non-relevant matters on this thread as it's being posted mainly to discuss how addictive IF is, with regards to this short- term disturbance.




Edited by MP_Radha - 23 October 2011 at 8:52pm