Originally posted by lavanyaz

Hopefully, here comes my last set of Q's!!

I think they are now daa
:::HOW OFTEN:::
How often do you splurge on food? whenever i crave for something
How often do you seek mom's/dad's assistance per day? daily

How often do you nap/sleep on weekends? barely ever
How often do you PM?
always i guess
How often do you log into IF? normally am logged in while working.. its been like this since i became masters
How often do you feel you are not rested even after long hours of sleep? esp on days i sleep longer than 7 hours
How often do you feel angst in general? whenever circumstances require me to
How often do you feel enthusiastic? always always
How often do you feel inability to finish tasks? I make sure to complete them on time to ensure i dont' feel stressed
How often do you walk in and out of the rooms? depends where am.. if i find a comfy room i will sit there and eat there too
How often do you pick mobile phones to see a miss call/text message? everyday
How often do you listen to songs? daily
:::DO YOU:::
Do you have the extra burst of energy to stay for long hours as and when needed? Yes, esp when i have to work on friends' birthdays
or to finish working on something
Do you love keep doing something or the other? Yup.. or rather something new.. but love to keep myself occupied always
Do you watch many TV soaps everyday? NNNOOO
:::The highest speed you drove ::: -
125 Km/ hr
went over by 25 but it was safer
:::Caption the following in a funny manner:::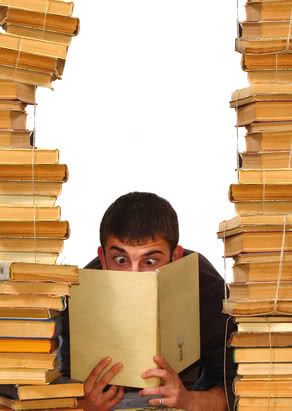 Hi, what are you looking at
.. you see I am addicted to books.. or rather in love with it.. so i always keep many such stacks and read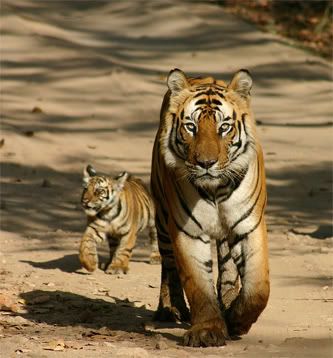 Second tiger: eh muthazhagi.. adiyee azhagi... thirumbhi thaan paakarathaam
First tiger:
lovesu?
:::Find the celebrity in the illusion:::
For Radha:
super starrr
Cute teddy to Radha and Meli for being MOTW and answering so patiently!!
YAYAYAYAA AM DONE ALL THE SETS WOOHOO