Chapter Eighteen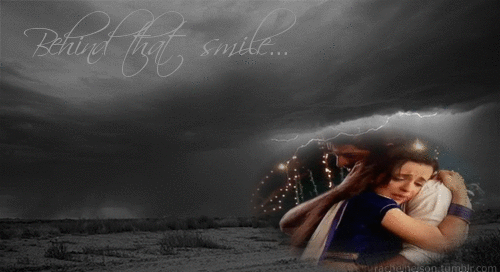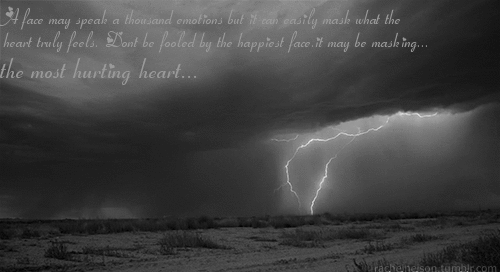 Arnav, khushi and Anjali stayed up the whole night waiting for Shaurya but he didn't turn up. Anjali's annoyance with him vanished leaving a gut wrenching concern. She sat in silence eyes closed, muttering 'please let him be fine' in a low voice like a prayer. In that moment nothing mattered but the life of the only person she had truly loved. All her insecurities had no place and she didn't care if he betrayed her, didn't care if he would leave her, didn't care that he had loved Avisha perhaps still loved her. All that mattered to her was his safety. So what if she had to let go, so what his absence would kill her, so what if she would never really be happy, as long as she knew he was fine and happy she would live the rest of her life on those precious memories he had given her. She could feel Khushi tense and praying beside her too. Arnav was busy on the phone trying to trace Shaurya but in vain. He then sat besides her and held her hand
"Di, you still don't believe Shaurya has let you down, do you?" he asked kindly
Anjali kept quiet, the tenacious part of her heart which had once belonged to Shyam not letting her to give in completely. When she didn't reply Arnav continued
"Di Shyam married you for money. Shaurya has no such reasons. He has enough money earned in his profession to last for a lifetime and secondly his dad is the owner of a vast chain of hotels of which Shaurya is the only heir. He loves you di." Arnav reassured
Anjali wasn't sure about that but she knew one thing. She loved Shaurya completely. Loved him without expecting anything in return and she knew she wouldn't regret an instant of it.
"I don't care if he doesn't love me. I just want him to be fine." She replied quietly
Arnav understood how di felt. Loving khushi the way he did, he knew there was no life to him without her. He looked at her wondering if she would ever feel this way about him again. Love him in the way he loved her, love him in the way di loved Shaurya. Loved so much that nothing mattered except her happiness. But it hurt. God, it hurt when he looked in her eyes and didn't see the person who loved him but saw the person who had once loved him.
It was in the early hours of the morning that Shaurya returned. Anjali walked up to him, gave him a long look as if to check if he was really okay. Shaurya opened his arms to hug her but Anjali ignored him and limped to her room closing the door behind her. Arnav put his hand on Shaurya's shoulder telling him to give her time and that she would come around.
"Bhaiyya what took you so long?" khushi asked Shaurya. She had begun to call him bhaiyya because he was the only brother figure in her life.
"Had an emergency khushi. I was off duty but we are understaffed at the hospital." He told her tenderly. "I'm tired. I haven't slept for forty eight hours. I'll go catch up on some sleep." He said walking towards his room.
Khushi rubbed her tired eyes with the palm of her hand. The sleepless night caught up with her and she felt the room spin and the next moment she was in Arnavs arms as he lifted her off her feet smiling knowingly.
"Do you have to swing me up in your arms at every opportunity?" she asked brushing a hand across her eyes.
"Do you have to swoon around me at every opportunity? He mocked his eyes warm and smiling.
"I don't swoon around you." She said incredulously
"You have a weird way of showing it." He replied as he carried her upstairs to their bedroom. He entered the room but didn't put her down. Instead he looked in her eyes and said
"For a record, you don't have to swoon around me. Just say the word and I'll carry you whenever you want, wherever you want."
Khushi felt blood rush to her cheeks. She wanted to give him a sarcastic reply but instead her brain had a nasty idea to go blank and all she could do was lie limply in his arms blushing furiously. Arnav laughed openly and khushi marveled yet again at how much he had changed from the arrogant reserved person she had met.
He gently set her down on the bed and walked to the door calling out to OP. khushi heard him shout when OP took his own sweet time to turn up. 'Well some things never change' khushi thought as Arnav ordered OP not to disturb them in his typical laad governor voice. Finally khushi felt his weight on the bed as crawled in beside her and she shut her eyes purposefully. She heard his soft laugh and then he pulled her in his arms and held her lightly against him. Khushi didn't protest. After all who would know better than her, how fragile these moments were, how fragile tomorrow was...
__________________
Anjali entered Shaurya's room closing the door softly trying not to disturb his peaceful slumber. She looked at his handsome face and once again sent a prayer of thanks to god. A loud ring of his cell phone made her jump. She quickly switched the phone to silent mode and went outside the room and answered the call. A tired voice said from the other end
"Can I speak to Dr Shaurya?"
"He is resting at the moment. Can I take the message?" Anjali asked kindly
"You must be his wife I didn't know he was married. I called to thank him for saving my daughters life. It's the result of his efforts last night that she has a fighting chance. May god give both of you all the happiness beta."
Anjali felt a rush of guilt when she hanged up. Shaurya had spent the whole night working and she hadn't even spared him a smile. She felt tears of remorse well up in her eyes. She went into his room and quietly kissed him on his cheek. 'I have made you pay for Shyam's mistakes but not any more.' Not wanting to disturb him further she turned to leave but accidently knocked his wallet. It fell down giving her a glimpse of a picture.
It had been an old picture of hers during the time she had first known Shaurya. She extracted it out to have a closer look, her heart beating with elation. She turned it around and found something written in Shaurya's untidy scrawl.
'ANJALI. My precious gift. My very own Avisha. Love you baby. Now, always and forever.'
Anjali's eyes filled with tears of happiness. She felt as if everything she had dreamt of became real along with everything she had been too scared to dream. She felt Shaurya's eyes on her and realized that he was awake.
"Looks like my secret is out." Shaurya said sleepily smiling tenderly at her.
"Me... Avisha..?" she asked confused, too scared to hope.
"Yes Anjali you are Avisha. The patient I fell in love with. The girl I will love till the day I die." He replied
"But why Avisha?" she asked as he sat up tiredly
"Anjali means 'a gift' and Avisha means ' a gift' too. That's what I used to think of you. My own personal gift from god. Being the only son of a multimillionaire, I had a lot of attention from the media and I fuelled it further with my playboy reputation. I didn't want you exposed to that. I loved you too much to expose you to it."
He smiled sadly
"I destroyed both of us because of that. Because I loved you too much. My father had a heart attack and I had to go to London. Suddenly I had too many responsibilities. I couldn't tell you to come with me. You were hardly out of the hospital. Your brother needed you far more than I did and I knew how attached you were to your family. And I didn't want to promise you something because I didn't know if I could keep them. So I let you go hoping I'd get another chance. When Akash told me that you were married, something inside me died. I got drunk that day and stayed drunk for days."
He pressed his hand to her cheek brushing away her tears.
"But you were god's gift to me. And no one could take it away. I should have known. The moment Akash told me about your husband, I came rushing to India. So our meeting wasn't accidental but a part of my plan."
With a cry Anjali threw herself in his arms. She was not sobbing because it hurt but because she knew that all the wounds had now healed. She felt complete. She felt whole. She knew she would never doubt his love again. How could she doubt his love? It was so pure, so deep, so true and entirely hers.
_____________________
Shaurya and Anjali wasted no time in finalizing the plans for the wedding and were married a month later. Arnav and Khushi worked in harmony as they helped in the wedding preparations. They had a bantering teasing relationship where Arnav would always mock her; tease her, goading her to react.
Love hung in the air, spoken in words of concern and tenderness, shone in their eyes and yet went untold because words were lost in some unknown place. Arnav continued to love her in silence, because in silence there was no fear of saying the wrong things. Loving didn't mean you could always express your feelings. Sometimes you were too scared of mistakes, too scared of distances, too scared of losing the one you loved...
The sun shone brightly in their lives as happiness, joy filled in once again. But who could guarantee the sunshine? Sometimes dark clouds flitted suddenly and all the sunshine and all the warmth could vanish as if never existed.
Shaurya had purchased a property right next to Raizada house so that Anjali could visit her brother often. Anjali mostly stayed at the Raizada house when Shaurya had a night shift or was on call. One morning Arnav and Shaurya were reading the newspaper when JP came running towards them
"Arnav baba, Shyamji has come. The security tried to stop him but he is coming barging in and they don't know how to deal with him." JP said hurriedly referring to the fact that Shyam had once been a respected member of the house.
Arnav looked at khushi and di who had identical expressions of fear and horror on their faces. He was about to tell them to go upstairs when Shyam entered. Arnav moved protectively in front of khushi, shielding her with his body. The image of khushi which had haunted him flitted in his mind. Khushi broken staring at nothing, her eyes unfocussed and Arnav felt fear clutch its hand over his heart.
"GET OUT SHYAM, GET OUT BEFORE I KILL YOU." He shouted angrily
Shyam looked at Anjali pleadingly. Anjali felt nothing but disgust for this man who was once her husband. She cast a sideways glance at chote, who looked angry enough to kill and yet he looked scared for khushi. She was scared for khushi as well. Shaurya had gone all quiet but she knew he was angry. Where chote shouted in anger, Shauya went all quiet but the stillness was deceptive and she wondered if Shyam knew what he was getting into.
"Rani sahiba, how can you turn your back on me? How can you forget every thing we had together? Our sacred marriage vows? How can you believe this lying cheating-"
"I DON'T WANT TO HEAR ANOTHER WORD AGAINST MY WIFE." Arnav shouted loudly
Arnav wanted to hit Shyam for all the pain he had caused his family but right now this was about khushi. his love, his life and he prayed to god that this wouldn't affect her. He didn't have the strength to live through that again. He turned around and wrapped her in his arms, his hand at the back of her head, her face buried in his chest. His eyes were on Shyam but he was holding on to khushi, holding on to everything they had built, praying it wouldn't unravel and crumble at his feet.
Shaurya was about to move but Anjali stopped him saying, "Please, don't argue... he is not worth it."
Shaurya extracted himself from the death grip of Anjali's hand on his arm and leisurely walked in front of Shyam.
"Anjali told me not to argue so I wont-"
"This is between me and rani sahiba. Who the hell-"
Before he could complete his sentence, Shaurya punched him hard. Shyam staggered and fell. He pulled himself together holding his bloodied broken nose.
"I agree with Anjali. Arguments are pointless. And besides I wanted to do that from the time I heard that you made your way on my territory."
Shyam opened his mouth to speak and Shaurya punched him again.
"Arnav loves his wife too much to leave her and come here to punch you. So I thought I'd do the honors on his behalf." Shaurya said coldly
Shyam struggled to his feet, determined to convince Anjali.
"Rani sahiba-" he whimpered
Shaurya punched him again.
"I'm a possessive man. No one passes endearments to my wife and lives." He said his voice deceptively soft as he moved forward.
Anjali walked up to Shaurya and dragged him back as the security officers threw the almost unconscious Shyam out. She then hugged Shaurya hoping he would cool down because she knew, though Shaurya hid his emotions he was as angry as chote had been.
Arnav held khushi tightly, his arms wrapping around her completely as he buried his face in her hair. His breath was ragged and he had a lump in his throat. He felt di stroke his hair and Shaurya thump him on the back saying "its all right." But he didn't move. He needed to hold her. Needed to be held. They had lost so much already...
It was when khushi said 'I'm fine Arnav' did he move. He looked into her eyes hoping she would see love in there and wondered if she would ever know how much she meant to him. He didn't know what hurt him the most, the fact that she no longer cared or that she once did. If only he could have her love again, he knew he would catch it in his outstretched palms and clasp it to his heart and hold it there till the end of time.
__________________
Khushi was quiet throughout the trip to the beauty parlor Anjali had dragged her to. Shyam's appearance had made many things clear. It had been Shyam who was the reason for their marriage and now it was shyam who reminded her of that reason. Who reminded her of the fact that she had been living a dream. And dreams and realities hardly existed together. The truth was that Arnav had married her to protect his sister and he was still married to her out of guilt. And she could no longer hold on to that. She knew it was time. It had been a beautiful day but then even beautiful days had their sunsets. Perhaps they had always been leading towards this. A time when their journey would come to an end and they would both choose separate paths and she would walk the rest of the journey alone.
It was dark by the time they reached home. Anjali went to her own house and khushi made her way home. She was glad that the rest of the family were visiting the temples along with her parents. Because she wanted to be alone with Arnav today.
There was no electricity. Everything was pitch black. She opened the door and walked in, her steps faltering. It was so dark that she couldn't see her own hands
"A-Arnav" she said uncertainly
"Khushi I'm trying to find candles. Stand there I'll be with you in a minute." He said
Khushi knew fate was on her side today. For once she was grateful for the dark because she was scared that her resolve would waver the moment she would see his face.
"Arnav I want to tell you something." She said quietly
"What is it?" he asked
She took a deep breath and put an end to her dreams
"I want a divorce."


Edited by Lyraa99 - 18 July 2012 at 4:24am