___________________________________________________________________
Chapter Five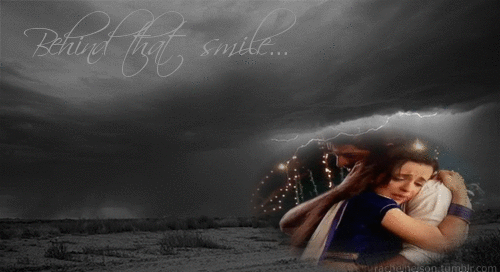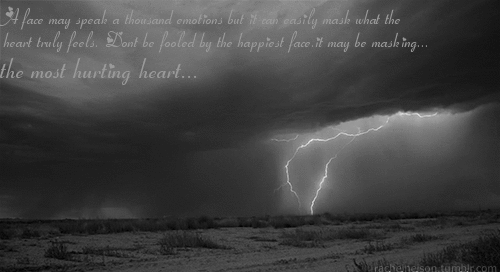 khushi felt a darkness a bleakness enveloping her. She felt it often lately. While there were sum days when she would tell herself that every thing would be all right while there were days where she just wanted to curl into a ball and die. It had been so long since she had spoken to her family. Since she had felt amma's loving arms, buaji's "sankadevi" jiji's hug and babuji affectionate laughter. Even though Anjaliji was nice to her, khushi felt guilty because of the unspoken secret that could break her. She wondered how she could go on day after day watching Arnav's cool indifference or boiling hatered towards her. Every time he said a harsh word to her she died a bit more every passing day.
"Khushi?"
She turned to see Anjali coming towards her. She gave her an album and said
" These are the photos of ur party. They were just delivered. You and chote are looking good together."
"Thanks anjaliji" she said softly
As if sensing her mood was low Anjali said
"khushi I'm going to the mandir, why don't you come with me? And nani has asked if you want to join us for the shirdi trip. We have to book the tickets."
Khushi hated getting out of the house. Stepping I the sunshine could hardly make the darkness of the life go away.
"No Anjaliji, I'd rather not go anywhere till babuji recovers."
Anjali held khushi's hand and looked in her eyes and asked
" khushi what is wrong? U don't get out of d house, you are losing weight. I think we should go to the doctor. May be you are coming down with something."
Khushi calmed Anjali down telling her that she was fine. She was sure even doctors didn't have a medicine for love.
Khushi sat on the couch and opened the album. She looked lovingly at his every photo wishing he were hers. And finally she found that one photo when she had been in his arms. She detached that photo from the album knowing Anjaliji wouldn't mind. But she wanted to have a record of the best moment of her life frozen in that photograph. Just so that she knew, in later years, when they were no longer together, that it hadn't all been a dream. That she had indeed lost herself in the arms of the only person she had or would ever love.
Because tomorrow would come and she would have to leave. She knew these memories would only give her pain but when the pain would subside till it was a dull ache, she would look back at this photo and smile tenderly at the most beautiful moment of her life...
__________________________________________________________________
Arnav leaned back on his chair and closed his eyes. Di had called saying she was worried about khushi. Di thought khushi was upset and tense because of her family but that was just a part of it. Why did a mere thought of khushi being upset worry him so much?He wanted to be free. Wanted to walk away from her feelings without another thought but he felt a pull towards her. She was far, farther even with their closeness, then why did her presence always linger? Why did her presence for even a short period of time cause every thing else to just fade away?
Arnav picked his car keys and walked towards the parking lot. He would take khushi to the temple. At least that would make di happy and get her to stop worrying about khushi..
_________________________________________________________________
khushi wished she had that much courage that she could tell arnav about her feelings. But love didn't always mean you could communicate your feelings to them, sometimes you were just scared of tomorrows, of the endings, of the fear that you might never see them again. A persistent knock on the door brought her back to the present. Wondering if Anjaliji had forgotten something to return so soon, khushi opened the door..
And she found herself looking straight in shyam's unblinking merciless eyes...


Edited by Lyraa99 - 14 July 2012 at 9:06pm