___________________________________________________________________
Chapter Thirteen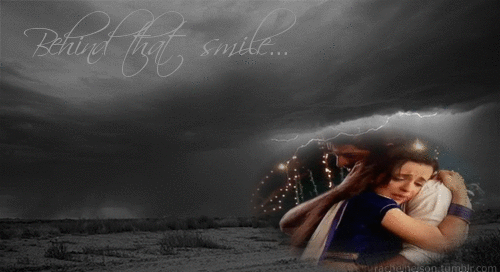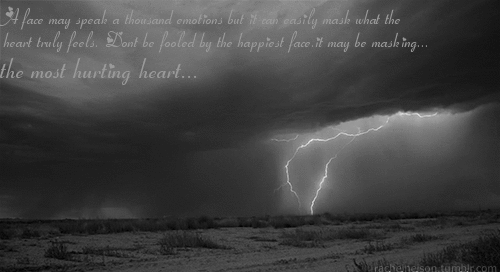 " Sorry but do I know you?" Shaurya asked
Anjali felt a deep disappointment on hearing that he didn't remember her. He was a person she would never forget. You never forgot some one who brought you back to life.. who taught you to smile, hope and dream. When her leg had been amputated, she had found it hard to accept her handicap but he had convinced her that handicap was only in her mind. He had helped her come out of the depression that had taken hold of her then.
Anjali jolted back to the present realizing that she hadn't answered him. He waited patiently for her to reply as though pleased to just look at her.
"I'm Anjali. Akash's cousin." She replied
"Oh yes of course, Anjali. I tried calling akash to tell him I'm back but his phone was switched off. Where is that cousin of mine?" he asked
"Actually my sister in law is admitted here..." she said matter- of-factly
Something flickered behind his eyes and then it was gone
"Your husband's sister?" he asked quietly
Anjali swallowed at the pain that question caused.
"No arnav's wife." She replied
"Come lets go out for coffee and then you can tell me every thing." he said grabbing her elbow and leading her towards the cafeteria.
Anjali agreed because she knew he was the only person who could help khushi. Now all she had to do was to convince him to stay with them rather than staying at the hotel. As they walked towards a cafe near the hospital, she noticed the female doctors.. nurses.. patients staring at him with admiration trying to catch his attention. But he was oblivious to it and continued talking to Anjali. Another girl purposefully stumbled around him but instead of holding her, Shaurya put his arm in front of Anjali to protect her from the impact. The girl straightened herself in time and walked off shooting draggers at Anjali. They had to stop every five minutes as his old collegues greeted him. Most of them asked him if he was still pining for Avisha.
Avisha? Another mystery. She wondered why she was still so curious about him.
________________________________________________________________
Khushi was discharged late in the evening. Arnav told every one to go home and that he would bring khushi home himself. He then held khushi's hand and looked deeply into her eyes hoping the deep love for her mirrored in his eyes would bring some expression, some emotion in hers. Then, without breaking the eye contact he pulled her up against him. He kept a firm hand around her waist and guided her to the car.
She was still weak and arnav treated her with a gentleness which brought tears to everyone's eyes. Lulled by the motion of the car, khushi immediately fell asleep. Arnav gently pulled her against him and let her rest her head snugly against his chest as they sat on the backseat of his car. On reaching home arnav asked the driver to open the door of the car and carried a sleeping khushi to his room. He laid her on the bed tenderly trying not to awaken her. He sat with her for a long time content to just watch her.
After a while he got up to have a shower. He was tired. He hadn't eaten anything yesterday nor had he slept while fearing for khushi's health. As he dressed and went to his room he was surprised to see payalji sitting on the chair he had vacated.
"Arnavji go down and eat something. You will make yourself sick if you go on like this." She said kindly.
Arnav was surprised. After everything he had done, her family didn't hold it against him.'
"You are not angry with me?" he asked politely
Payal smiled "You are suffering which shows that you didn't do it deliberately. And you both were trying to protect the one you loved. If we hold this against you, Shyam is winning and I don't want that. And besides even buaji said a lot of things to khushi and amma refused to talk to her so even we are to blame."She explained to him everything what buaji said in the hospital.
For a minute arnav felt a flare of temper that they, around whom khushi had grown up had accused her, but it died quickly. He had no right blame them when he had made her life a living hell in the past few months.
"Babuji is recovering. Shauryaji says he will be on his feet soon."
"Shaurya?" he asked confused
"Babuji had fever. Doctors found traces of something in his blood. Shyam's doing. They said he was deliberately giving him slow poison to halt his progress. The moment anjaliji told Shauryaji everything, he thought most of this was triggered with babuji's failing health. He appointed his own team to do the tests again. Shauryaji says babuji's progress will bring khushi back too."
Arnav's mood brightened considerably at the possibility. He hated to admit it but he was grateful to shaurya for his quick thinking. Giving payal a brief smile, he walked downstairs.
___________________________________________________________
As arnav reached the dining room he heard Shaurya telling nani something. The moment di noticed him, she nudged shaurya asking him to be quiet. Every one was eying him nervously. Everyone except Shaurya, who was looking relaxed and calm. Arnav nodded at him and sat down as Anjali served food in his plate.
"As I was saying-,"shaurya continued as if he hadn't interrupted,"- that khushi will be better off at her house with the secure environment of her family. Its not like arnav married her for love.."
Arnav saw red. What the hell did this Shaurya singhania think of himself? Who the hell was he to even talk about sending khushi away or speaking about their relationship.
"Enough!" he said coldly.
"That's what I'm trying to say, its enough." Shaurya said calmly "She has had enough. Her family will take care of her."Shaurya replied
No one dared to talk to arnav singh raizada that way. There was an ominous silence in the room. Every one was holding their breath. He gave a hard stare at Shaurya which would send other men quaking in their shoes but shaurya remained unfazed and glared back at him.
"khushi's family have to look after her ill father. Having khushi will only increase their burden and we can take the best care of her here." He replied sharply.
Shaurya considered his words. He was quiet for a moment but then he spoke the very thing that arnav was dreading.
"Fine but if khushi recovers and she wants out, then you will let her go_"
Arnav felt a sharp pain in his chest at the thought followed by a cold rage. Why was he bent on separating khushi from him? If this man as much as looked at khushi, he would permanently disfigure that handsome face. Let khushi go?
"You have given her nothing but pain" shaurya said
Anjali kept her hand on Shaurya's shoulder to stop him from speaking further but he knew every one agreed with shaurya including di. He got up angrily and pushed his untouched plate away and ignoring di who was asking him to come back, he headed to his room.. to his every smile.. to his life.. to his khushi.
________________________________________________________________
He sat next to her and held her hand. He knew she was asleep, knew she couldn't hear him yet he spoke to her in soft tones, stroking her hair gently... the moment he touched her she awoke and looked at him with blank empty eyes.
"I didn't say sorry did I?" he whispered " Every one apologized for treating you badly but I treated you more badly than any one present. You have every reason to be angry with me khushi. I believed in you too late. What I have done is too big to ask for forgiveness. How can you forgive me when I can't forgive myself? But khushi I beg you please don't punish yourself. Respond khushi, hit me scream at me but please respond. "He begged
But khushi remained unchanged. Still retreated in the same world where no one could reach her. How could he have hurt her so much?
"You will listen to me. Because I dont if I'll ever say this again.. for I might never be this weak again or may be this strong again'' I LOVE YOU
She had meant it then, he realized. She had loved him. And now when he would have happily given up every thing he owned just to get her love him back, it was too late. He wanted to see her laugh, try her mischief, irritate him- anything to bring the old khushi back.
'I will even get out of your life if that is what it will take to make you live again' he thought . 'It will kill me but for you, I will. But I will watch you from far khushi. You will never know that I'm there and I'll be living for that one glimpse of you, if a glimpse is all I can ever have.' And he would survive knowing she was happy and still lived in the same world where he did.


Edited by Lyraa99 - 15 July 2012 at 12:55am