Chapter Two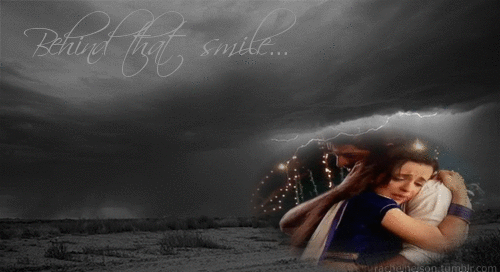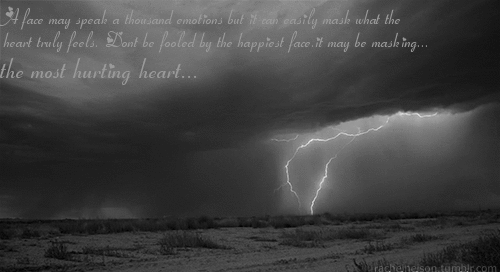 Arnav opened the door and he glanced at khushi looking calm and beautiful in her wedding dress. The only sign betraying tension was her hands that clutched the bed sheet ever so tightly. His anger evaporated as she looked at him her eyes wide and searching. He hated the effect those eyes had on him.
" Arnavji" she said softly " I hate deceiving your family pretending to be married for love. Why don't you believe me that I'm genuinely fond of Anjaliji and I wouldn't do anything to hurt her."
At the mention of his sister something inside him snapped. He walked up to her in angry strides and gripped her arms with his strong merciless fingers
"Deceit runs in your blood khushi kumari gupta. It should be an old game for you. But listen to me and listen well for I wont be repeating this again, every thing I've done is for di. One word to spoil her happiness and I will make sure you wish you were never born. You will pretend to be happy. You will do as I say and not challenge me. And don't think of yourself as my wife. You are my wife only in public, remember that."
He threw a pillow and a blanket to her and said harshly "Take the couch or the floor where u belong"
And without looking at her he switched off the light leaving only darkness...
Khushi sat on the couch and buried her face in her hands. There was nothing she could say that would make him believe her. But how long would they go on this way. Someday shyam's truth would be out and he would find himself trapped in the marriage he doesn't want. But what would happen of her then? Would she bring herself to walk away? She lay down on the couch.
'I have to be strong' was her mantra now. This time will pass. Devi mayyiya would help her. She was deceiving every one but most of all she was deceiving Arnav.
Because she had made the biggest mistake of all. She had fallen in love with the enemy. But she knew when time came she would have to walk away.. So what if she would never be near him again? So what if her heart never beat again?
____________________
The next morning, khushi was at the table serving breakfast. Arnav came in dressed to go to the office. Seeing this anjali said
"Chote u cannot go to office today. U just got married. Spend some time with khushi'."
Khushi looked at arnav, her heart skipping a beat as it always did. He looked at her too straight in her eyes and said
"Di, I've spend enough time with her to know I have to marry her. And its not like she is new in this house. She knows her way around and she has you."
Anjali let out a loud sigh.. "Ever the unromantic chote.. Well I guess some things never change. By the way khushi, where would you like to go for honeymoon? You tell me where you wish to go and leave all the arrangements to me. It will be your wedding gift."
Before khushi could reply Arnav stood up and said "we are not going anywhere for a while di. There is work in the office and I can't take time off at this moment"
Seeing that Anjali was about to argue khushi cut in " Thanks Anjaliji but since babuji is in the hospital I'd rather stay at home."
Anjali sensed her distress and agreed reluctantly
Khushi looked up to find Arnav looking at her with calculating eyes. As he turned to go he said " Di I'm going to the office. Khushi please walk me to the car."
He put his arm around khushi, the effect of which was felt straight till her toes. When they reached in the parking lot Arnav let go of her and said harshly
"No plotting and planning anything behind my back. Is that understood? One wrong word to di and I will finish you"
Suddenly khushi felt angry. She would be damned if she would lie around like a doormat and let him walk over her.
"I have told you a thousand times and I will tell you again. I have not done any thing to hurt Anjaliji and I have not done anything wrong and I refuse to sit around paying for something that wasn't my fault. I will find the proof of my innocence and throw it on your face even if it kills me. And then I would walk away and settle down with a person who values me and trusts me." She was breathing hard when she was finished not even realizing what she was speaking.
Arnav saw red. Hot rage went through him at the thought of her with some other man. He caught hold of her wrists and said
"Don't even dream of a love nest with some one else khushi kumara gupta. That is not going to happen unless I'm dead and may be not even then. You have signed your destiny and unless I say otherwise it will stay that way. "
He opened the door of his car and left her staring " And don't think of happily ever after with some guy. U are mine, for better or for worse"
He slammed the door and drove off. 'What is wrong with me?' he thought. What does it matter if she thinks of someone else as long as she stays out of di's life? But even he couldn't explain to himself the jealousy and the possessiveness that burnt through him the moment she mentioned marriage to some one else. I don't care he told himself. May be in time he would just believe it.
Khushi couldn't believe it. Out of every thing she said to him, he only heard the part about 'the other guy'. And why was he making such a scene. He must hate her. A tear slipped down her cheek. She wondered what she had done to fall in love with that one person who would never love her back. But the thing she dreaded the most was the fact that she knew tomorrow would come, for better or for worse. And then she would be where she belonged and so would he. Their worlds would spring apart with the same abruptness as they touched now. And she would spend the rest of her life trying to forget that they had ever collided.


Edited by Lyraa99 - 02 July 2012 at 5:46am