___________________________________________________________________
Chapter Nine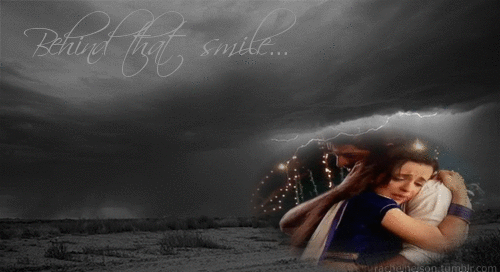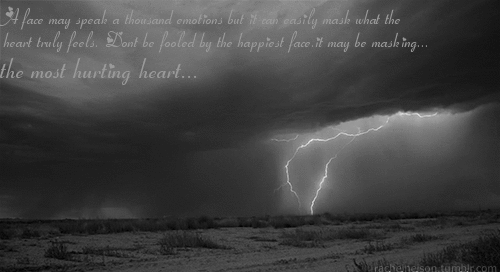 For the first time in her life khushi felt unwanted. Arnav had broken her when she was too strong and stood over her when she was broken. She knew she was fighting a losing battle with the darkness surrounding her now. Suddenly she was missing her family. She picked up the phone and called payal. Payal picked up the call at the first ring but the moment she realized it was khushi on the other line she was just crying and crying
"Jiji what happened?" khushi asked hurriedly
"Babuji has got high fever and is admitted again in the hospital. Khushi, I'm scared" payal sobbed
"Don't worry jiji, I'm on my way" khushi hung up
She got her purse and as she was about to get in the car she ran into lavanya
" Lavanyaji.."
"Are you happy khushi after spoiling so many lives?" she asked
"lavanyaji you are wrong.. Please give me a chance to explain.." khushi begged
"You don't deserve it khushi.. Youu took my place in ASR's life but will you ever be able to create your place there?"
"You are wrong" khushi said
"Yes I was wrong about you. I thought people like you were rare and yes, having poison inside you to such extent is indeed rare."
And just like that one more person had accused her and walked off.
_____________________________________________________________
What do you do when you break a person the love believing they wronged you, and find out too late that you were wrong about them?. He had thrown words like arrows at khushi and each one had left a scar a bruise and a crack. And now when he realized what he had done, he was too afraid of her shattering.
Arnav felt a weight settle heavily on his chest. He could barely breathe from the impact. The private investigator he had called confirming every thing khushi had said. She had been speaking the truth all along. It had been shyam. Shyam who had been in her house under false pretenses. The neighbors had addressed to him as a bachelor with no immediate family. Khushi's family had never known the truth. But how could khushi have not known? She had worked for them.. well there was only one person who could answer this- it was di.
__________________________________________________________________
Khushi reached the hospital. She spotted her family huddled up. The moment they saw her, every one stood up. Khushi made up her mind. She would tell them the truth. They would believe her.
"khushi" payal said
"What have you come here for? Haven't you troubled us enough?" buaji asked
Khushi looked at her mother. Who was looking at her with tears in her eyes.
"Amma" she whispered
Her mother turned her back to her.
"Amma listen to me. Don't do this to me amma. I cannot take it any more" khushi begged
"payaliya tell khushi to get out" amma said
Buaji stood up " You heard khushi. We don't need you. Your dad is in this situation because you hurt him by marrying in that house. You didn't give a single thought to your family. Who knows?may be you would have reacted differently had he been your own dad"
Someone gasped. But whether it was payal amma or khushi herself she didn't know
"You proved one thing. Adopted daughter can never take place of a true one. Get out from our sight before your presence affects your dads health more.
Not waiting for another word khushi ran. She didn't even realize how she reached the raizada house. It was as though she was working on automation. She called the servants and told them to take a holiday till the rest of the family returned. Then she sat in the room gazing at the statue of devi mayyiya blankly.
What do you do when life takes away every reason to live for? When there are no more tears to shed, no voice to explain? When every prayer goes unheard. The pain was intense, too deep for tears. Holding on to hope is like holding on to a moment which always vanished. Every day she had gone on hoping someday her life would come together while every day, piece by piece it had fallen apart. She knew now that she had been searching for something she would never find. She had lost all the important pieces of her life that had made her the person she was- khushi who smiled, khushi who dreamed, khushi who loved.. and they had taken away all the light with them.
The hurt was so deep that she couldn't any longer hide it BEHIND THE SMILE


Edited by Lyraa99 - 15 July 2012 at 12:28am