___________________________________________________________________
Chapter Eight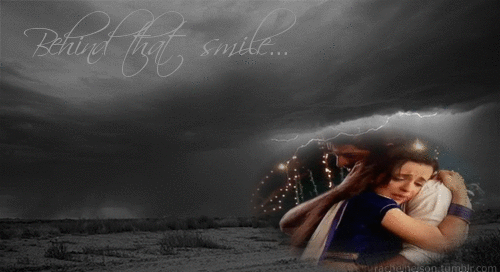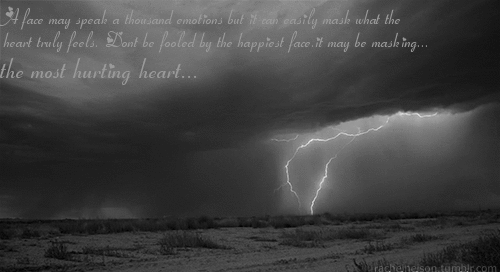 Lavanya thought back about every thing she had overheard from ASR. She found it hard to believe that the person she had once thought of as a friend could go to such lengths for her own selfish needs. She remembered it as if it was yesterday when ASR came to her room and told her that he wanted to break up with her because he was getting married. It had hurt her that khushi didn't have the courage to confess it to her, if not before ASR confessed, but after. But then she had consoled herself thinking that two of her favorite people had found happiness with each other. Seeing them together at the party made her realize that khushi had never come between her and ASR but she had come between ASR and khushi. She had wanted that kind of love for herself which she had never felt for ASR nor had he for her. She had then got rid of the illusion that she was in love with him. She had confused her need for love as being in love. But ASR was still her friend and she cared for him and she wouldn't let khushi ruin his life. And she was sure even di wouldn't want this for him. ASR was wrong to hide the truth about khushi from di. So she had called di up and told her everything. She owed it to di. She had to after all she had stayed with them as a family. She just hoped di was strong enough to handle the situation now.
__________________________________________________________
Hearing the car outside khushi quickly packed the jalebis she had prepared for Anjaliji. She heard the door open and Anjaliji call out to her. She kept the smile on her face and asked
"Anjaliji, What was so important that you had to come personally? You could have told me, I could have sent it through Arnav."
Anjali was looking at her with such contempt on her face that khushi immediately realized that something was wrong
"Don't you feel any thing khushiji when you leave a trail of broken lives after you, just to achieve your needs?"
" I don't understand" khushi replied
" Chote married you because you were playing around with my husband trying to trap him. Chote ruined his life to protect mine. How do you think a sister feels when her brothers life is ruined because of her. Its all my fault, I brought you in this house.." she sobbed
Khushi was crying too
"Anjaliji listen to me.. At least you believe me" khushi pleaded but anjali raised a hand to stop her.
"I don't want to listen to a word of your lies. I don't want to hear you point out at my husband's character. He has more honesty, modesty and purity in his finger than you have in your entire body"
"Anjaliji please give me a chance to explain" khushi begged
"Enough." Anjali said holding out one hand, demanding her to stop. " Didn't it hurt ur conscience once when you were happily trying to take my life away from me? That's it khushi, I wont let you destroy our lives.. I wont.."
Without giving her a chance to reply Anjali walked towards the door. Khushi looked at her hoping she would turn around and let her explain. Finally she did turn. She looked at khushi for a long moment
"I wonder how you can live with yourself knowing that your existence causes pain to every one around."
The click of the door closed down a curtain of feelings in khushi's heart..
_____________________________________________________________
She sank on the couch her feet giving away. It was all coming to an end now. Anjali knew the truth and soon Arnav would throw her out of his life. She was close to breaking down now. There was a darkness waiting to envelop her and she had fought against it but now she was tired of fighting.
"khushi khushi.. KHUSHI".. Arnav yelled striding towards her
He caught hold of her shoulders hard and said angrily "I told you not to tell one word to di, despite of it u found immense pleasure in telling her.. this is all a game for you isn't it khushi.? you dnt care whom you slay along ur way.. "
" Arnav I din tell'" khushi began but arnav cut in
"Don't lie damn it" he shouted.
"I'm not'" but whatever khushi was supposed to say was interrupted by the ring of his phone. She heard Arnav saying he would be on the next flight. She guessed he was going to shirdi. Without another word he headed off to his room.
Khushi stood on the same spot when he Arnav returned changed and ready to leave. He looked at her with pure loathing and said
"Its ironic that you are named khushi when you coudnt give khushi to any one but probably apt as you took khushi from every one.. but I will make every thing fine and when I return I will make sure you never take away any ones smile again and that you never smile again"
He walked away then leaving a world of pain behind him
The pain had become her constant companion now.
______________________________________________________________
Arnav got in the car and sped off. Hurting di was the last straw. The moment he had realized that khushi had told anjali the truth something inside him had died. It had killed every emotion he had felt for her for that moment. Now he would help di deal with the pain khushi's presence had created and when time came he would help himself deal with the pain khushi's absence would create.
She had caused so much pain to him and his family. He would send her away.
She was the last person he ever wanted to see again...
And yet she was the only person he ever wanted to see again...


Edited by Lyraa99 - 15 July 2012 at 12:21am