I found you FF today and read it in one go...
Nobody has been able to portray the emotions as beautifully as you have done here...
loved every bit of it...
Shed tears for their unhappiness and smiled through tears in the end...
Originally posted by Lyraa99
EPILOGUE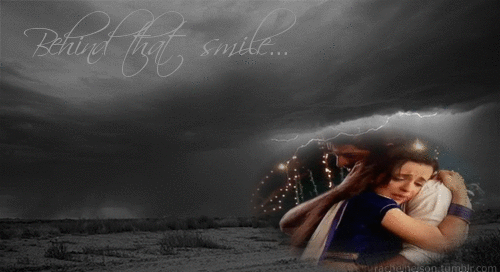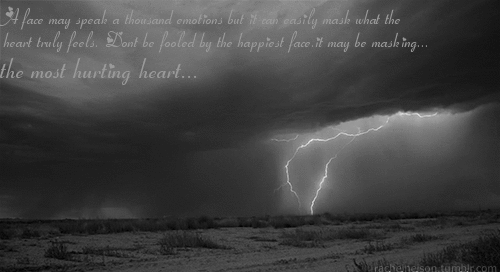 6 months later
Arnav stood on the terrace of Shaurya's bungalow, gazing blankly into the night sky enjoying its beauty wondering if there were ever words enough to describe it.. just as he could find words to explain the depth of his love for khushi. The moon, suddenly free of scudding clouds lit up the surroundings with its silvery glow making everything looks so gentle, so silent, and so romantic. Akash and Shaurya were chatting in low voices. Khushi, payal and Anjali were inside decorating the nursery for Anjali and Shaurya's firstborn whose arrival was just a few months away. They were a close family now and Arnav was closer to Akash and Shaurya than he had been to any one in a long time. Khushi had unlocked his heart and let everyone walk into it. Her love and warmth had woven magic spells that he was no longer the same person. And there was nothing more he wanted than being a different person for the woman who held his world.
Arnav heard Khushi's excited chatter at a distance and couldn't help but smile.
"Who is Khushi talking to?" Akash asked
"No idea." Arnav replied having given up figuring out his unpredictable wife long time ago. He heard the ladies make their way to the terrace. Shaurya kept their drinks on a makeshift table and hurried to escort his pregnant wife upstairs.
"Shaurya, stop fussing over me like a mother hen. I'm pregnant.. not ill." Said Anjali with exasperation irritated by Shaurya's endless concern. Arnav and Akash exchanged identical grins as they watched their even tempered sister rebuke her husband. Finally khushi entered and the thief that she was, stole all his attention. His heart fluttered with happiness as she ran into his arms. He held her close for a fleeting moment and kissed her cheek.
"Lavanyaji rang up to inform that she is coming home tomorrow to invite us for her wedding. She is getting married the next month. She is on the top of the world. Apparently her fiance is her first boyfriend and her only true love." khushi announced happily.
Arnav quietly sent a prayer of thanks to god as he drew his wife in his arms again. Their concern for Lavanya had hung like a dark cloud in their bright sky of happiness. Now the last ghost was laid. Their happiness was complete.
"Her first love? Did that mean Arnav was a substitute? What a blow to your ego. What happened to the famous ASR charm?" Shaurya mocked looking at his brother in law and winking at Khushi who bit back a laugh.
"What charm? His one look used to have girls running as fast as their feet could carry them." she said
"Towards him?" Shaurya asked clearly finding it hard to believe
"In the opposite direction." She replied gazing tenderly at her amused husband. Arnav didn't say anything to that but instead he took her hand, turned it over and laid his lips against her palm. They all sat on the terrace for a while enjoying the cool breeze, their endless conversations and shared laughter drifting in the winds. Finally, Akash and Payal excused themselves with the pretext of going for a walk. Anjali gave them a brief hug and dragged Shaurya to show him the nursery they had decorated.
Arnav looked deeply into khushi's eyes. She smiled and rested her head on his chest.
"So the girls would run in the opposite direction huh?" he asked kissing her deeply .
"Yes. You were the most egoistic person I ever met. You were horrible to me at first, remember?"
He drew back and looked at her for a long moment remembering all the hurt he had inflicted on her because of his pride and his beliefs. He then dropped down to his knees in surrender and laid his face against her breast, enclosing her in his arms letting her know that his love and need for her was more than his pride, his ego and everything else in the world. She closed her hands behind his head and enveloped him in her warmth, her care and her undying love. They stood there for long moments wrapped around each other, loving each other as if it was the most natural thing in the world.
_______________________
Akash and Payal walked for a while in the moonlit night listening to the message of love conveyed by the winds. Every thing was quiet except some distant sounds of laughter and fading music drifting their way. They walked on not needing words to convince their love when their eyes held silent promises of the future where they would love and cherish each other forever.
___________________________
Anjali held Shaurya's hand as she walked forward excitedly to show her husband the beautifully decorated nursery for their baby. Shaurya felt like his heart could burst with the happiness when he saw his wife's smiling face secure in the knowledge of his love. For Anjali, every shadow of the past betrayal had been wiped away. Her ex husbands name that had once brought pain in her eyes now brought a look of amusement when she remembered the way Shaurya had disfigured his face. And as far as Shyam was concerned, he had lost his job in the firm he worked and was forced to leave the state, driven away by the two most powerful men. Mr Arnav Singh Raizada and Shuarya Veer Singhania.
Shaurya held Anjali close keeping his hand possessively on the swell of her belly and smiled as her breath quickened
"I love you." He whispered
"Same here." she said shyly.
He drew back and gave her the best wounded puppy look faking hurt
"What? You love yourself?" he asked in mock surprise
"No silly. I love you."
She limped towards the bed and lifted a teddy and hugged it. She then looked at him and smiled the smile he had fallen in love with years ago.
"You remember Shaurya, when my leg had been amputated; you had told me that my limp wasn't a problem if I had someone who would carry me forever." She asked him lovingly
Shaurya felt himself go red when he remembered the moment. He then threw back his head and laughed looking at this woman, his gift that he loved more than anything.
"I was trying to propose you then." He told her walking up to her and lifting her in his arms
"These arms will carry you forever Anjali... till the end of time."
_______________________
Arnav carried a laughing khushi to their bedroom and closed the door on the world. He joined in her laughter as he put her down on her feet sharing the deep joy that welled within them. He then cupped her face with both his hands and laid his lips on hers. She gave herself to him completely and all his worries vanished, all the tumult quieted.
After a long moment when they had breath enough, he watched her smiling face. She was beautiful in so many ways that defied all words and she was his and that was all that mattered
"You hold the key to the joys of my heart." he told her truly
"And where exactly is your hearts joy?" she asked, head tilted up her eyes laughing into his
"Behind that smile." he whispered pointing out to her lips. "I don't want that smile to falter."
"It won't if you are with me."
"I will be... always." He said
She smiled then and he watched her smile and felt it in his heart till he was floating inside it, happy to remain there. Lost for life in that genuine smile that walked hand in hand with her name. Behind that smile was a world of contentment and beyond that was a universe of deep undying love.
*******
THE END
Smile a while
And while you smile
Let others smile
And soon there will be miles
And miles of smiles
will make the world worthwhile
WHEN YOU SMILE
- Unknown
Hi!!!! so the journey of my imagination ends here. And I wanna request every one to please let me knw how the ride was. So do like and comment, not only for this update but let me knw hw the whole experience was. For all the silent readers, this tym plz comment as m far enough to figure out what goes on behind that smile.