Chapter Twenty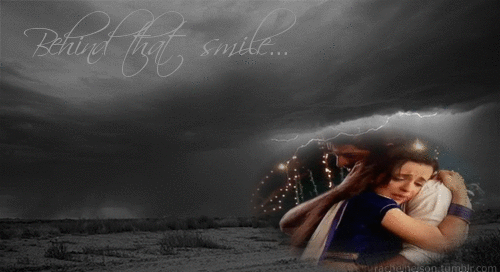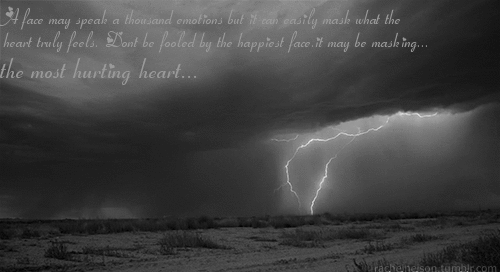 Arnav woke at the crack of dawn to finish some pending work since his wife had not allowed him to work late the night before. The room was dimly lit as khushi hated total darkness despite of him being at her side. He looked tenderly at the sleeping form of his wife who was curled up against him hoping that there would never be a morning when he would have to wake without her. He didn't know if it was possible to love someone as much as he loved her and yet fall in love all the more with each passing day. He brushed his lips on her forehead and trailed his fingertip on her cheek. There were rare moments when he could just stare at her, speaking nothing just watching her contently because once awake khushi would was full of her childish excitement, her endless talks which unfailingly brought sunshine in his life. But here listening to the rhythm of her breath knowing his life depended on it made his heart swell with love. She looked so peaceful so serene-
"Arnav, I wanted to tell you something. "Said khushi conversationally her eyes still closed making him jump
"I thought you were asleep." He accused shaking his head "You gave me a fright."
Her lashes shot up and she looked at him with her wide eyes which never failed to have an effect on him. He bent his head and kissed the corner of her mouth.
"I have been thinking..."she said ignoring him but he cut in
"-- You think?? With what?" he chuckled trying to rile her up. She put her hands around him and rolled over till she was almost on top of him, her face close to his, forehead to forehead. He was about to kiss her when she kept her finger on his lips and said with mock defiance
"Will you stop yapping and listen to me? Akash is upset about something. I tried asking him but he avoided my questions. I'm worried about him. Are you listening Arnav?"
Arnav forgot everything as khushi lay on top of him. He watched her with fond indulgence fascinated by the movement of her lips.
"Hmmm.. yes I am.. uh what did you just say?" he asked brightly giving her a guilty grin as she punched him. He took the advantage of her being on top of him and started tickling her which ended in a pillow fight with both of them collapsing into laughter till they heard mami bang on their door pleading them to let her sleep. He looked at her lovingly, taking in her flushed cheeks, the tears of laughter in her eyes as she gasped for breath and felt his heart fill with recent joys. His hand shot out and wiped a tear. She looked at him, head tilted up, her eyes laughing into his as another tear dripped down. These tears didn't hurt him but filled him with joy because he knew that these were the tears of happiness. Someone had truly said "Tears and smiles are the best couple. They rarely meet but when they meet, the moment is gorgeous."
___________________
Anjali and khushi planned to talk to Akash and on her insistence khushi dragged Akash and Arnav to Anjali's place for breakfast. After breakfast, Shaurya was reading a newspaper while Akash paced around tensely. Arnav and khushi sat on the couch, close together, her head on his shoulder as they watched Akash pace around. Khushi was mentally debating the best way of talking to him without asking him point blank. But Arnav, who was never the one to beat around the bush, asked directly much to khushi's annoyance
"Akash will you tell us what is bothering you. And don't deny it, you look tensed lately."
Akash looked at them observing him intently. Anjali sat next to Shaurya who lowered his newspaper and gave his full attention as they all waited for him to talk. There was a momentary silence before Akash said
"Actually there is a girl I love but... Its complicated." He sighed not finding words to describe his feelings.
"Why? is she married?" Shaurya asked tactlessly and earned an angry glare from Anjali
"Who is she?" said Arnav
Akash stood up and looked straight at khushi.
"Khushi--" he said but before he could continue Arnav interrupted
"Khushi" Arnav exploded remembering Shaurya's married woman comment.
" Are you out of your mind Akash?" he shouted standing up so suddenly that khushi almost fell. Anjali and Shaurya looked at each other and grinned.
"Bhai let me finish. I meant khushi's sister Payal. I have loved her from the first time I saw her. I asked her out but she turned me down. She says there is a lot of difference between our family backgrounds and that we are not meant to be."
"You love jiji?" khushi said excitedly as Arnav sat down in relief and pulled the excited khushi back in his arms.
"Ask her out again." he said simply
"It's not that easy. I'm not as experienced as you or jiju." Akash replied pacing around again making both Anjali and Khushi stare irritably at their respective husbands.
"And exactly how experienced are you?" Khushi asked Arnav glaring at him angrily but it was anjali who spoke next
"khushi, Shaurya has enough experience to make up for both of them." she said crossly
"Thanks a bunch Akash. If we thrown out of our bedrooms today, I'll kill you." Arnav warned Akash but his eyes were sparkling with amusement as he looked at his jealous wife.
"Arnav, we will sleep in Akash's room. Let him-" Shaurya was saying when Akash cut in.
"Guys focus." He said desperately.
Khushi clapped her hands and sat up. Arnav rolled his eyes in the 'god save us' expression as khushi said dramatically
"I have a plan."
__________________--
Khushi rang Payal telling her to come to Anjali's house and Arnav sent a car to pick her up. Akash looked at the door anxiously as the car pulled in the driveway.
"Akash just speak from your heart. Take a deep breath and say whatever comes in your mind." Arnav told him trying to calm his nerves.
"And don't forget to propose on a bended knee." Shaurya put in as all four of them hid behind a wall waiting for the doorbell to ring. Khushi was jumping in excitement and Arnav held her tightly hoping she wouldn't giggle suddenly and give them all away.
"I know jiji will say yes. So let's go and prepare jalebis." Khushi whispered making three voices say 'khushi' in exasperation
The door bell rang. Unfortunately Akash was on his knees before Payal entered.
"Akashji what are you doing on the floor?" Payal asked surprised as she stopped in front of him.
Every one held their breaths waiting for Akash to confess his love. Akash gulped audibly.
"T- Tidying up." He said brightly all the thoughts of the grand proposal flying out of the window
"What is he saying?" khushi whispered to an extremely amused Arnav. Anjali smacked her forehead while Arnav and Shaurya dissolved into a fit of helpless laughter.
_____________________
Khushi took Payal to a bedroom while the rest of them were huddled up together thinking of another plan for Akash's proposal. Khushi abandoned all the ideas of beating around the bush and like her husband she got straight to the point. She looked at Payal and said
"Jiji Akash loves you a lot. Don't you think you should put him out of misery and say yes to him?"
Payal looked down avoiding her sister's eyes.
"His mother wants a girl from a rich family and we cannot build our happiness by hurting her." She explained sadly.
"Jiji mamiji has changed a lot lately. She just wants Akash to be happy." Khushi told her patiently
"Khushi this is not some fairytale where the rich prince falls for a poor girl and they live happily ever after. I don't want Akashji to regret marrying me in future..."
"Who has seen the future jiji? I know this is real life and not a fairytale but somewhere down the line we get through the day hoping that our life suddenly turns into a fairytale. Who knows, you might just have your own happily ever after with Akash"
Khushi stood up and walked out saying she would prepare tea and left payal to consider her words. As she walked towards her family, Arnav drew her close. He then bent on his knees, held her hand in his and began kissing every finger giving Akash a demo of proposing a girl. Before he could speak anything Shaurya handed Akash a page and said sardonically
"Just say whatever is written here." He gave Arnav an amused look "And Arnav just because speaking your heart out worked for you doesn't mean it will work for Akash as well. We just got a demo of how well our Akash bitwa can speak his heart."
They were all laughing when Payal entered the room. Akash handed the page back to Anjali and walked up to Payal. He bent on his knees, held her hand and said
"Payalji do you have a bandage? I bruised my heart when I fell in love with you."
Payal gasped and so did everyone else who had not expected Akash to propose her in front of audience.
"Payalji will you marry me?"
The silence stretched and so did the time. Khushi clung tightly to Arnav's arm while Anjali was standing between her brother and husband holding their hands as they waited for Payal's answer.
"Yes." Came Payal's tentative reply.
Akash heaved a sigh of relief and got up to hug Payal but Khushi beat him to it and hugged her sister tightly not letting go for a long time. Akash gave Arnav a desperate look wanting to spend some time alone with his future wife. Arnav nodded and bodily hauled khushi on his shoulder like a sack of potatoes and strode towards the kitchen saying "let's prepare the jalebis you so badly wanted to prepare" leaving the other two couples hugging in their wake.
*______________
Shaurya put his arm around Anjali as they said their goodbyes to Arnav and Khushi late in the evening. Anjali sighed happily. She had never dreamed to see her brother so happy again. khushi unlocked all the joys inside him and he was now a different person. Chote didn't love easily. But once he began to love, he loved more than anyone else in this world.
Arnav and khushi walked home slowly, taking their time, gazing dreamily in each others eyes. Arnav just held her hand; their fingers intertwined, feeling a wave of contentment wash over him. Love had just been a word to him till khushi gave a meaning to it. He had never known love till she came along. She owned his heart now and as long as he had her, he held every happiness in this world.
Khushi felt arnav squeeze her hand and she remembered Mami's comment on her wedding day about her being Cinderella. These days she felt like Cinderella, her husband made her feel like Cinderella. But she knew how close she had been to throwing this happiness away and Arnav knew that too. It was that knowledge which made their bond so special. She knew that Arnav still wondered how she could forgive him for his mistakes. Someday, many years from now, she would tell him why it had been so easy to forgive. Because despite of everything her prince had made his way to her and the whole world knew, Cinderella would never break her Prince Charming's heart.


Edited by Lyraa99 - 18 July 2012 at 4:19am