Chapter Nineteen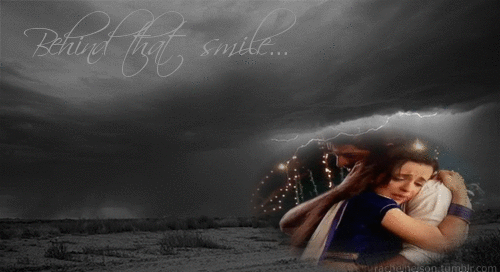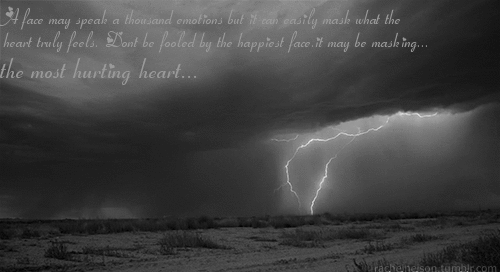 Arnav
"I want a divorce"
There, she had said it. In one breath she said those words, putting an end to all the dreams of permanence. Khushi felt her chest fill with a dull consuming ache and tears pricked at the back of her eyes. She was glad of the darkness that enveloped them because in dark she didn't have to hide the pain behind that smile. She hurt from inside as she watched every unfulfilled dream, every unspoken wish float in the air, watched it hover, fade and disappear.
Suddenly the room lit up with a golden glow coming from the lights that looked as if hung in the air. The chandelier abruptly glittered like a frozen fountain of diamonds. Khushi blinked letting her eyes get adjusted to the illuminated room and what she saw made her gasp with shock. The entire room was decorated with red and white roses, the faint fragrance of which hung in the air. There were innumerable small heart shaped balloons of red and white lying on the floor, swaying in the breeze coming from the unknown. The white ones had 'I'm sorry' written on them while the red said "I love you". A soft faint music was playing in the background. Khushi's eyes flickered to Arnav who was standing in the middle with a gigantic heart shaped balloon on which it was written
"You walked lightly into my life and lovely to my mind. At first I never cared who you were. Now I don't know who I am without you. I LOVE YOU. "
Her breath caught as she watched Arnav stand there, frozen, staring back at her with eyes that reflected a hurt too deep. A drop of tear ran down his cheek and he looked as if he was trying hard not to break apart and all she wanted to do was wrap him in her arms and kiss away the hurt but she stood there frozen by the inescapable distance of undeclared love.
_______________________
"I want a divorce"
The words pricked through Arnav's heart like broken pieces of glass, sharp and piercing. It hurt to breathe, to swallow, to remain silent. The pain was so deep that it took all his self control not to break down and cry. He couldn't shed tears because he was scared that once he started to weep, the tears might never stop. The balloon slid from his loosened grip and fell noiselessly on the floor. He forced him self to breathe, trying to find words to explain, to make her understand the depth of his feelings for her. So many people had walked out of his life but she was the only one he wanted so desperately to stay.
She looked at the fallen balloon, her eyes filled with unshed tears and said softly
"Arnav"
He drew in a ragged breath, the lump in his throat growing painful as he faced the utter finality of the fact that he had lost her. Lost her in a way that he would never get her back and he didn't know if he could live with that. Not that he wanted to try. There was no life for him without his khushi. If her happiness lay in being apart then how could he deny her that? When her happiness meant world to him...
"I had promised myself to give you every thing you asked for khushi and you asked the only thing that is hardest to give. I have wronged you terribly, hurt you beyond endurance. How can I ask you to forgive me when I can't forgive myself? How can I ask you to forgive the unforgivable?" Arnav said quietly
He closed his eyes trying hard to control his breathing and blinked back tears.
"You know what hurts the most? It hurts that I once had your love and I lost it. I'm suffering and perhaps that is my punishment for hurting you so much. Khushi, before you walk out of my life, I want you to know that I LOVE YOU. That I'm so much in love with you, that the thought of you walking away kills me. And no matter what happens, I will always love you. Nothing and no one can change that." He confessed bending on his knees, head bowed as silent tears rolled on his cheeks.
"Y-You love me?" Khushi asked uncertainly too scared to believe
"No one has loved any one the way I love you khushi. I love you so much that it hurts." He said his eyes reflecting his feelings with such intensity and such sincerity that all her doubts ebbed away as she realized that he indeed loved her.
Khushi laughed through tears hearing the familiar note of confidence in his voice. Hope and happiness crept slowly in her heart like sunshine. Her love wasn't unrequited any more but returned with the intensity that matched her own. He stood up and turned his back to her, his head bowed in defeat, his shoulders shook and she knew he was crying. With a sob she ran to him, making her way past the balloons and hugged him tight.
"I love you... I love you so much Arnav." She whispered breathlessly pressing her trembling body to his back.
He turned around and pulled her in a hug so tight that she could barely breathe and buried his face in her neck and hair murmuring words of undying love but the words were muffled against her neck as he kissed her and talked at the same time.
Arnav couldn't believe that all this happiness was his. That she was his. He held her for a long time. He wanted to touch, needed to touch because that was the only way he could believe that it wasn't a dream. He was scared that if he let go she might disappear altogether. They didn't know how long they stood there, they didn't care. Finally they broke apart and Arnav caught her face in his hands and trailed tender kisses on her cheeks, her closed eyes, her forehead before a long kiss on her lips.
"How can you love me after all I have put you through? But I promise I will spend the rest of my life making up to you. I will never take your love for granted. Your love is my heart beat. Without you I cannot survive." He said holding her tightly again. He then lifted her in his arms and strode towards the couch and sat there with her in his lap. She rested her head gently on his chest and his hands traced the path up and down her back.
"We love each other Arnav and that is all that matters. Lets put the past behind us." Khushi said softly
"Its hard khushi. When I look back at the day when you were rushed to the hospital, when you were under depression knowing I pushed you there..." he said shuddering, the lump in his throat not letting him continue
"I guess I shut the world out because I was scared of tomorrows. I told you before, I was scared that tomorrow would come and you would leave me." She whispered
"I die a millions of deaths each time you walk away from me khushi. For me there is no tomorrow without you."
Khushi raised her head and looked into his eyes and saw only herself in their depths. And she knew that he had indeed spoken the truth. No one had ever loved any one the way Arnav loved her.
Arnav felt khushi fall in and out of sleep. She must be tired he guessed. He kissed her on her forehead and she looked at him sleepily. He then lifted her in his arms and carried her in the bedroom towards the king sized bed which was decorated with flowers like the way it had been on her wedding night. He lay her on the bed and crawled in besides her pulling her in his arms. His every touch, every kiss exquisitely tender.
"Mrs Khushi Singh Raizada" he whispered "I owe you a wedding night."
____________________
The sun shined brightly bringing warmth and happiness in their lives. Both Anjali and khushi were so happy that it was easily reflected in their glowing faces and easy smiles. Arnav professed his love to her openly making her blush all the time. Even their glances were so intimate that the rest of the family members would suddenly start getting coughing fits in their presence.
Life was perfect, khushi thought as she looked at her husband. Arnav was still ASR to the world but inside he was a man who was madly in love with his wife. Every one was happy she thought as she looked around at the smiling faces of her family but she saw one person whose smile mirrored the one she wore on, a long time ago. And who would know better than her, how much that smile hurt. She looked at Akash as he wore a happy smile but his eyes were troubled. She knew he was smiling to brighten her happiness even though his own happiness was lost.
That night Arnav told a blushing khushi to come upstairs soon ignoring mami who was clearing her throat pointedly and went to the bedroom because he had to finish some work. Khushi was getting up to leave when she saw Akash standing alone staring at nothing.
"Your smile is slipping Akash. I can read the pain behind that smile. What is it?" she asked quietly
"Nothing khushi. N-nothing at all." He said smiling but the moisture in his eyes gave him away. Khushi stood silently waiting for him to talk. Finally he sighed and looked at her with sad eyes
"Wear a mask that grins and lies, it hides our cheeks and shades our eyes. The debt we pay to human guile, with torn and broken hearts, we smile." He quoted with a wry smile and walked away leaving a surprised khushi staring after him.


Edited by Lyraa99 - 18 July 2012 at 4:22am