Chapter Seventeen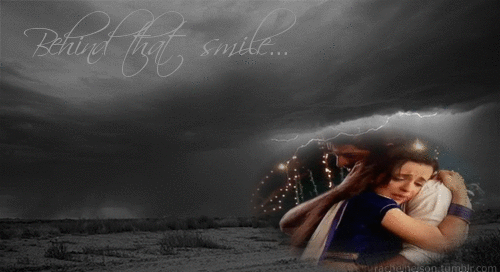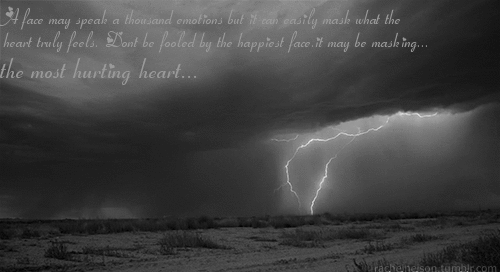 6 months later
Khushi stepped inside the Raizada mansion, a house that had offered her nothing but pain and yet every brick of this house had memories that were too precious to let them fade. As she stepped in, the entire Raizada family wore a look of pure happiness as they took turns to envelop her into a warm hug. She looked around and realized that arnav wasn't present and felt a disappointment deep in her stomach. It was not as though she hadn't been in touch with him. khushi remembered his phone calls every weekend and despite of the strained conversations and awkward silences, she had lived for those calls and on lonely nights she would think about their brief conversations ...turning them over and over in her mind . He would send her roses too, whose dried petals were still preserved in a book. And she would embrace them, run her fingers over them just to think of him, to experience the feel of him till her fingers ached with his memories.
________________________
"Di all the days you request me to come home early and now when I'm dying to come home, you are telling me to come on my usual time?" Arnav asked his sister in exasperation.
"Chote I have to go to khushi, just do what I say or else we won't help you." Anjali warned.
Arnav sighed
"Okay. But tell nani to handle it well." He requested as she hanged up. Arnav placed the phone on the cradle and sat down heavily.
These six months had been pure hell. His life had been nothing but an unending empty void. He had missed khushi so much that he could barely cope with the pain of missing her. Sitting up in the dark thinking about her, waking up in the middle of the night while reaching out for her, wandering through his empty life thinking how he would go on, walking towards nothing because there was nowhere he could go. Waking up only to find tears on his cheeks and her name on his lips. He had ached for her. Ached for the warmth and the gentleness that was her. He had lived for those weekends when he would hear her voice. That was all that told him that he had something to cling on to, a hope to see the light and that was all that kept him alive.
__________________________
Anjali was happily showing khushi her engagement ring. She had called Shaurya a month ago and had agreed to marry him thus giving him a reason to come back. Khushi looked at the ring with pensiveness, wishing Arnav had married her for love. Perhaps her love was always meant to be unrequited... forever unreturned. She remembered the card he had once sent her along with the roses which had 'I love you' written on it. And for a moment she had dreamt of it being true. But dreams were just dreams always hiding harsh realities behind them. Her thoughts were interrupted by Shaurya's arrival who greeted her with a bear hug saying 'glad you are back little sister' with genuine warmth shining in his eyes.
____________________
Anjali announced that dinner was ready. Khushi tried to ignore the loitering sadness at the absence of her husband and sat down. Suddenly the door bell rang. Khushi heard JP open the door and Arnav say something to him but didn't come to the dining room and khushi lowered her eyes when a small lingering hope died. She toyed with her food trying to hide her disillusionment.
"Khushi"
She froze her eyes widening, as she heard Arnavs' voice, soft and mocking. She looked up to see him watching her with a faint smile on his face the effect of which was felt to her toes. He looked thinner and though he was smiling, he looked as though he had seen worse kinds of hell.
"Did you have a good journey?" he asked.
Khushi nodded her heart beating a tad faster hoping he wouldn't come any closer. As if reading her mind Arnav abandoned his usual chair and drew out a chair right next to khushi and sat down, so close that they were almost touching. Khushi's hands trembled and she tried to move away trying to keep some distance between them lest her beating heart betray her but he moved closer. She looked into his eyes and his teasing eyes told her that he knew exactly what was going on in her mind and he was determined to have his own way as usual. Her temper flared.
"Anjaliji can I share the room with you tonight?" she asked defiantly.
Anjali passed a guilty look towards Arnav who in turn looked pleadingly at nani. Some sort of unspoken communication passed between them that left khushi suspicious
"khushi bitya, you will share the room with Arnav as you always did. Why do you want to share anjali's room?"
"Naniji I need some time." Khushi said flustered her eyes lowered.
"Khushi bitya, you will sleep in your own room with Chote. It is high time you take responsibilities of the bahu(daughter in law) of the house." Nani said sternly but not unkindly.
Khushi looked up just in time to see Shaurya give a thumbs up in Arnav's direction who seemed to be smirking triumphantly. She shot Shaurya an angry glare which was returned with a boyish grin. She excused herself after dinner and went up to the room to gather her scattered wits. She didn't know why Arnav was doing this. It was not as if they had ever had a normal marriage. There was no way she would give in. She would wipe that smirk from his face, she decided. Khushi paced around the room feeling the nervous excitement, she hadn't felt for a long time as she heard the door knob turn and Arnav entered sizing her up, looking at her in her simple night gown, hair loose falling on her back, the look in his eyes saying he liked what he saw. He leisurely walked towards her till she was forced to take a step back.
"So you didn't want to share a room with me?" He said softly coming so close that she could feel his breath on her cheek. He touched her cheek brushing his fingers over it
"I dreamt of this... only thing that kept me sane." He murmured softly to himself taking her face in his hands and pressing his forehead against hers. They stood there wrapped in each others arms, lost in the moment as time stopped around them, unaware of anything except each other, enveloped in the warmth of each others presence, feeling each others breath, listening to the steady beat each others heart. Every thought was wiped out of khushi's head except one that kept on saying 'I love you'.
"love? do u love me in the same way u love shyam, khushi?"
The painful words once said vibrated in her mind, robbing her breath when she remembered the day she had professed love to him.
The moment shattered like glass. She pushed against him drawing a deep breath to calm herself. A flicker of hurt passed in his eyes before it was veiled behind that smile. Khushi walked up to the bed, grabbed the pillow and a blanket and walked towards the couch. She wordlessly adjusted the pillow and lay down.
"Khushi you will sleep on the bed." Arnav said sternly using the severe tone she remembered.
"I would love to, as long as you are not there in the bed with me." Khushi retorted defiantly smiling as she saw a flash of irritation on his face.
"I'm your husband and it is traditional for husband and wife to share a bed." He said bitingly
Khushi's temper flared once again. "Does this line 'take the couch or the floor where you belong' ring a bell, Mr Arnav Singh Raizada?" khushi asked, sitting up, reminding him of the cutting words he had said to her on the wedding night and regretting it instantly as she saw the depth of pain in the hollow pools of his eyes.
Arnav walked up to her taking both her hands in his and looked deeply in her eyes
"I know I don't deserve it khushi but I'm sorry, more than you will ever know, but can't you forgive me just a little?" he said softly his voice almost cracking.
Khushi looked into his bleak eyes which reflected only sorrow in their depths.
"I do forgive you Arnav. I understand your love for anjaliji. I guess I never really held a grudge against you." She said her emotions in turmoil, trying to ease his pain. She toughened her voice trying to revert his mind back to the older conversation
"But I still won't be sharing the bed with you arnav." She said rebelliously
Arnav smiled but it was bleak and rueful as if he knew about her attempt to change the topic
"There was a time when you refused to sleep without me." He said softly smiling at the memory
Khushi's cheeks reddened as she remembered too. Raising her chin she answered
"I'm just sharing the room with you only because naniji said and I wouldn't share the bed with you if you asked me on bended knees."
"Very well" he said walking towards the bed and sitting down.
"Goodnight" he said with a smile. Khushi did not trust that smile one inch nor did she trust him to give in easily. Making herself comfortable she lay down determined not to give in to sleep. But the tiredness of the journey caught up with her and she soon slid in a dreamless sleep.
___________________________
Arnav lay away staring at the ceiling. He had never expected her to forgive him easily but hearing her say the words he had flung so ruthlessly at her hurt him ten times more. Each time he realized how much he had hurt her, he wanted to go back and take away the pain but there was little he could do except regret his own actions. He got up and walked noiselessly towards her looking at her face with love and longing. Seeing her fast asleep, he lifted her up gently and carried her to bed. He lay down on the bed himself and pulled her to him till her head rested on his chest and placed his hand on the back of her head. Every thing he did lately was for her and every path in his life led only to her. And he knew if she walked away again he would indeed be lost. Walking towards nowhere, in search of nothings. He closed his eyes prayed to god to give him back his love, his life because without it there was nothing to live for. He didn't realize when sleep took over and for the first time in six months he slept peacefully.
Khushi woke up from deep sleep to find her head resting on a solid male chest. For a minute she lay there sighing in contentment. When she felt a pair of strong male arms wrapping her tightly pinning her to his body, she suddenly jolted awake. And then she did what khushi kumari Gupta would have done, if she had found herself in such a position- she screamed.
Arnav woke up with a jerk thinking she had a nightmare. But he bit back a laugh as he looked at her accusing glare which turned into a horrified wide eyed stare as she heard the footsteps near the door.
"khushi bitya open up." Nani said banging on the door
"Chote what happened?" Came anjali's worried voice.
Arnav sighed and got up. He walked towards the door opening it wide letting his family enter.
"Khushi bitya are you ok?" nani asked walking towards her.
"Why did she scream chote?" anjali asked tensed
"She is the only person who can tell you that." Arnav said folding his arms and staring insolently at her.
Khushi felt embarrassed. Hai devi mayyiya where am I stuck? She thought. Arnav was enjoying this. She could see his eyes gleaming with amusement as they all waited for her answer. Thankfully Shaurya came to her rescue.
"Arnav must have smiled at her in the dark. Now I know the reason why arnav doesn't normally smile. It's scary isn't it?" he asked khushi with a grin, putting his arm around his fiance as Anjali playfully slapped him on his shoulder. Khushi smiled at every one in reassurance and apologized for worrying them as they walked out. Giving arnav a last angry glare as he shut the door, she slid into bed too sleepy to give a thought to their sleeping arrangements.
_____________________________________________
Over the next few days Arnav saw to her every need. He brought her presents, flowers, he took her for dinners. There were many times when she caught him looking at her with wistfulness, a pain and longing as if he was trying to search for something that didn't exist... as if he was trying to have a glimpse of something that had vanished. But there were too many unspoken words between them, too many blank spaces, too many emotions left untouched. Emotions that could bring this dream castle crumbling around them leaving nothing bur memories.
__________________________
One night Anjali and khushi had prepared a special dinner for Shaurya and Arnav. Arnav came home early that day and gifted khushi a pair of beautiful earrings brushing her protests in accepting such an expensive gift. He fastened them on her himself and she felt her skin tingle at the lightest touch of his fingers.
They waited for Shaurya to arrive but he didn't come. Hours passed and Arnav could see di getting worried. She called at the hospital but the staff informed that he was off duty and had left long ago.
Anjali felt as though history was repeating again. She remembered all those times when she had waited for Shyam only to be disappointed, she remembered his endless excuses only to brush them off with a smile. But Shyam never had the place that Shaurya had, that was the reason she had survived his deception. But shaurya, Anjali closed her eyes and took a painful breath...Shaurya was her life, her reason to smile, to live.
"Anjaliji, don't worry every thing will be fine." Khushi said hugging her. Anjali broke down in her arms totally. Khushi's eyes pricked too because anjali's pain was so tangible, that it mirrored her own. Arnav came around and put his arms around both the women he loved, promising them that everything would be fine. Promises that he didn't know he could keep. Promises that weren't his to make... promises that hung in air... hovering around waiting to be fulfilled, some broken, some forgotten... some just empty echoing something that no longer existed...


Edited by Lyraa99 - 18 July 2012 at 4:27am