Chapter Fifteen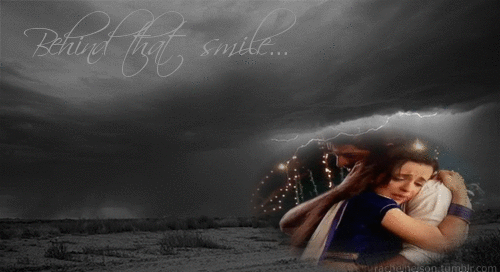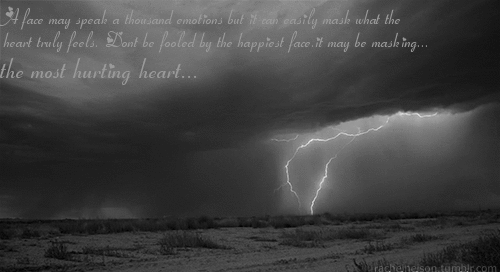 Anjali carried a glass of juice to khushi's room and was surprised to find the room empty. She called out to her but there was no response. She then asked the servants who had no knowledge about her whereabouts. She searched the whole house for her and as she went from room to room her panic grew. She ran barefoot to Shaurya when she saw his car arrive. Reading the devastated expression on anjali's face Shaurya immediately got out of the car and asked her what was wrong.
"khushi'" shecried " she is nowhere to be found"
" Anjali.., Anjali... relax.. take a deep breath and tell me what exactly has happened." Shaurya said calmly making her sit on a bench, for once grateful for his ability to remain composed in crisis.
When she was done Shaurya got to his feet pulling out his cell phone
"Pull yourself together Anjali. Call Arnav and inform him." he said walking away giving orders to the servants and taking charge of the situation.
____________________
Arnav was staring blanky at a file he was supposed to be studying, lost in thought. It was hard to have khushi so close to him and yet not be able to love her. To look at her every day and realize that he once had her love and lost it. And even the mere thought of losing her drew him into a world of pain a bleakness and a hopelessness that slowly killed him.
The persistent ringing of the cell phone interrupted his thoughts. It was a call from home. He answered it and whatever was said at the other end had him shooting off the chair in an instant.
"What do you mean by she isn't at home di? He shouted horror tightening in his chest.
Not waiting for anjali to finish, he cut the call, grabbed his car keys and ran frantically towards his car and hurled himself inside. Driving like a maniac, trying and failing to stop the panic that filled his entire being, he reached home. At the entrance he met shaurya. He grabbed shaurya's shirt in his hands and asked
"Where is she?"
"The watchman said she left two hours ago. Calm down Arnav, I have got the cops looking out for her. She wouldn't have gone far."
But the reassurance fell on deaf ears. Arnav pushed him away and ran towards the car. The thought of her alone in her emotionally fragile state filled him with alarm and a sense of dread that cut his very soul. He again felt the helplessness he had felt the day khushi had been taken to the hospital. He tried to calm himself and think rationally, mentally listing all the possible places khushi could go. And then he remembered another time when di had walked off because he had been rude to khushi only to be found in the temple at khushi's suggestion. Taking his car in the reverse he drove towards the temple. On reaching there he ran so fast that his chest hurt. He scanned the surroundings, gasping for breath.
Finally he saw her, a lone figure at a distance staring into space looking beautiful yet distant. It was the most beautiful sight for his eyes and he felt a relief so great that he almost cried. Slowly he walked towards this girl who had become the centre of his being.
As he reached near her he inhaled the soft scent of roses that was her, making his heart skip a beat. He wanted to crush her in his arms, shake her for scaring him like that, demand for an explanation as to how she could walk away leaving his heart behind. But instead he gently kept his hand on her shoulders and whispered
"khushi."
At first khushi didn't react and Arnav wondered painfully if once again she had succumbed into that world where he couldn't penetrate. But then she gradually leaned against him. And that small move of hers was the only thing that stopped him from breaking apart in front of her, breaking into tiny fragments to match his broken heart, breaking down and crying all the unshed tears that had been hidden mostly behind his mask of indifference, sometimes behind his mask of anger and rarely behind his smile.
Slowly he turned her around to face him. She looked in his eyes for a minute. What she read there, saw there, he didn't know but the next minute she lowered her eyes and rested her forehead against his chest. Tentatively her arms found their way around his waist and she hugged him ever so lightly. That was all the encouragement Arnav needed. And he did what he wanted to the minute he had found her... He crushed her tightly against his heart and buried his face in her hair inhaling the best scent and experiencing the best feeling in the world- the scent of roses that clung to her skin and the feel of holding her in his arms.
They walked towards the car holding each other, she still with her arms around him while he with his arm around her, lost into each other... totally oblivious to the wistful stares of the world. Arnav opened the door for khushi and waited till she was comfortably seated. He then got behind the wheel and fastened the seat belt around her. As he started the car khushi silently held his arm with both her hands and shifted closer and slowly rested her head on his shoulder. If this was a dream Arnav did not want to open his eyes to reality. He wanted to prolong this moment, to stay trapped like this forever and he wanted more moments like this. Moments when she was in his arms, moments when she would look at him with laughing eyes, moments when she would love him again... just a little. Moments so beautiful that would keep him going and give him a reason to cling to, to hold on and stay there forever.
___________________________________
Khushi couldn't understand this sudden need she felt towards arnav. A need to touch, to feel his hands around her and when he held her, she felt whole, at peace and a part of her was scared of the moment ending and she wanted to beg him for another moment. But every thing she wanted to say found no voice. And the thoughts that could be voiced out found no words and they sat in silence, not needing words just reassurances of deep love... reassurances that went unsaid, sheltered in their hearts, too deep to resurface, so silent that they went unheard...
They reached home and arnav guided her towards her room brushing off concerned questions and worried glances of the family. Anjali came in the room with a glass of juice and a plate of food. He fed khushi with his own hands, not moving until the plate was cleared. Nani then led her to her own room saying that she wanted to spend some time with khushi.
__________________________
Arnav knew he would be late that night. Normally he tired to come early because khushi got distressed at night but today his work was unavoidable. He caught up with anjali and asked her to stay in khushi's room till he returned. He knew he would return as early as possible no matter how important the work was, but he didn't want to take chances. After di reassured him that she would take good care of khushi, he gave one last glance at khushi sitting in nani's bedroom and left.
_____________________________-
That night khushi felt the fear envelop her again. The blankness coming towards her once again. She searched for arnav but he didn't come. Anjali tried to soothe her but it didn't help. She knew she was going to the dark place again and there was no arnav to stop her. She screamed, she cried but the darkness didn't ebb away. She didn't want to feel the numbness again, didn't want to shut the world out but the dark hole was grabbing her in. She was fighting to stop herself from entering the gloomy room that had become of her life.
______________________________
On seeing khushi hysterical, Shaurya opened a bottle of sleeping pills and handed one to anjali. She in turn handed them to khushi and gave her a glass of water to wash them down. Then both anjali and shaurya sat next to her bed and talked to her till she couldn't keep her eyes open any longer and fell into deep sleep. Shaurya sighed and looked at anjali
"What time will Arnav come home?" he asked quietly
"He should be on his way." Anjali replied.
They waited in silence for a while till they heard arnav's car pull up. Shaurya got up and kept the bottle of pills in khushi's limp hand. Anjali gasped
"What are you doing?" she whispered
"Just trust me." Shaurya replied.
"But it will scare the life out of arnav." Anjali argued.
"May be his reaction is what khushi needs to know that he genuinely cares." He grabbed anjali's hand and pulled her up on her feet.
"Come on, lets get out of here before arnav comes."
And he ushered a reluctant anjali out of the room.
_________________________________
Arnav entered the room relieved to see khushi sleeping peacefully. He was in the process of removing his shoes when he glanced at the bottle in khushi's hand. It took him a moment to take in the gravity of the situation and suddenly he couldn't breathe. His head began to swim. He felt shocked stunned disoriented and his body grew paralyzed with cold fear. Forcing himself to move he violently grabbed khushi in his arms and yelled out to her, patting her face
"khushi.. khushi please open your eyes" he said hoarsely
But there was no response. She lay limp in his arms
"Khushi you cannot leave me, don't u dare. I will follow you wherever you go. You will never be free of me khushi." He yelled harshly shaking her limp form.
He then felt her move, her eye lids fluttered open slightly
"Arnav" she whispered her voice husky from sleep.
"How many pills did u take?" he demanded shaking her awake when he saw her falling asleep in his arms.
"One. Anjaliji gave me." She replied disoriented
"You didn't take more?" he asked persistently
"Anjaliji was here. I was talking to her and then I don't remember' must have fallen asleep."
Arnav opened the bottle and felt relieved to see it almost full. He grabbed her and crushed her to him the fear and despair of the moment finding its release in tears he broke down totally, weeping without restraint. Shedding away all the unused tears. Tears which were more real than the realest emotion, dripping down his cheeks trying to wash away all the invisible wounds of the heart..
____________________
Khushi felt arnav's shoulders shake, she felt his tears .. and something pierced in the haze of numbness. His tears found their way to heal her when her own tears failed. And she realized that despite of the angry words, the silences and the hostile atmospheres, his heart had brimmed with a deep love for her, hidden away from the world, concealed even from himself. And that thought drew away all the darkness and the layer of numbness broke into millions of pieces letting the emotions straight through her heart and then she cried clinging to him with all her strength. She cried for herself, for him, for everything they had gone through. Arnav held her she cried, shedding tears himself. Drained and tired khushi felt the pills take effect and she fell asleep in his arms.
Arnav wiped his red rimmed eyes and gently laid the sleeping khushi on the bed. He adjusted the pillows and covered her with the blanket. He then went to the bathroom and brought a wet towel and wiped her tears. He washed his own face and grabbed the bottle of pills. He kissed khushi on her forehead and walked in purposeful angry strides towards the door.
_______________________
He found Shaurya and di sitting at the edge of the pool. Realizing that this had been Shaurya's set up, he couldn't hold back his anger and walked up to him and punched the surprised Shaurya straight in face. Shaurya staggered back with the blow but didn't do any thing to defend himself. He straightened himself before the concerned Anjali ran to him asking if he was all right.
" Chote what is the meaning of this? Why don't you ask him his intention behind it before punching him? She shouted angrily
Arnav couldn't believe it. After all what happened, di was asking him this?
"Intention? What intention? Do you think his explanations would make the pain any lesser when I saw the pills in her hand? To know the agony of losing the person you love, so brutally snatched by fate is easy? I love her. Love her more than my own life. Love her more than I imagined it was possible to love someone and you want him to explain his intentions? If that is the case di, then kill me right now. Trust me you will be doing me a favour." He replied angrily
Tears streamed in Anjali's eyes seeing the naked pain in arnav's. Even Shaurya looked sheepish. Arnav sat down resigned running his hand through his hair. He regretted his outburst because despite of anything he hated reducing di to tears.
" Arnav I'm really sorry. I just thought seeing you react might bring khushi back but I admit I didn't give ur feelings a thought and for that I'm sorry." Shaurya said guiltily
Arnav knew Shaurya was waiting for him to speak. To tell him that he was forgiven. But arnav was too angry to give him that reassurance. He looked up at Shaurya to give him an angry glare but Shaurya was looking at di. Involuntarily he looked at di as well and was shocked to find her looking at Shaurya with an indefinable emotion in her eyes. Looking at him in a way she had never looked at Shyam. Looking at him, her eyes communicating silently letting him know that he had done the right thing. And just like that he found the missing piece of the puzzle. Di's words spoken a lifetime ago rung in his ears when she had described to him the emotion of love
"Jab pyaar hota hai na, to unke dur jaane se saansyein ruk jati hai."
He had wondered then, why she had said that because shyam had never given her a reason to believe that he was going away for her to feel such an emotion. Shyam had been too selfish for that and his absences had been claimed as 'work related'. But now seeing the gleam in di's eyes he had the answer, the last missing piece of the puzzle fell into place.
It hadn't been shyam she had been thinking about when she had said that'
It had been Shaurya...


Edited by Lyraa99 - 03 July 2013 at 8:41am