At the beginning of his journey Mr. Rajeev Khandelwal wrote documentaries & was more keen on doing the work behind the camera..But life had planned something else for him... He came to Mumbai.. & was a part of many advertisements like the LML Bike , Vasmol Hair Oil, Kodak, Mc Dowells, Nescafe & many others... But his life changed when he went to audition for Balaji Telefilms Show "Kahiin Tho Hoga".. After some time he got a call from the 'BT' not for "Kahiin Tho Hoga" but for a different show called "Kya Hadsa Kya Haqueeqat"... & this is from where the story began...

He walked into our lives as a complete stranger, in a short while he captured our hearts & today he rules them & that's Rajeev Khandelwal...




"Ek din yun hii achanak se Rajeev se mile woh ek Hadsa tha...
Aur woh aaj lakhon dilon par "RAJ" kartha hai yeh ek khoobsurat Haqueeqat"...




"Har ladki ka khwaab: Aayega kabhi na kabhi ghode pe sawaar hoke uska "Raj Kumaar" usse lene...
Par ab hum mein se koi nahii sochega "Kahiin Tho Hoga" kyunke...
Hume humara "Raj Kumaar" 'Sujal Garewal' ke roop mein mil gaya hai"...
Har ladki apne jeevan mein 'Sujal Garewal' jaise saath kii umeed rakhthi hai... kyunke 'Sujal Garewal' woh insaan hai jisne kabhi haarna nahii seekha, usne tho apni haar ko bhi jeet mein badal dii... 'Sujal Garewal' ke pyaar kii koi hadh, koi seema na thi...Aur ek premika apne premi mein 'Sujal Garewal' ka aks hamesha dekhna chahthi hai... Aisa tha 'Sujal Garewal' jisne sabke dilon par ghehri chaap chod dii...




"Sun Ley Na kaha tha Rajeev ne apne chahne waalo se Sarhadon ke par, par kya kahein?
Hum ne kuch aisa suna kii uske baad kissi aur ko sunn ne kii khwaish hii nahii rahii"...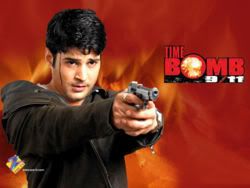 "Aathank se ladne chala tha 'Varun Awasthi', lekin usse khabar kahaan tha kii woh ladthe ladthe kitne dilon mein 'Aman' aur Desh-Prem ka Jhanda Lehragaya"...




"C- Charming...
I- Intelligent...
D- Daring...
Yeh hai humare CID Officer 'A.C.P Prithvi Raj Chauhan'...
Jisse dekhkar ladkiyon ke dil kii dhadkann tez hothi hai... Aur dushmano kii tho yeh bajathe hai khoob baand"...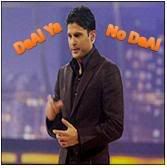 "Deal Ya No Deal, this is what Rajeev kept saying, Par har koi kehne laga 'Deal' 'Deal' 'Deal' "...
With his Sweet & Soft nature koi bhi Rajeev ko mana hii nahii kar saktha tha issi liye sab ke zubaan par ek hii shabd tha "DEAL"...




"Left Right Left was what "Capt. Rajveer Singh Shekhawat told his team when he wanted them to follow him, but little did he know that Battalions of Admirers followed him & are still continuing to do so, in good, bad, rough weather!
So Unconditional was their Affection.. Towards the One & the Only Rajeev Khandelwal"...




"Did you ever know that one phone call could change your life?
If No then surely you have not met 'Rajeev Aamir Khandelwal'...
He will have a lot to tell you about how a single phone call can change your life forever"!!!

Outstanding Performance, Superb Music, Amazing Cinematography, Unbelievably Realistic...
That's Aamir!!!
Aamir - The Leader...
& Mr. Rajeev Khandelwal proved himself to be One...

"Armaano ko mann mein basaye hue, aaya tha 'Aamir Ali'...Mehfooz rehne kii ichcha lekar...Ranjishon mein phas kar bhi... Usne jeet haasil kar liya.. Aur sahi mayino mein "AAMIR" ban gaya"...

" 'Aamir' ne logon ke dilon par aisa chaap choda kii weh, 'Aamir' 'Aamir' kehthe nahii thake"..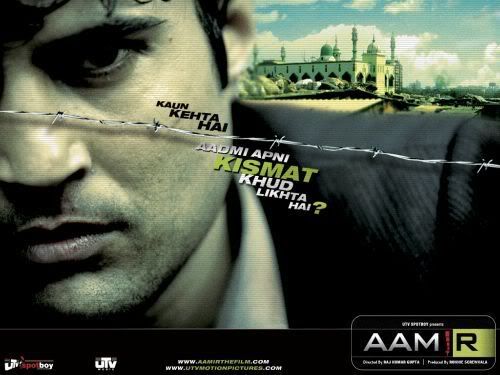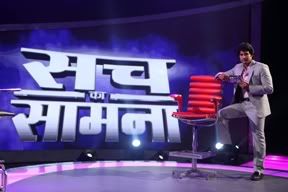 Sach Ka Saamna ek aisa show joh logon ko Sach bolne kii himmat detha hai.. Chahe woh Sach kitna bhii kadwa kyun na ho lekin woh show us Sach ko accept karne kii taaqat detha hai... Aur logon se is Sach ko bulwaya kissi aur ne nahii balki khud Rajeev Khandelwal ne.. Even though The Show "Sach Ka Saamna" was surrounded by tons of controversies but Mr. Rajeev Khandelwal walked off with all accolades for being such a Brilliant, Superb Host straight from the hearts of the audience...




Shaitan Rajeev's second release after Aamir, people who had written him off as a actor, because of his three year break from movies had to eat back their words as Rajeev Khandelwal yet again proved his worth to one & all...Rajeev was considered the anchor, the strength of the movie. Though playing a cop playing a serious role of a cop fighting his demons in the movie Rajeev won everybody's hearts with his excellent acting abilities.. No one could ignore the performance given of his caliber in the movie... Rajeev ne apna chaap chod hii sabke dilon par.. Aur harr koi 'Shaitan' dekhne ke baad bas yehii kehne laga 'Suspended Cop Arvind Mathur Can Never Be Suspended From Our Hearts'...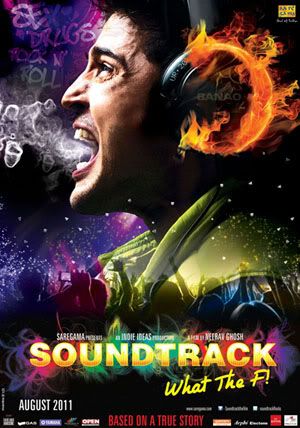 Rajeev Khandelwal's 3rd release, a movie which released only last week...Playing a flamboyant, casanova Disc Jockey Rajeev Khandelwal played the role of Raunak Kaul..A guy from a small town who wants to make it big, his life looses it's path once coming to the lime light...He gets so lost in the fake world that reality strikes & shakes him when he gets hearing impaired... Soundtrack is a story of how a man who is no one, gets caught in the web of fame, money & women & looses the will to live...But Soundtrack on the other hand also deals with DJ Raunak Kaul, starting his life again from the scratch, with the motto that 'hamesha doosra raatha hotha hai'..Soundtrack via the medium of DJ Raunak Kaul, teaches the lesson of winning in life...The will, the triumph in life is what Soundtrack is all about...DJ Raunak Kaul, leaves a impact on the audience heart & the audience takes back with them a important lesson in life that where there is a will there is a way...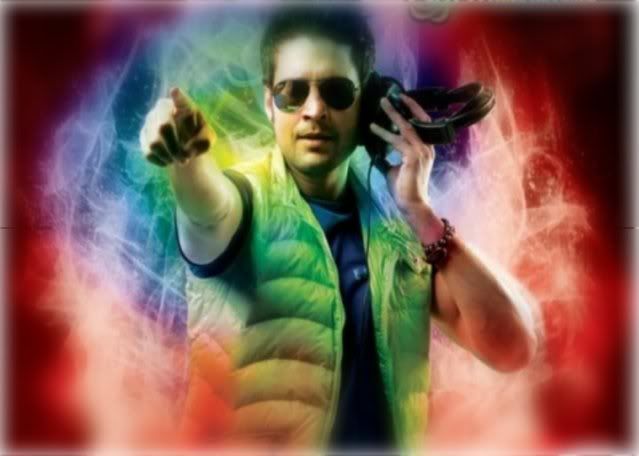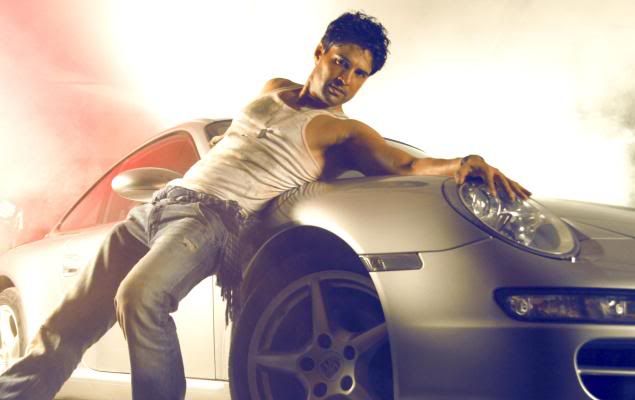 Last but not the least Rajeev Khandelwal is the face of Super Cars..A car based show on National Geography...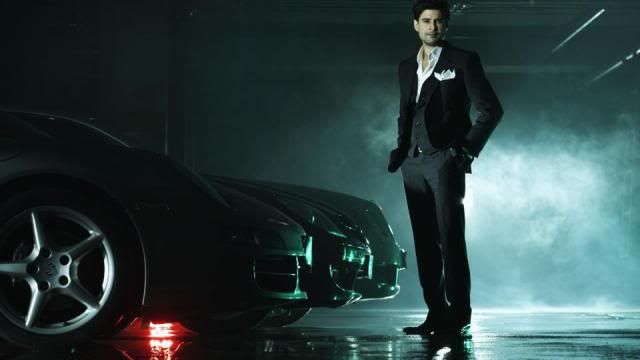 Raakh(Year-2011,October)
co-stars:- Raima Sen,Vir Das
Director:- Tanuja Chandra , Produced by Krishna Banerjee

Will you Marry Me
co-stars:- Mughda Godse, Shreyash Talpade,Muzamill Ibrahim, celina jately
Director:-Aditya Dutt , Produced by Kishan Chaudhary
J for Joker/Main Joker(Title Not Finalized Yet)
co-star:- Prachi Desai
Director :- Vikram Tulli , Produced by Kishan Chaudhary of Ikkon films


Fever
co-star:-Gemma Atkinson
Director :- Rajeev Jhaveri, produced by:Ravi Agarawal
Peter Gaya Kaam Se?
co-star:-Lekha Washington Director:- John Owen, Produced by UTV Spotboy
Tainaat ?
Director:- Ehsan Hyder, Produced by Nariman Irani

Sach Ka Saamna Season 2 (On Television)
Fresh new face - Indian Telly Awards (2004)
Best TV Personality - Indian Telly Awards (2004)
Favorite jodi (with co-star Aamna shariff for Kahin to hoga) - Indian Telly Awards(2004)
Favorite jodi (with co-star Aamna shariff for Kahin to hoga) -Star Parivar Awards (2004)
Best TV Personality - Indian Telly Awards (2005)
Most stylish Actor - MTV Style Awards (2005)
Most stylish Anchor - MTV Style Awards (2006)
Best Actor in a Cameo role (for CID) - Aap jaisa koi Awards (2006)
Best Actor (for Left Right Left) - Sansui Awards (2007)
Best Actor (for Left Right Left) - Gold Awards (2007)
Special Recognition ~ Rotary Award (2008)
Special Felicitation - Indian Telly Awards (2008)
Best Anchor for 'Sach Ka Saamna' - Indian Telly Awards (2009)
Favorite Host for ' Sach Ka Saamna' - Star Parivar Awards (2010)
Best Anchor for 'Sach Ka Saamna' - Indian Television Academy Awards (2010)
Youth Icon Award - Big Rajasthan Achievers Awards (2011)