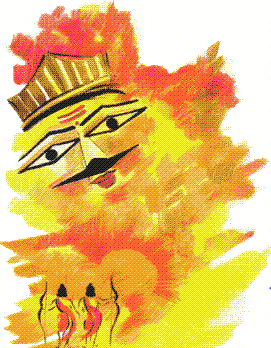 As the name depicts Today marks the day when the truth was victorious..
thus the name vijaydashmi
on 10th day of moon festival of victory of
good over evil
light over darkness
hope over despair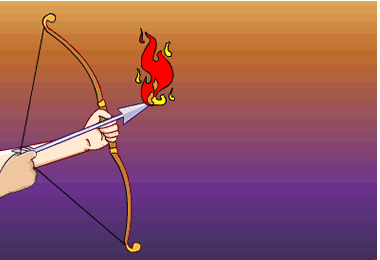 In the northern parts of India, huge effigies of Ravana, his giant brother Kumbhkarna and son Meghnath are placed in vast open grounds.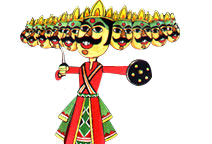 Fireworks and crackers are placed inside the effigies.They are burnt at sundown to symbolize that sun has set on evil .
Bengalis celebrate Dusshera as a part of their main festival - Durga Puja. This day marks the end of Durga Pooja celebrations, the preceding nine days being collectively referred to as 'Navratri'.
Vijayadashmi is dedicated to Mother Goddess Shakti, who incarnated in the form of Goddess Durga, a combined manifestation of the divine energies of the Holy Trinity - Brahma, Vishnu and Mahesh and all the other devatas, when they summoned her to kill the mighty demon known as Mahishasura and freed the world from his terror.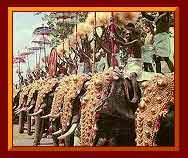 In the southern states of Tamil Nadu and Kerala, Vijayadashmi holds special significance. The day is considered auspicious for starting education or any form of art, such as dance and music. Saraswati Puja is conducted on the day, when the formal commencement of education of small kids takes place. It is called 'Vidya aarambham' (the beginning of Vidya, meaning education).
In Karnataka (especially Mysore) and Andhra Pradesh, Dusshera is celebrated with fanfare. Huge processions can be witnessed in both the States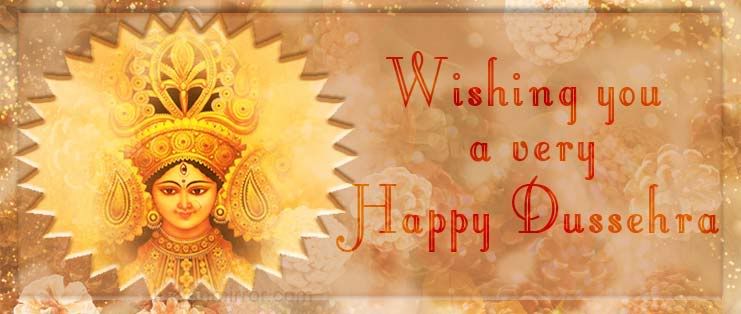 Although Dussehra is celebrated in different ways across India, the motive remains the same - to spread good cheer and
celebrate the victory of good over the evil.
crazy creatives wish all Ifians a very
Happy Dushehra