About the Characters in Jassi Jaissi Koi Nahin

Authored by: deadly
Jassi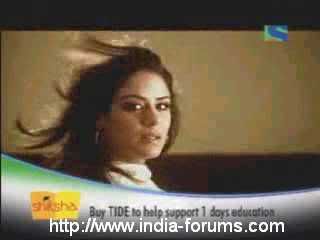 Jassi is the central character and the whole show is based on her life.Jassi had to struggle through out her life because of her odd looks. Nobody was ready to accept her the way she is. But God gives you some and some He doesn't gives. The same thing applies to Jassi because she may not have looks but has brain. She knows how to use it. Jassi's real beauty lies in her character. She has this most unselfish nature. This huge generous heart and the patience of an angel. Actually Jassi is an angel but without wings. It is her character that will attract you most about her. Many people would say that characters like Jassi don't exist but I like to say people like Jassi do exist but only one out of every fine hundred people. By watching this show you get this feeling of assurance that yes there are people like Jassi. Jassi is not perfect but because she tries to be perfect she is perfect. Your heart will be made of stone if her dialogues that begin with "mere bebe khati" or "mere mamaji kahti hai" doesn't touch your heart. Jassi is a friend, a daughter, and a citizen every person or country would want. Her dedication to her family, friends, job & country is simply amazing. She has this very determined soul that will let nothing come in her way of dreams especially her looks. And her never-dieing spirit would make you wish " gee I wish I was like her"
update 2005
Jassi has now morphed into a beautiful girl who loves and at the same time hates Armaan, the man who changed for her and yet at a crucial point in their life, could not trust her love......
Armaan Suri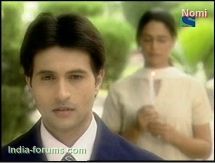 The charming and sohiscated Armaan Suri is the one who stole Jassi's heart. As much as I hate him I will try to be fair with his character. He is Jassi's boss and the chairman of gulmohur. What does Jassi see in Armaan? Well! Armaan has always made a good impression in front of Jassi because he doesn't want to lose the brain of Gulmohur. The guy definitely has brains but since it is used in all the wrong things like scheming how to bring back Jassi to gulmhur it hasn't come in any use. If only for once he could devote his mind to Gulmohur than he would really work things out without Jassi. He is a flirt,user,hot-tempered & selfish. Up till now the only things he cares about are gulmohur, his parent, Raj and his chairman seat. Also to keep Jassi in Gulmohur at all costs. In the end it is very surprising that he is like this because his parents are good and understanding. May be some day Armaan will change and realizes his mistakes but for now we have to accept him the way he is.
Update 2005
Armaan Suri has completely changed, and how !!! Today he whole hearedly loves Jassi, and yet made a blunder of mistrusting her, though himself a victim of a vicious scheme unknown to both of them, now must pay for his folly as he has lost his love........
Balwant Walia
Billu is Jassi's father. He is just like any other dad protecting his daughter. If you were the only daughter of your family than you would find Billu's nature very similar to your dad in some way. He is a very optimistic and strong person. He will go to any limits to protect his daughter from anything because she is his joy of life. One is always afraid of his biting tongue but everybody knows that he has a very good heart.Billu has always motivated and encouraged Jassi. Sometimes you find will see a glimpse of Billu'nature in Jassi. She hasn't inherited her father's hot-temper though.
Amrit
From left - Bebe, Nandu's mom, Amrit, jassi
Sweet, kind & generous are the words that come to your mind when you think about Jassi's mom "Amrit". Her believe in God and religion is firm and straight from the heart. She is always worried about her daughter's marriage like a typical mother & Billu like a typical father encourages Jassi in her career but that doesn't mean that Jassi's mother is not supportive. Amrit is a good soul. Jassi's heart is just like her mother any blind person would see that.
Bebe
Bebe with Jassi
Bebe is Jassi darling grandmother. Actually Bebe is more like a friend than a grandmother. Firstly because she advises and listens but never preach. Secondly bebe is young at heart. Jassi loves her and follow her advice. Bebe has always supported Jassi when her father's temper had come in her way. No wonder Jassi has blossom because of her loving and caring family.
Nandu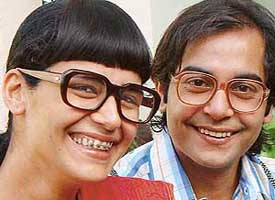 Jassi with Nandu
Nandan Verma or more commonly known and introduced as "Nandu".He is Jassi's best friend. Both of them know wach other since childhood and are neighbours. Compared with Jassi Nandu seem a bit immature sometimes but sometime his wise advice and good judgment will startle you. He has always been a loyal and true friend. Actually he is more like a brother Jassi never had. As far I know I don't see any chemistry between them and there never will be. He also has a major crush on Pari. You will love his caring attitude and his funny jokes. Nandu is a clown but with thick glasses. Sometimes his carelessness has led Jassi into trouble but Jassi has always forgiven him. Most of the day Nandu spend his day in Jassi's house (no surprise on that because of his weird mother) Her is also the finance manager of Kohinoor.
Raj
The tall and dashing Raj is Armaan left hand since Jassi's is his right. In other words he is Armaan best friend. He also got a good position in Gulmohur. Raj is also a flirt just like Armaan. He wants the best for his buddy. His loyalty towards Armaan is just amazing. When you really look carefully you will notice that Raj is running away from a family life. Just the idea of marriage and kids makes him sick. He is really a interesting character and everybody seems to like him even with his flirty ways.
Malika
Malika the vice chairman of gulmohur and also the fianc of Armaan. Malika really loves Armaan. I don't think so she is bad person but because of her insecurity towards the fact that Armaan is a flirt always led her to do some outrageous things. Mainly being rude to Jassi because she was jealous of her close relationship with Armaan. She is also a very proud woman. She is also the sister of Aryan Seth. Malika has always supported Armaan through thick and thin. Once upon a time Armaan use to love her but because of her possessive nature Armaan always ran away from her.
Aryan
Armaan's worst enemy and his worst nightmare is Aryan. There is always a serious competition going on between them. They hate each other like anything. They are always trying to throw dirt over each other's face. There fight is for Gulmohhur's chairman's seat. He is sly and his character will remind you of a rotten evil weasel.
Some more characters:
C.J Oberoy
Angry at Jassi for ditching his friend and mentor Purab, sets out to create the misunderstanding between Armaan and Jassi and succeeds in stopping their marriage.
Raghav
Jassi's friend and fake husband. A caring man a very nice person, he is the newest addition of Jassi's long list of admirers. He is her support now and to keep his family happy, Jassi and Raghav are faking marriage.
Producers of JJKN Tony and Deeya Singh
Apoorva (Armaan), Deeya Singh(producer), Tony Singh (producer),Mona (Jassi), Samir Soni (Purab), Mandira Bedi (special app as a model), Parmeet Sethi (Raj)
Written by deadly.

Your comments on the same are always welcomed !!!



Edited by Minnie - 04 November 2005 at 10:27am