Originally posted by sugar bun
Originally posted by alia

okieee lets see what i like.....
mmmm...
i like the smell of a freshly baked choco cake....
the smell of jasmine flowers....
the smell of fresh plucked roses too...
then its the aroma of coffee...
the smell of sandal wood...



ok... here it is...!
(this one is lovely by sarah jessica parker, do is the picture)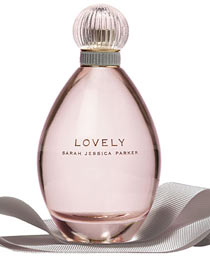 Inspired by a love of layering unexpected fragrances, a blend of scent of pure innocence with the exotic nature of a precious oil and the sophistication of a fine perfume. Lavender, orchid, jasmine and amber mingle with apple martini, paper whites, sandal and musk with a subtle hint of coffee in a fruity, rosy fragrance.
looks good...
thankx...