Love is precious in many ways.
Love is embrace passion.
Love is eternal happiness.
Love is heart felt emotions.
Love is the understanding of one another.
Love is that special someone.
Love is flying without wings.
Love is the joy you feel with someone.
Love is caring for someone special.
Love is that who touches your heart.
Love is what makes your heart beat.
Love is the healing power of your heart and soul.
Love is that beauty within.
Love is what makes dreams come true.
Love is the fuel of the heart and soul.
Love is the foundation of life.
Love is the meaning of life.
The above quotes seem different for different people and how they look at Love in Life
Indeed when Tragedy strikes ones life, they think love is gone , when loved ones are away from us, a similar situation was faced by both Anmol and Ragini, when the show took a 7 year leap.
There was no room for seeking love again was what ran throgh ones mind, For Anmol he lost his family and his search for love turned to be more of betrayal and taking advantage , while for Ragini she loved someone so deeply and tragedies struck her life and she lost something precious , But life moves on and one day you will see the light on the other side of the tunnel, in a new way love will enter your heart and bring the smile back on your face.
I had made a post with the retro songs collection of Krithika, and while traveling through her collection I found some beautiful VM's which show how the love can find its way again for Anmol and Ragini...
Ek Ajnabi Sa Ehsaas Hai Shyad Yahi Hai Pyaar!
One of the most sensuous voice of Adnan Sami & Asha Bhosle to compliment it .. and the song which picturizes the beautiful subtle romance, chemistry which is depicted in Anmol and Ragini
Kuch Bhi Kaha na Kuch Bhi Suna Na Phir Bee, Baichain Dil Hai Humara...
Their eyes did all the talking and it spoke what was needed to be communicated
Anmol words through his eyes would reach Ragini's heart and they would say what he seeks to say
I hope I can give you a chance to tell whats in my heart maybe you can undertand as much as its seen in your eyes

Shayad Yahi Hai Pyaar, Baaten Kuch Ankahi Si
LOve need not be spoken always but the way you and me communicate our eyes do the talking and its what our hearts tell each other...
Anoth soft beautiful composition and works so well with Anmol and Ragini with the gestures needed to show Subtle romance and growing feelings for each other...
I know you know what I feel , but eyes can speak and much as you can capture in the beautiful heart of yours
Your priase for me makes me smile , I know I have to tell you this and one day I will

You know how beautiful you are, I would always want to tell you this but never could, Indeed you are Ragini
Your praise for me and the glow on my face I would want to tell you how much I appreciate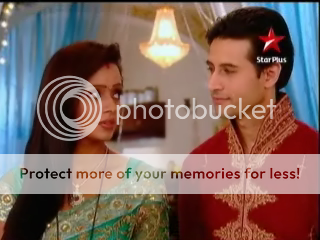 Ragini baas yuhi Muskorathey Rahoo Aur kuch nahi chahiye, yeah khushi apki akhoon mai chamak rahi hai ..

These songs have so much to say when it comes to subtle romance which makes this couple Anmol and Ragini regal and spoken through the eyes just thought of sharing
To be continued with Phir Izhaar Kab Hoaa.. aur Kaisay Hoaa...