Wonderful Saveeta , A Very Heart Touching Post.
Reading the post ,it brought back those memories of anmol and his sad moments
First time my heart poured out for anmol when he was insulted by vasu ,the sadness in his eyes and the way he saw ragini for her support was so heart breaking . And how much he was frustated while doing the doll house and he just cried hugging sharmaji.
Anmol couldn't bare Alekh ignoring him , he felt guilty of not keeping ranvi's promise and he was all in tears , but this time glad ragini was there to support him.
The next one being Tammy real father issue ,i was crying a lot watching that episode , still i skip that scene ,Apurva as Anmol just unbelievable in that scene. I just love this picture ,anmol with his happy and relieved expressions hugging his daughter and ragini watching anmol's happiness.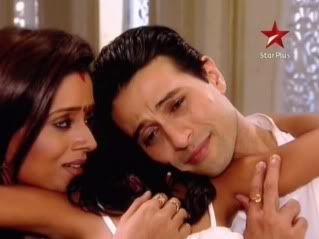 The one which always bring tears to me watching it was Angini separation scene ,though i don't watch much ,looking their pictures makes me feel sad .
Anmol pleading to be with his ragini and tammy , His eyelocks with ragini while leaving my heart breaks visualizing it.
And finally one moment where we all loved to see anmol crying was in the end ,ragini accepting him wholeheartedly and the happy tears on both anmol and ragini's face truly magical one.
I just love apurva as anmol ,he was perfect to T , So happy i got the opportunity to watch his brilliant performance.
Thanks for posting my VM Saveeta and thanks a lot for this awesome post.


Edited by krithikas - 04 January 2012 at 11:17pm