I do not understand the meaning of bold: Prachi Desai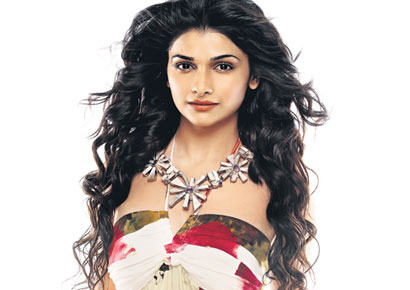 Prachi Desai
Actress Prachi Desai has been in the news of late for her apparent image makeover from the sweet girl-next-door to bold and beautiful. While she does not deny the makeover, she says it has been gradual and over a period of time.
"The news about the Bhatts (filmamkers Mahesh and Mukesh) convincing me to get a bold look is absolutely untrue. As actors I don't think we can change the image that people have about us overnight. I just thought that I should start doing roles that suit my age and that's all the makeover that has been talked about of late. Every film that I am a part of has its kind of boldness, but I haven't been consciously doing bold photo-shoots and anything on those lines. At times in fact I read these things about me and have a good laugh over it," she reveals.
Having said that, Prachi says that she hasn't set any limitations for herself as an actor and will do what the role demands of her. "I haven't limited myself to doing this or wearing that on screen. Frankly, it is a very subjective matter; more like to each his own, so I wouldn't like to talk about others. I would do what I think is right and what I am comfortable with. Nobody can force me to do what I don't want to, so the best thing is to be clear about it right from the beginning."
So did she have any inhibitions while working with actor Emraan Hashmi, with whom she is currently working in Informer, considering the serial kisser tag? "Not at all, I didn't have any hang-ups or any sort of hesitation. Not too many people recognise that but he is a fine actor and a calm person," she says. The actor is also shooting for a film with John Abraham, post which she has Bol Bachchan with Abhishek Bachchan.
Films apart, too much has been written about her apparent fallout with mentor filmmaker Ekta Kapoor but she insists all is well. "Sometimes, it's funny that you have to keep clarifying so many things time and again, so it's best to not comment at all. But Ekta is like family to me and everything between us is just the same. Nothing has changed and I don't think it ever will," she smiles.
Source: DNAindia.