PANNER BUTTER MASALA
Ingredients:
50 grms butter
2 cardamom pods
2 cinnamon sticks
2 cloves
1 tbs ginger garlic paste
1 cup boiled and ground onions
1 cup tomato pureed with 1 green chillie. Cooked till raw smell goes.
1 tsp cumin powder
2 tsp kashmiri chillie powder
1 cup ground cashew nuts
Little water
Salt to taste
250 grms fried panner cubes
Little coriander leaves
50 grms butter
2 tbs cream
1 tsp kasoori methi leaves crushed
Method:
Heat the butter in a pot, add in the spices.
Add in the ginger and garlic paste. Saute well.
Add in the cooked ground onions, saute well.
Now add in the cooked tomato puree.
Cook till every thing is mixed well.
Now add in the cumin powder, chillie powder.
Stir fry and mix well. add in the cashew nut paste.
Add also little water, and salt, let it boil nicely.
Add in the fried panner, and mix well.
Lastly add in the cut coriander leaves, and butter.
Also add in the cream and crushed methi leaves.
Mix well and remove.

eljay
Viewbie
Joined: 12 April 2007
Posts: 5056
Direct Link Report Quote Posted: 06 September 2011 at 7:11pm | IP Logged
Spicy pavakkai:
Pavakkai (bitter gourd) 4 or 5
Onion 1 large
Tomatoes 1 large or 2 to 3 medium
Ginger garlic paste
Red chilies 2 or 3
Curry leaves
Mustard
Cumin seeds
Tamarind small lemon sized ball
Jaggery about 2 to 3 tablespoons
Salt and chili powder to taste
Roasted peanuts 1 cup
1. Cut the bitter gourd in quarters after removing the inside pulp, then cook for about ten minutes on the stove or 5 minutes in the microwave with the tamarind and a pinch of turmeric powder and a little water. Let it cool, then squeeze out all the water from the bitter gourd.
2. Heat 1 tbsp oil in a kadai, fry the onions till translucent, add the ginger garlic paste (I omitted it), then add tomatoes till everything turns mushy. Remove and keep in a separate container and allow it to cool.
3. Heat another tbsp of oil, add mustard seeds and cumin seeds and allow them to splutter. Add the curry leaves and red chilies and fry for a minute. Then add the half cooked bitter gourd and allow it to cook some more in the kadai, keeping the kadai closed, for about five to six minutes.
4. Take the roasted peanuts, blend them with the onions - tomatoes mixture, jaggery and tamarind, using a little water, to a smooth paste.
5. Add the peanuts masala paste to the cooked bitter gourd, add salt and chili powder to taste, and let everything cook together for about ten minutes so that the flavors get completely absorbed in the bitter gourd. Serve hot with rotis or rice.

hopper_ocean
Groupbie
Joined: 23 May 2011
Posts: 162
Direct Link Report Quote Posted: 08 September 2011 at 8:02am | IP Logged
Fresh Salad

Just made this for my dinner. Good for diet watcher's
You need ...


2 to 3 tbs. salt
1 English cucumber or 2 garden cucumbers
4 large tomatoes
3/4 bunch cilantro
1/2 lettuce
2 lemons
Garlic-pepper grinder spice
1 1/2 tbs dried sumac
1/3 cup light olive oil
1/3 onion, diced (optional)


Cut tomatoes and cucumber with skin. Chop few lettuce, cilantro and little onion, place all this into a large bowl. Squeeze 2 lemons into the salad, make sure seeds are removed out. Then add in salt (according to taste) garlic-pepper grinder spices and olive oil. Toss the salad well and make sure all ingredients spread evenly. Chill for at least 30 minutes in the fridge before serving

malligai
Senior Member
Joined: 19 May 2008
Posts: 465
Direct Link Report Quote Posted: 12 September 2011 at 2:22am | IP Logged
LENTIL SOUP
2 tbs oil
3 pips garlic chopped
1 tbs ginger chopped
3 tbs red onion chopped
1 tsp cumin seeds
1 cup tomatoes chopped
1 cup diced carrots
1 tbs garam masala powder
1/4 tsp tumeric powder
Little pepper powder
Salt to taste
1 cup brown lentils
6 cups of water.
Lime juice to taste
Little coriander leaves.
Method:
Add oil, add in the chopped garlic, ginger and onions.
Saute well, add in the cumin seeds, stir fry well.
Add in the chopped tomatoes , carrots and stir fry well.
Now add in the tumeric powder, and garam masala powder.
Stir well, add in the salt , pepper powder and cleaned lentils.
Add in 6 cups of water and let it simmer for about 25 minutes.
When the lentil is cooked remove, add in lime juice to taste
Garnish with coriander leaves.

hopper_ocean
IF-Dazzler
Joined: 23 May 2011
Posts: True
Posted: 19 September 2011 at 6:54am
Mixed vegetable Kolambu
INGREDIENTS:
1. Carrot ' 1 large
2. Raw banana (Valakkai) ' 1 medium size
3. Beans ' 10 to 12

4. Brinjal ' 1 large or 2 small

5. Yam (karunai kilangu) ' kg

6. Cluster beans (Kothavarangai) ' 100gms

7. Drumstick ' 1
8. Mango (raw) ' 1 medium side

9. Curry leaves ' 1 twig
10. Tamarind pulp ' 2 tbsp (extract the tamarind pulp by soaking tamarind in 4 tbsp of water for 15 to 20 mins) or Yoghurt ' cup (optional)
11. Corriander leaves

To Grind:
1. Cumin seeds ' 5 tsp,Turmeric powder ' 1 tsp, Chilli powder ' 1 tsp, Grated coconut ' cup or 7 tbsp, 5. Garlic ' 7 to 10 pods, Green chilli ' 6 or 8 pods
PREPARATION:
1. Toss all the vegetables in a basin of water, soon after cutting them.
2. Heat oil in a pan and splutter 1 tsp of cumin seeds and curry leaves.
3. Add all the vegetables to it along with salt and 1/2 cup water.
4. Cook the vegetables with the lids on, in medium flame.
5. Grind together the grated coconut, green chillies, garlic and cumin seeds and keep it aside.
6. When the vegetables are half cooked, add the ground mixture and the tamarind pulp and stir it up.
7. Allow it to cook until the vegetables are cooked and have a thick consistency.
8. Check for salt and remove from fire.
9. Serve hot with rice or dosa.
Note:
1. If you prefer to add Yoghurt, add it after the vegetables are cooked. Do not allow it to boil along with yoghurt.
2. Tamarind pulp and Mango are unnecessary while adding yoghurt

anushini
IF-Dazzler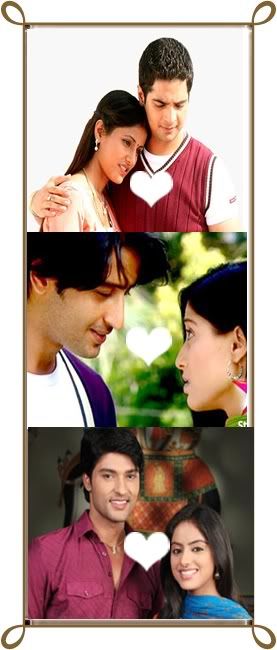 Joined: 29 May 2011
Posts: False
Posted: 02 October 2011 at 10:20am
Vellai poosani halwa:

thevaiyaana porutkal:

1.vellai poosani 1/2kg
2:sarkarai 100gm
3:kunguma poo
4.nai 100gm
5.ellakai podi
6.thraatchai n mundhiri

saimurai:
1.vellai poosani in nadu paguthiyai surani edukavum.
2.oru kadai eduthu nai vittu manjal niram varum varai varuka vendum.
3.pinnar athil kunguma poo mattrum sarkarai athil karaium varai kalakavum..
4.ellakai podi thooovi, thiratchai mattrum mundhiri pottu pari maaravum.



anushini
IF-Dazzler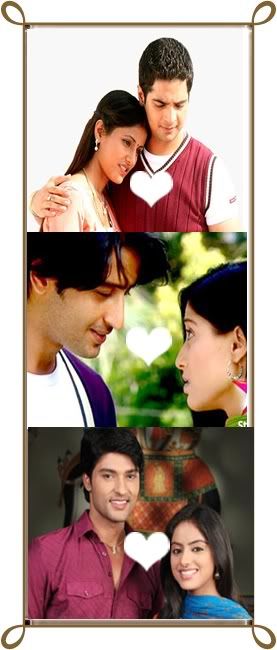 Joined: 29 May 2011
Posts: False
Posted: 12 October 2011 at 8:24am
Maitha Milk Burfi:
thevaiyaanavai:
maitha-1 cup
Milk-1 Lit
sugar-31/2 cups(its depends on ur taste)
Gee-3/4 cups
ellakkai thool-1/4 teaspoon
saimurai:
1.Paalai sunda kaichi goa pathathil eduthukolavum.
2.Kadinamana kadaiyil nai vittu maithavai ponneeramaaga varukavum
3.piraku sunda kaaichiya paalai maithavudan nandraga kilaravum.
4.veroru paathirathil sarkarai serthu thaneer vittu paagu saiyavum.athil maitha kalavai,ellakkai thool thoovi 2 min kilari aduppai anaikkavum..
5.pinnar,athai nai(gee) thadaviya oru thattil kotti paravalaakavum.
pinnar thundukal podavum.
Try using this Wheat too..
Try it and tell me hws it nu?

hopper_ocean
IF-Dazzler
Joined: 23 May 2011
Posts: True
Posted: 07 November 2011 at 3:43am
Sneha... here is the chocolate cake you asked. I've personally tried it twice, first time it was a complete failure but second one which i did yesterday turn out good. Got this receipe online long ago.
Ingredients
3 cups
all-purpose flour
2 cups
sugar

1/3 cup
baking cocoa
2 teaspoons
baking soda
1 teaspoon
salt
2 cups
water
3/4 cup
vegetable oil2 teaspoons Spice Islands pure vanilla extract
2 teaspoons
white vinegar

CHOCOLATE CREAM CHEESE FROSTING:
1 package
(3 ounces) cream cheese, softened
1/4 cup
butter, softened
2 cups
confectioners' sugar
1/3 cup
baking cocoa
Dash
salt
3 tablespoons
milk

1/2 teaspoon Spice Islands pure vanilla extract
In a large bowl, combine the first five ingredients. Add water, oil, vanilla and vinegar and mix it well. Pour into a greases baking pan ( i use 13 x 9 in) and bake at 350 for 25-30mins or try with a toothpick insert center to check if its baked. The cool off completely, dont cut when its still hot. At that time you can do the frosting. Use a large bowl, beat cream chesse and butter until fluffy. Add the confectioners, sugar, cocoa, salt, milk, vanilla and mix well. Then spread over the cool cake and store in the fridge.
I didn't use egg as first time when i tried it with egg, it did not turn out good.