HELLO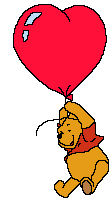 EVRY1


TO MY PAGE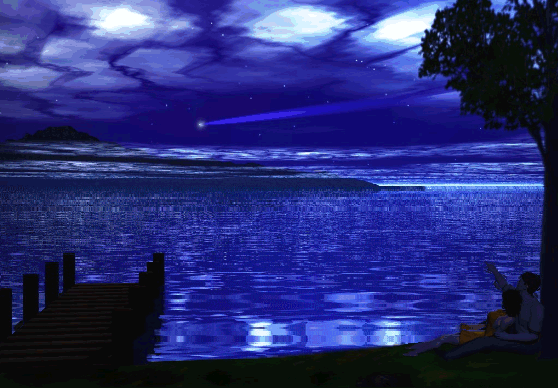 WELCOME TO THE WORLD OF DREAMS...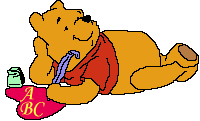 My
Dreamy
World with CID
Hope you all will like my creations
Lots of love,
DEEPIKA
(DreamyDeepz28)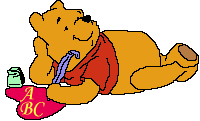 The List of My Creations

Page 01-
Dreamy talk with Daya Sir
.
Page 14 -
Story (Paagal ashique ke khooni kissa)
Page 21 -
' My Crazy Dream with CID Team'
Page 27 -
Siggies created for a contest
Page 28 -
Letter to CID, Messages of IF Members
Page 31 -
My winning entry DAYA'S B'day Contest 'Essay'
Page 32 -
My Entry in DAYA'S B'day Contest 'Poem'
Page 32 -
My Entry in DAYA'S B'day Contest 'Write a scene'
Page 32 -
My Entry in DAYA'S B'day Contest 'Jingle'
Page 32 -
My Entry in DAYA'S B'day Contest 'Story'
Page 32 -
My winning entry DAYA'S B'day Contest 'Siggy'
Page 34 -
CID's ANNIVERSARY CONTEST 'ENTRIES'
Page 34 -
CID's ANNIVERSARY CONTEST 'CELEBRATION'
Page 34 -
CID the Soft hearted behind the mask-Siggy
Page 34 - A Tribute Siggy For Sonaali a dear friend on IF who is no more ,But she will stay in our hearts forever


Page 34
-
My new Crazy Dream with CID launched
Page 36 -
A Poetic madness with my emotions
( Warning: Its not perfect poem
)


Page 37 -
Siggy for Women Power of CID
Page 39 -
My Weird Dream with Shivaji Satam Sir
Page 43 -
My 1st time ever song entry on CID'ian Idol
Page 43 -
My 1st year on IF [11/07/10]
Page 43 -
My Siggy for ADITYA Sir's BIRTHDAY to Him
Page 43 -
My Runner-up Siggies 4 ADITYA B'day Contest
Page 43 -
MY ENTRY 4 WAS 4 ADITYA B'DAY CONTEST
Page 43 -
MY ENTRY 4 'Spl' ON ADITYA B'DAY CONTEST
Page 43 -
MY ENTRY 'POEM' FOR ADITYA B'DAY CONTEST
Page 44 -
My New Cute dream with Daya Sir


Page 48 -
My ENTRY for CID Banner Contest


Page 48 -
My ENTRY for Story 4 ADITYA B'DAY CONTEST


Page 49 -
My surprising dream with VIKAS Sir
Page 51 -
Siggy for Daya Sir's B'day
Page 51 -
My entry for Daya Sir B'day Contest 'Jingle'
Page 51 -
My entry for Daya Sir B'day Contest 'Poem'
Page 51 -
My entry for Daya Sir B'day Contest 'WAS'
Page 51 -
My 1st runner up entry 4 Daya Sir B'day Contest 'Dream'
Page 51 -
My 1st runner up entry 4 Daya Sir B'day Contest 'Siggy'
Page 51-
My emotional dream
Page 53 -
A small note
Page 55 -
A surprising small dream
Page 58 -
Veerta Award Night Dream
Page 60 -
My Siggie for 16th CID Anniversary
Page 61 -
My first ever VM
Page 61 -
My first poll ever
Page 62 -
New dream with Shraddha Musale Maam
Page 67 -
Dream with Dinesh Phadnis Sir
Page 70 -
CID 3 Banners displayed
Page 71 -
Ansha Sayed B'day contest entries
Page 71 -
My entries to Aditya B'day Contest
Page 71 -
My Participation Siggy for Aditya B'day Contest
Page 72 - My B'day wishes to Aditya Sir
Page 77 -
My Trial Song with contest Song aswell


Page 79 -
My new dream update

Page 82 -
My Creations for #CID1000Episodes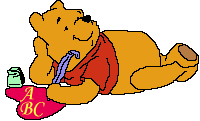 My Thoughts regarding Dreamz:
In the film DDLJ


Kajol Says:
Mujhey nahi patha tha ki mujhey sapney dekney ka hak nahi hai...
Farida'ji : Na beti na sapney dekho par unkey poorey honeh ki jhidh na karo...
I too follow what Farida'ji said in the film Sapney bohoth dekhti hoon par unkey poora honeh ki umeed nahi rakhti kyunki jab jyaada umeed karein tab jab woh umeed toothta hai tab bohoth chott pohonchti hai... Mujhey isliyeh patha hai kyunki ek baar jyaadah umeedh kiya tha aur bohoth dardh huva jab umeedon'pey paani phir gaya tha...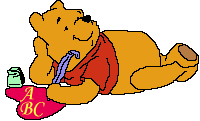 Some quotes about dream
:
I always Day-Dream than night dreams...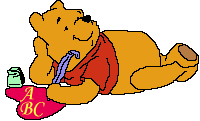 A Quote on dream
"All people dream,but not equally.
Those who dream at night in the dusty recesses of their mind
Wake in the morning to find that it was vanity
But the dreamers of the day are dangerous people,
For they dream their dreams with open eyes,
And make them come true".
I hope this comes true for me because I day-dream of meeting CID in real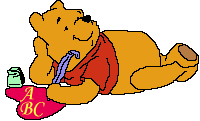 Lekin merey hisaab'sey yeh hai sahi
:
"I dream because there is no
otherway I could see it happen"
Par Kisee'ney kaha hai
:
Isliyeh aaj bhi sapney dekhthi rehthi hoon mein pagli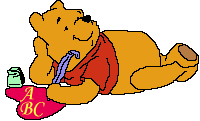 So everyone just want to say:
KEEP DREAMING...
Bcos you never know
when your dream
comes true ...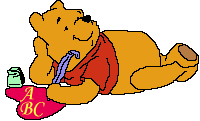 [*Will keep on bringing interesting creations as far CID keeps on coming on Sony TV
*]
Dreamy moment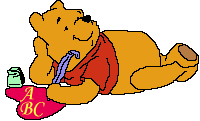 This one is a dream i see after the start of KBC.
If there are no offences I had like to post it. Hope that IF is not against this type of new thread.Iam sorry that i haven't added any question answer session as it will get too long.Please do help me with your comments so that i can improve. Thank you
So at the start of the show Amitabh Bachchan speaks :
Aap sabka swagath hai panchkotti mahamani Kaun Banega crorepati pe. Chaliye shuru karthe hai Panch koti maha mani Kaun Banega Crorepati and after the introduction and fastest fingers Amitabhji says sab logon ne jawab diya hai unmein se sabse pehle jawab dene wala hai Deepika Hosdurg Kerala Se.
Then suddenly the video comes about me talking:
Mera naam Deepika hai aur mein Kasargod ki rehne wali hoon. Mein abhi Mcom kar rahi hoon. Mein jindagi mein kuch exciting karna chahthi hoon.Meri jindagi mein aisi ek feeling hai ki mein kisi chidiya ghar mein keid karke rakha gaya hai aur vaha se choothne ki intazaar mein hoon. Agar mein 5 crore jeeth jathi hoon toh mein apne parents se dhoor kisi doosre shehar mein kahin jaakar kudh kaam karke independently rehna chahoongi.
uske baad video clip khatam ho jata hain aur taliyoonki goonj hoti hain.
Amithabh'ji :Toh apke saath apke pitah aaye hai.Apna parichay deejiye
Father : Ji. Mera naam Ravi hai, aur mein retird Canara bank manager hoon.
Amithab'ji : Toh Ravi sahab aapka bohot bohot swaagat hai KBC mein.Deepika'ji aapne kaha ki aapko esa lagta hai ki aap ek pinjre mein kaaid hain, kya hua aapko aisa kyoon lagta hain???
Deepika :Meri zindagi mein kya hoga aur kya nahin woh meri pitaji hi decide karthe hain isliye agar mujhe kahin jaana hota hai toh unki permission ke saath varna woh naraaz ho jaate hai. Ab graduation ke baad se unhone mujhe kahi jane ki permission nahi di. Chahe shaadi ho yaa engagement, agar ghar mein sabke sab bhi jate hai toh bhi mujhe akele chodke woh chale jayenge.M ere pitaji ko sharmindagi hoti hai mujhe kahi le jane keliye kyoon ki mein bahot moti hoon aur log kuch comment karenge.
Amitabh'ji : (mere pitaji se) Kya yeh baat sach hai?????!!!!
Father : Yeh baat sach hai ki mein useh kahi bhi bahar shaadiyon mein attend karne nahi deta.woh isliye ki woh ab bohot moti hogayi hai, aur mein nahi chahta ki log uspe comment na kare. Mein chahta hoon ki woh slim aur beautiful bane aur phir chahe kitni bhi shaadi attend kare mujhe koi bhi aitraaz nahi.
Amithabh'ji : Lekin mein iss baat se bilkul bhi sehmath nahi hoon ki Deepika bhadi dikhthi hai.Mere hisaab se Deepika ki apni personality hai aur ek limit bhi hai ki woh thoda slim ho sakthi hai lekin bohot jyaada nahi.
Deepika : (smilingly)
Thank you Sir.
Then he starts the questions and i surpass 20,000 question.
After that again Amithabh'ji starts asking again
Amithabh'ji : Deepika'ji aapne likha hai ki aapke saath ek bohot annoying incident hua hai. humein woh incident batayiye.
Deepika : Ek baar mein Ernakulam Railway station mein pitaji ke saath mein intazaar kar rahi thi. hum donon 3 seat chair pe baitn theh.mein beech mein aur 3rd seat mein pitaji ke kehne par mein apna bag rakha.
Amithabh'ji : uske baad kya hua??????!!!!!!!!!!!!
Deepika : Uske baad achanak ek aadmi kahin se aaya aur mere bag ke upar baitnewaala tha toh meine woh baag hata diya, toh mere pitaaji ne mujhe daatta ki meine bag kyoon hataaya.. Meine bag isliye hataaya tha kyoon ki baag mein upar thode sweets theh tooh isliye, lekin bajaye ki woh uss aadmi ko daanttt de woh mere peeche pad gaye.
Amitabh'ji: Phir kyaa hua?????
Deepika:
Woh aadmi nashe mein tha aur uske pair mere pairon ko choo rahe theh. Mujhe bohot gussa aaya orr meine dad ka suitcase uttaaya oru ek maar diya uske pairpe... thodi derr baad woh chala gaya... toh phir woh bag waha rakha... thodi derh baadh woh aadmi phir se aaya... tab dad ne useh dandd diya... tab tak woh chup theh aur mujhe bhala bura keh rahe theh. Mujhe iss baat ga ek gussa hai
mere dad ne meri hifasat nahi ki uss samay...
Amithabh'ji :
Kyaa yah sach hai Ravi saab?????????!!!!!!!!
Father :
ha yeh sach hai. Lekin mein iske bevakoofi pe maine useh daanta tha.
Amitabh'ji :
Jo bhi ho Deepika tumne bohot bahaduri dikhaayi ki tumne virodhh kiya. Sadharan tarike se kaha jaaye toh hamaari aurathe virodh karne se katraathi hai.Lekin useh chot to nahi lagi na ?? ha ha...
Deepika :
Nahi sir, woh hosh main nahi tha na... toh useh pata hi nahi chala hoga... agar dad react karte toh mujhe virodh karne ki jaroorath na padthi...
Amitabh'ji :
Anywayz Letzzz have a loud applause
for Deepika ...
Iske baad 1,60,000 mein jeet jaati hoon aur phir Amitabh'ji kuch personal sawaal par utar aathe hai.
Amitabh'ji : Deepika tumne yaha pe likha hai ki tum Dayanand Shetty aur Aditya Srivastav ki bohot badi fan ho, aur tum chahthi ho ki tum unse kabhi milo.
Deepika : Ji sir, mein CID 2nd year degree ke baadh se frequently dekhne lagi. Useh pehle mere yahaan pe cable TV nahi tha. Lekin tabse mein CID ki bahot badi fan ban chuki hoon.Mein koi aur serial dekhti nahin.CID ko serial
kehna uska toheen hoga, because it is very different from other bekar drama's.Mujhe yeh dekhne ke baad ek nayi umeed milti hai ki chaaye zindagi mein mein kuch bhi problems ho kabhi bhi ruko math... aaage badddhte raho !!!!!
Amitabh'ji :
Toh Deepika kyaa tum apne favourites se baath karna chahogi???????
Deepika :
Ofcourse Sir !!!!!!!!!!!
Amitabh'ji :
Toh computer'ji Dayanand Shetty ko phone lagaya jaye...
After the Idea tune plays and the phone gets received.


Daya Sir : Hello.
Amitabh'ji : Hello Dayanand shetty'ji...
Daya Sir : Yes, speaking...
Amitabh'ji : Mein Amitabh Bachchan bol raha hoon Kaun Banega Crorepati se...
Daya Sir : Oh!!!!!!! hello Sir wonderful talking to you Sir
Amitabh'ji: Mere saamne Deepika baiti hai jo Kerela ke chote se shehar ki hai from kasargod District.
Daya Sir : Okay
Amitabh'ji: Woh ab 1,60,000 jeet chuki hai aur aapki bohot badi fan hai... Isliye hamne aapko takleef di...
Daya Sir : Takleef ki kyaa baat hai sir, hamare fans hi hamaari takat hai itne saalon tak yeh show chal raha hai toh yeh in fans ki badolat se...
Amitabh'ji: Ok Daya'ji ab aap Deepika kuch baatein keejiye...
Deepika : Hello Sir... Good Evening Sir...
Daya Sir : Hello Deepika... Kaisi ho...
Deepika : Mein teekh hoon sir... Aap kaise hain?
Daya Sir : I'm fine. Tum Kasargod se ho? Whats ur mothertongue?? Kannada hai kya?
Deepika : Ji sir. Iam a kannadiga. Mujhe Tulu nahi aathi... Pehle jab Vijaya College Mulky mein thi toh waha thoda thoda samajh mein aatha tha.Lekin ab koi touch nahi raha...
Daya Sir : Kyaa kaha Mulki... Maine vaha kabhi rehta hoon during Boppanadu festival...
Deepika : Haan Sir ... Mujhe yeh baatein bohot derr se pata chala... India Forum ke articles se... Lekin tab hamare yahan Cable connection nahin tha ... toh mein kuch saal baad hi mein aapki serial dekhne lagi aur apki fan bani...
Daya Sir : tum India Forum mein member ho kuch time pehle humein milne ke liye kuch ladkiya aayi thi Bhavana, shagnika, Jigisha... aur ek visrom ke baare mein pata laga jo humein milne aa nahi sakegi...
Deepika : Ji sir meine unke kahani India forum mein pada, aur yeh pata laga ki aap jiya ko chiggy wiggy kaha...
Daya Sir : Ohh toh yeh sab reports aapko milraha hai... Anyways
Deepika : Sir mujhe bura lag raha hai ki aap se as personally nahi mil sakti...
Daya Sir : arey isme kya hai... tum kal aajao yahan...
Deepika : Mujhe pata nahi ki hum rukh sakte hai ya nahin...
Daya Sir : Ek din ki toh baat hai...kal aajao... sab se mil sakti ho... Aur haan Apne India Forum ke sabse kehna ki unko open invitation hai aur Bhavana,Shagnika,Jiya se kehna ki humne unko yaad kiya aur Visrom se bhi kehna...
Deepika : Ji Sir ...thank you so much Sir...
Amitabh'ji: Ok Thank You Dayanand'ji ki aapne hamare contestant se batein ki. Sorry if we have disturbed you.
Daya Sir : No no Sir... The pleasure is all mine.
Amitabh'ji : Ok. Thank you Daya .
Amithabh'ji : Toh tum Dayanand Shetty ki fan ho... toh humari fan nahi ho kya?
Deepika : No.no sir... Maine aise kab kaha...film stars ko milne ka sapne toh maine kabhi dekha hi nahi... lekin mujhe jab pata chala ki Daya Sir mangalore athe jathe hai toh ek umeed paida hua ki mein unse milsakti hoon.

After a lot of qustions ek question ke baad mera ek wrong answer ho jata hai
Amitabh'ji
: no Deepika this is the wrong answer. oh mujhe aapke liye bohot bura lag raha hai.
Deepika :
Nahi Sir Mujhe zyaada bura nahi lag raha hai, meri khwahish jo thi woh poori hogaya, aur ek khwahish kal poori hogi jab mein CID team se miloongi.
Amitabh'ji:
Yeh leejiya mein aapka cheque sign kar raha hoon 1,60,000 ki. Yeh leejiye. So Deepika aap se milkar bohot khushi hua.Hum umeed karte hai ki aapki saari qaishen poori ho, aur aage aap hamesha khush rahe.So lets have it for Deepika Ladies and Gentlemen
Deepika
: Thank You Sir. Thank You So much.

If you have liked it i will include myself meeting the CID crew in the next post
.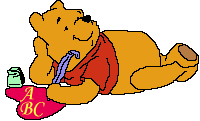 Something about the page
:
Nobody wants to cry thinking about life's worries.This page will be an attempt to wade of all your emotions at least for a minute
.
At times I may write emotional dreams that I saw or anything related to my life covering up the real incidents.
Please see : This is not a demand based dream creator page.
All the posts written here were real dreams
,
believe it or not its up to you
I am in need of good friends
and I hope I get some new and get back

my god old friends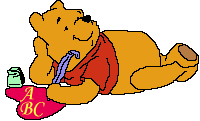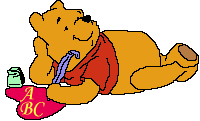 Edited by DreamyDeepz28 - 20 June 2017 at 7:13am