Part 5:
Note: Today you will see a lot of new characters. Leave a comment if you want a sketch for any of them. For now, I would like to introduce Sakshi, Sahil's sister. Dev is in love with her but has never told her so
. She works with Dev and has known Geet since their childhood.
It was the day of the party and Geet woke up with a big smile on her face. She loved parties; especially ones that involved relatives. Her Dad loved entertaining and the better part of her childhood was spent having relatives around, celebrating one festival or the other.
Sahil had called to say that their flight was delayed due to rioting in London, where they would stop over so and they would pick Geet up before the party. Geet was excited to meet Sakshi too. She had called their house earlier, only to find her away on business but Sakshi would be at the party tonight and the thought made Geet happy; all her loved ones, under one roof, after years and she had Maan to thank for that.
Maan, she thought. I have to ring him and find out if he has made any last minute changes to the plan and also inform him that she was coming with Sahil, Meers and Pinky; whom Maan had also invited. She went to find her phone, as if it knew she was looking for it, it rang and the caller was identified as Maan.
'Hi Maan,' Geet cheerfully said.
M: 'Hi Geet, uth gayi?'
G: 'Ji, acha Maan aaj raat ke party ke liye main Sahil and co ke saath aa jaungi.'
M: 'Are you sure Geet? I could pick you up...' Maan said, a little disheartened. He wanted to spend time with her alone, before the party and picking her up seemed like the perfect excuse, but someone always dashed his plans and today it was his best friend! He made a decision to talk to her properly at the party. Steal her away for a while and hoped no one would dash his plans now.
G: 'Yeah Maan I'm sure. Aapne call kyun kiya?'
M: 'Haan woh, remember the packet I gave you, a couple of days ago. It has your outfit for tonight but no shoes. Tum aaj jaake shoes le lena. Sorry.'
Geet was shocked. He had bought her an outfit? She rushed to where the packet was and opened it. Her eyes widened in shock. 'Yeh kya babaji?' forgetting Maan was still on the line.
M: 'Geet tum to aise react kar rahi ho jaise maine tumhe two piece diya ho. It's only a saree.' It was only when the words had left his mouth that Maan had realised it might make her feel uncomfortable.
Geet blushed when Maan said two piece, 'chi chi Babaji. Mera matlab hai ki... woh woh...'
M: 'Kya hai Geet? Ab bolo bhi.'
G: 'Mujhe saree pehen ni nahi aati,' she finally said.
She could hear Maan laughing at the other end. A sound she could drown into and would if she wasn't trying so hard.
M: 'Isme kaun si badi baat hai? Ask Pinky or Meera. I'm sure they'd know,' and he laughed again.
G: 'Maan aap bhi na ...par idea bura nahi hai. Meera to sham ko aa rahi hai so I may not catch her but Dad ke wahan jaungi to Pinks madad kar degi. I'll see you tonight and main Sahil ke saath aa rahi hoon, bhooliye ga mat.'
Maan was mesmerised when she said bhooliye ga mat. She sounded so cute and he had forgotten to speak. When he finally came to his senses, he quickly said bye and hung up.
Geet's Saree:
On the other hand, Dev and Sakshi had just finished their meeting in the penthouse suite's conference room. Dev was to escort the clients out while Sakshi read through the contract once more to check for any mistakes. Dev bid goodbye to the clients and was about to join Sakshi when he saw a happy Naintara walking towards him, followed by two chauffeurs-one was carrying a vanity case and the other, a rack of gowns and other party clothes.
'Good morning Dev.' Said Naintara, her entourage coming to a stop with her. 'Good morning Naintara. Kahan ja rahi ho?' Dev asked. 'Penthouse suite, aaj raat ke party ke liye tayaar hone. I'll see you there,' she winked and started moving again. The penthouse suite, of course, Naintara and Annie always got dressed there before parties. It was a little Khurana/Rathod tradition. Dev had to stop her because if Naintara saw Geet there, she sure would create a scene. 'You can't go Naintara,' Dev said, catching up with her. Naintara raised an eyebrow as if to question Dev. 'Mera matlab hai, wahan ka ventilation kharab hai. Tum apni skin ke bare mein socho. Us pollution se kharab ho jayegi aur aaj raat ko party bhi hai...' Dev couldn't go on as the whole thing sounded ridiculous to him too but Naintara was so vain, he was sure she would buy it. Naintara thought for a while, 'Dev tum mera kitna khayal rakhte ho,' she said and kissed him on the cheek. She thought Dev had a crush on her, he should have, if he cared so much and if she and Maan didn't work out she could always try it with Dev.
Dev breathed a sigh of relief and turned around, only to bump into a mad looking Sakshi. Dev knew she'd seen it all and pacifying her was going to be a tough job, especially when Naintara was concerned. He mentally apologised to Geet for what he was about to do. Sakshi went back into the conference room and started gathering her things. Dev tried to stop her, 'Sakshi listen to me, there's a guest in the penthouse suite and you know how Naintara is to unko uske gusse se bachane ke liye I said those things to Naintara. She mistook it for something else and kissed me.' At this point Sakshi was walking towards the lift when she saw Geet waiting for the lift too. 'Geet?' Sakshi said. She forgot Dev was there too and instead she wondered why was Geet be in Delhi. 'Haan Geet. MB ki girlfriend. Lekin how do you know she's the guest?' 'WHAT? She doesn't know MB!' Sakshi had said loudly which caught Geet's attention. Geet saw Sakshi and ran towards her and hugged her. Sakshi, unsure, hugged her anyways. Geet was like the older sister she never had. Once when she was bullied in School, Geet had come to school and sorted those people out. That's how sweet Geet was. 'I'm confused. You said Geet doesn't know MB and she is his girlfriend now?' Geet, who was unaware of Dev's presence turned to look at him. Sakshi and Dev stared at her too, their eyes demanding an explanation. She thought of making a story up but she knew how pressing Sakshi could be. She gave up and ushered them both into the penthouse suite.
Geet told them both the truth, how Maan had gotten her to pretend to be his girlfriend so he could avoid marrying the girl his Mom had chosen for him, how she needed the money for travelling etc. After she was done, she turned her back to them both, waiting for their punishment. After what seemed like an age and no sound, she turned around to see Sakshi sitting there cooly and Dev sat there with his hand over his face. What he was thinking, Geet thought. 'Are you mad at me?' she said to no one in particular. 'Of course not Di, I know you can never do anything wrong,' Sakshi got up from the bed and hugged Geet. When she finally broke the hug, she said 'I missed you so much. Kyun chor ke chali gayi mujhe?' They hugged again. Dev was still thinking. He didn't know Geet like Sakshi did but he too knew she meant no harm and there was a reason MB hadn't told him about this and what little doubt he had, was cleared by Sakshi's reaction.
Dev got up too, 'I will be mad,' he said slowly. Geet looked scared. Dev couldn't see her like that and put her out of her tension by saying 'if you don't let us help you! I never wanted MB to marry that churail.' 'Who?' Geet said. It was strange, all this time she never knew who the girl was. 'Woh sab choro, abhi tum kahan ja rahi thi?' Sakshi cut her off. 'Woh Maan ne aaj raat ke party mein pehen ne ke liye saree di thi but I don't know how to wear a saree and I have to buy matching shoes too...' Geet said with tears in her eyes. It was all getting too much for her. 'Itni si baat hai?' Sakshi said taking her into her arms 'Main kab kaam aaungi.' Of course, Geet thought. Sakshi loved wearing sarees from a young age and had perfected the art to a T. She could wear just about any type of saree, Bengali, gujarati etc. 'Let's sort you out.' Sakshi said emptying the contents of the bag. 'Mujhe kuch kaam hai,' Dev said and left the room in a hurry.
Twenty five minutes later, Geet was ready and looked at herself in the mirror. She looked so different. The colour looked perfect on her skin and emphasised her curves like no western dress ever had. 'White is MB's favourite colour,' Sakshi said, bringing Geet out of her thoughts. Geet blushed. They sat down on the bed and tried a few different excercises so Geet could move in the saree. They were discussing hair and makeup when they had knocking on the door-two knocks and a rap. It was definitely Dev, Sakshi thought and got the door.
Dev stood at the door with a big tote. He came in and was shocked. 'Kitni achi lag rahi ho Geet. Sakshi you have done a great job,' Dev said. Sakshi blushed, which didn't go unnoticed by Geet. 'Bag mein kya hai,' asked Sakshi. 'Oh, this is for Geet.' He opened the bag and removed a pair of gold sandals that had turquoise and berry jewels on them. Geet put them on and the jewels glistened like crazy when she walked. Geet was in tears while Dev and Sakshi stood there, admiring their work. They were so happy that they hugged, for a little too long. Geet seeing this decided to tease them so cleared her throat. They broke the hug and Geet went to join them and they had another group hug. 'And Cinderella shall go to the ball,' they said in Unison.
Naintara was a little sad she couldn't get dressed in the penthouse suite so decided to get dressed in KM as her house was on the other side of town and she didn't want her hair to get ruined while travelling. She rang the bell several times before Maan's Mom answered the door. 'Naintara, what a pleasant suprise!' Pammi said excitedly. 'Pammi aunty!' she said, taking her in a hug. Pammi invited her in and they started chatting. When they reached the sofa, Naintara said 'no aunty I can't sit. I have to get dressed for tonight's party. I had been to the hotel but unka ventailation kharab hai, some crap like that.. to can I get dressed here?' 'Of course beta, tum humaare liye Annie ke barabar ho. Go get dressed in Annie's room. I'll be upstairs soon to see what you've chosen to impress Maan.' She smirked. Raj, who was sitting on the sofa frowned but breathed a sigh of relief that Naintara wouldn't sit next to him and he wouldn't have to make small talk. The girl intimidated him like anything. He knew her and Maan would be an odd match. Raj wanted a bahu who was down to earth yet could hold her ground but he never voiced his opinion in fear that Maan would called him old fashioned etc.
Naintara got dressed in a black gown and decided to run it past Pammi before she could do her makeup and stuff. This was the event of the year and she couldn't afford to make any mistakes. She went into Pammi's room and did a little twirl. Pammi didn't look impressed. 'Beta its nice, but agar tumhe sach mein Maan ko impress karna hai to tumhe yeh pehen na chahiye,' she said holding up a white saree. 'White? I don't like white Aunty.' 'White is Maan's favourite colour,' Pammi said, knowing it would do the trick. Naintara took the saree quietly and marched back to Annie's room.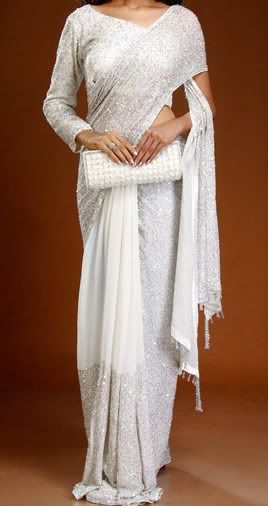 It was evening now and Geet was ready for the party. She looked at herself one last time in the mirror and sighed. She had never looked so pretty all her life and probably never would after this drama was over. She went downstairs to reception where Sahil and Meera were already making their way towards her. She hugged them both while they complemented each other. Pinky would meet them at the party because she had another party to attend before that. They got into the car and soon they were at Khurana Mansion.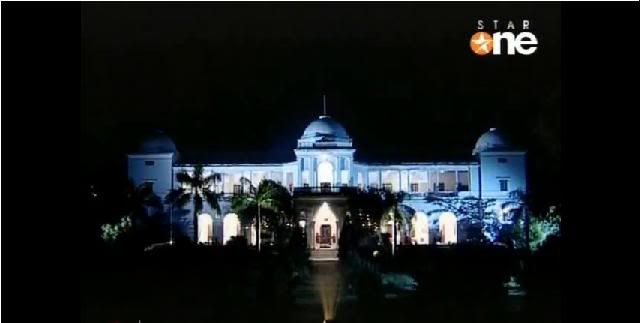 It was beautiful, Geet thought. Not because it was huge but because it was so personal. Every pillar, blade of grass screamed Khuranas. That's how lavish the Mansion was. Geet composed herself and linked her arm into Sahil's and that's how they entered the hall. Sahil in the middle with the two girls on either side of him.
Geet entered the Mansion and looked around. She saw Dev and Sakshi who were busy checking the arrangements and hadn't seen her, the workaholics that they were but no sign of Maan. She looked around for more familiar faces and that's when she saw them. Her smile disappeared and her face looked pale as a sheet. Sahil who had sensed her hands go cold looked at her and then at the people she was looking at, who had also seen her. The woman ignored her like she was dirt while the older bald man looked at Geet with concern. He looked at Sahil too and started walking towards them. Geet was so shocked, she hadn't moved and when he finally reached them, Geet took her arm out of Sahil's crook. 'Hi Geet. How are you honey?' he said with a genuine smile on his face. Geet wasn't going to chicken out now, 'Hello Mr Rathod. I'm good thank you. How about yourself and your wife?' 'You can call me Papa,' he said, unsure of what her reply would be. Sahil just glared him at all this while, not leaving her side. 'I can't do this,' Geet said to Sahil and turned back to leave when she felt a strong hand holding her arm. She knew too well how the hand belonged to 'Where do you think you're going?'
'Woh, woh Maan... Kuch nahi,' she gave up. There was no way she would let Maan know the truth. 'To come on, let's go sonu,' he said holding her arm and pulling her with him. Geet felt conscious while Mr Rathod just glared at them. 'How does she know him and why did he just call her sonu,' he wondered and excused himself to go join Raj.
'Chalo, I want you to meet Dadima first. She's been asking, ever since she found out about you from the hotel people,' he said leading her up the stairs. Geet was feeling head spin so held on to Maan's arm tightly and that's when she remembered something 'By the way Maan, Dev knows the truth.' Maan stopped to look at her. She looked so meek, her lips trembling, sweat beads forming at her temples, Maan wanted to take her in arms but waited for her to finish. 'and Sakshi too,' She said, her eyes going all teary. Maan knew he could trust those two so didn't react much. Geet mistook this for him being mad but all was forgotten when Maan took her in a hug. She held on tighter because of what she'd been through. 'They won't tell anyone. They promised,' she said in a childlike voice. Maan broke the hug and looked at her. He took her face in his hands and said 'it's ok Geet. I trust you.'
That was all she needed to hear and she hugged him again. Their hug was cut short by Dev who needed Maan for something. 'Tum upar jao Geet, it's the first room aur Dadima ke saaath niche aa jana,' Maan said, cursing Dev in his mind. A little late, and the hug could've turned into a kiss. He composed himself and realised this wouldn't be appropriate for a first kiss. 'Maan Singh Khurana's first kiss with Geet at a party? Nah it would have to be more special,' he thought and went with Dev.
Geet stood outside Dadima's room and was unsure what to do. As if her hand had a mind of its own, it knocked on the door softly. 'Come in,' came a voice from inside. Geet took small steps inside and saw the most elegant woman she'd seen. She wore a cream saree, that was simple yet glowed with her. Her hear was up neatly and her posture straight. It took years of her and Geet suddenly felt conscious. 'Geet?' Geet looked up. 'I knew it was you, Maan ne bohot kuch bataya hai aapke bare mein.' Geet bent down to take her blessings but Dadima wouldn't let her. Instead she took Geet in a hug. 'Humaari barson ki tamana poori hui, you are exactly the type of bahu I would want for my Maan.' Geet's was elated but at the same time felt guilty that they were lying to her.
Naintara who was ready now and was walking past Dadima's room stopped on hearing the name Geet. She peeked into the room to see who it was but couldn't see the girl as her back was towards her. She stood outside listening to their conversation and soon Dadima said let's go downstairs. Naintara hurried to the other side of the house and took those stairs down while Geet and Dadima exited down the other stairs.
Maan was checking the drinks with Pammi when Dev ran towards him and nudged him saying 'here comes your girlfriend,' Pammi who noticed Naintara and not Geet thought her saree had done the trick but her smile soon faded when she saw the other girl coming down the stairs. Maan just stared at Geet. The DJ who was testing sounds put a track on which did not suit Geet at all (Character Dheela Hai) so Maan glared at the DJ who instantly fumbled and changed the track to frisky. Maan didn't like that either and made a mental note to dismiss the DJ soon. Maan went over to the two elegant ladies and walked with them to join the rest of the family. Dadima walked ahead to give them some privacy while Geet walked with Maan. 'Aap gussa to nahin hai na, about the Dev/Sakshi thing.' Maan decided to tease her and said 'Let's just tell everyone, shall we?' Geet who understood his teasing tone, decided to play along 'Ook, now where's that Mom of yours?' Maan looked at her in disbelief and when he saw her giggling he laughed too and held her hand. 'Woh baad mein, pehle I want you to meet someone else.' He led her to a woman who stood with their back to them, she had a chic black bob and was clad in a purple sheath dress with black louboutins. 'Misha aunty,' he said. Geet stiffened on hearing that name.
Misha Rathod turned around and looked at Maan with a smile, which soon turned into disgust when she saw Geet. Maan who had failed to notice this introduced Geet as his girlfriend. Pammi who was seeing the interaction from afar decided to join them now. 'Hello,' the woman said and went back to talking to her friends. Geet just stood there with her arms to her side. Maan took her away to where Sahil and co. were standing; drinking vodka like there was no tomorrow. Pammi who had seen it all, joined Misha and said 'Geet, wasn't there a girl by the same name who stalked your Mansion a few years ago.' The woman wrinkled her nose and nodded a yes. 'I hope she isn't the same girl but judging by your reaction, she is,' Pammi said with a triumphant smile. 'She is,' Misha Rathod was now wrinkling her nose and sipping her cocktail furiously. Her husband, Jay who had seen this from afar looked at her with a hurt look. She ignored him.
Naintara waited till Maan had moved away to go join her Mum. 'Did you see her? That was Geet Mom,' she said a little too loudly. 'I know,' Misha said slowly. 'Don't create a scene, go join Maan and make sure Geet doesn't get too close to him. She's just a fling. She doesn't have what Maan wants. Class. Bloody Middle class girl.'
Naintara did as she was told. Maan was standing with Geet, Sahil, his girlfriend, Sakshi and another girl (Pinky) when Dev joined them. 'Wow Geet, badi achi lag rahi ho,' He took out a 500 rupee note and moved his hand with the note around her head seven times. Geet looked at him with a worried expression. 'nazar utar gayi, ab kis zaruratmand ko doon,' (Courtesy GHSP) He put the money into a baffled Maan's hand and they all laughed. Naintara saw them laughing and joined them 'zaruratmand ki baat hai to yahan Geet se zyada zaruratmand koi nahi hai,' Naintara said with a smirk and linked her arms into Dev's. Sakshi, who had seen it all now, she pulled Dev away from Naintara and took him to the other side of the hall.
'I'm leaving,' said Pinky with a disgusted look on her face. She would not have her friend insulted like that. Geet didn't know what to do and tried to calm Pinky down but Pinky kept walking until she was out. Geet stood there looking at Pinky's retreating figure with tears in her eyes. Her past would always haunt her. Soon she felt a hand in her hand. It was Pinkys. 'I won't leave you alone. This time we will face them together.' Geet felt another hand holding her right hand, 'Together.' Sahil said and hugged her tight. Maan wasn't sure what was going on but was glad Geet had so many people that loved her and now she had one more –Him.
Precap: M: Leave Geet!
Geet: Lekin Maan
M: Just go Geet!
so guys here is the Mahaepisode and long update I promised. Was it worth the wait? I hope it was. Also I'd like some comments on this one. I am not someone who asks for comments because I write for my love of writing and not for comments but I started on this at nine in the morning and finished it just now. It took me so many hours to write while it may only take you minutes to read.
Also I want to know what you guys would want more of? I am a new writer and this is my first FF so I don't know what the reader likes so any help would be appreciated.
and lastly, I'm open to questions. I'll be very suprised if you don't have any questions after this update and I for sure will stop writing if you don't
so many things have been revealed to you, especially Geet's.
Mallika.