Originally posted by sejal719

saru come online soon :D
seju... I'm der...
Edited
Chotu's Birthday Wishes...
nahtani88
:
Wishing Stuti Many Many Happy Return's Of The Day
May God Bless You Always
Have An Amazing Year Ahead
Keep On Rocking And Partying
Cheers
RAZ:
Stuti
Wishing a very Happy Birthday...
May you stay forever young.
Wow,only yesterday you were a year younger.Time flies.Enjoy it fast
I am celebrating your Birthday.You should too.
You are not getting older,you are...well you are
Happy Birthday..
Here is a virtual gift from me

.BeautifulSoul.:
I wish you a day
Full of special delights,
Warmhearted feelings
And heartwarming sights.
I wish you a day
That seems made just for you,
With all your wishes
And dreams coming true.
aksharafan:
hey i wish stuts a vry happy bday !! may god bless her n give her a long n healthy life :)
Jyoti21
:
Here is a little gift by me
Arshi_Virman:
Heyya Stuti Sweetie.. I Don't Know u personally .. But here's my message for ya..!
Wishing you an AMAZING birthday full of love and happiness.. May all your dreamz, wishes nd desires come true .. x Hope u have a day full of MASTI nd laughter.. Once again.. Wishing you a MAHA MAHA Amazing birthday... Lot's Of Love... Sadaf.. x
sona_naksh
:
many many happy returns of d day
happy birthday
aapke creations on dis forum can just make any1 go crazy dey r just tooo gud
i m a big fan of dem n really luv dem
u r just superbbb
enjoy d day n ve fun
party hard
may u get all d happiness in d life
wadi..doll
:
Love you Had funn Chatting with you Kulsum ..
Nishi:
Wishing u all d very best on ur special day may god bless u with all d happiness in d world god bless u!
Happy Birth Day Stuti



-Hina-:

Stutz
many many happy returns of the day.
Wee share Birthday, isnt that amaziiing <3 Happy birthday once again :D wish you all the very best in life & may each and every second of your life be filled with happines. What can i say about you, you are the sweeetest girl i ever met. your crush for Hina Khan and me and her sharing name, well, i remember we became really goood friends
hope you got a chance to meeet her one day, and hope she gets to know that she have a crazzzy fan out here who loves her soo much :) awwwh. <3
on your birthday i wish all your wishes, dreams & desires come true <3 you are an amazing person, and you truly deserve the very best :D keeep smiling and keeep lovin your friends <3
okay, i made a birthday sigg for you, even thou i failed and it turned out blah ... i made it with all the LOVE i have for you :) Love youu
Have a BLAST & enjoy your day to the fulllest <3
LOVE from Hina :)
-Preeti-:
Hey Stuti
Wishing You Many Many and Many Happy Returns Of The Day.
I dont remember where we met for the 1st time, May be PR or may be somewhere else. But yes i got to know you better in PR. And its been great interacting with you since then.
Just wanna wish u the best in life and Hope almighty always sends his blessings to you.
Keep Smiling
Preeti
Visha_Dhami:
Dear Stuti,
So many wishes
So many smiles
Too many memories
Too few words
With one big Birthday
Happy Birthday!
Smiles and laughter, joy and cheer
New happiness that stays throughout the year
Hope your birthday brings all these and more
Filling life with surprise and joys galore!
And here is a small gift from me
strawberryrashu:

Stu wish u a very happy bday dear
hope u get all love and success in life
It was nice to have a frnd like u
Rest wishes on bday thread
-Barun-:
Happie Happie B'day Stuti!
Have a Blast. Wishing You an Awesome Year Ahead.One more year and you're 18...
May All Your Dreams and Wishes Come true!
We Became Close In Such a Short Time...
You're the best mom anyone could have!
Once Again,Happy Birthday Spam'O!...
Lub
Viz!
Ammu4u:


My heartiest wishes to you on your Birthday. Have a successful year filled with success and glory. Enjoy your day and the life ahead.



I hope you had a day filled with laughter, fun and frolic because a special person like you deserves the best on your birthday! Happy Birthday!
GOD BLESS U...

Asawari_Naksh: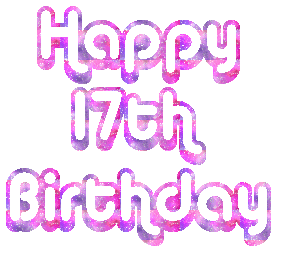 Hey Stuti, no more my sweet sixteen as you turn sweet seventeen...
On your special day, I wish you all that you desire. May God bless you with love and care. Enjoy every moment, every day of your life.
Hope your birthday is totally cool, really funtastic, wonderful, exciting, majorly awesome, rocking and HAPPY.
Have lot of feasting with yummy cake and chocolates...
Don't worry about diet for a day...
Once again wishing you...Many Many Happy Returns Of The Day...
sush00naksh:
hai chotu happy b'day dear.u r so sweet .u always help me .u solve my all query.kitne sawal me tujhe pm karti hu
.teri or saru ke relationship ko kisi ki nazar na lage.be happy both of u
More than lots of money, luxuries, materialistic happiness and exciting glamour, I would like to wish you health, peace and stability in your life. I wish to see you truly happy dear friend. Happy Birthday.
[YOUTUBE]http://www.youtube.com/watch?v=osKLrBxqkuA&feature=related[/YOUTUBE]




hopper_ocean:
Happy Birthday stuz dear




hehehe me no good in doing siggy but still
as i've promised before
one day ok vaa

Will never forget how we meet

the jab we meet

thru the games and we just randomly started to pm
for the clues
do you still remember it? the first pm

and i am still learning hindi

Niway, have a blast birthday
all the best to you and eat extra piece of cake on our behalf

love you lots sweetie
ratna

-Predator-:
Baar baar ye din aaye.
baar baar ye dil gaaye,
Tum jiyo hazaaron saal, yehi dua hai meri,
~
Happy Birthday to You
~
May this day fill your life with lots of love and happiness.
Don't eat too much cake, for you will get moti and no boy will make you his boti :P
You do know that I don't know how to make sigs :( but I tried tere liye ;) it really sucks, but don't laugh!
Have a great day and a greater year to come meri maa! <3
Lots of love
Sonia
CutiepieRani:
Dear Stuti,
My co-crazy-Shahrukh-fanatic!
Waise he is only mine and I don't share, but today I'll be nice.
He is both of ours. I'll be Rani, you can be Kajol.
All the girls can be jealous.
Happy birthday my jaanu. I hope you have an amazing birthday with loads of surprises and fun. You deserve the best. I'm so glad we've gotten the chance to become friends through IF. You honestly feel like someone I've known my whole life.
You're like my choti si pyari si di. Me = Karisma. You = Kareena.
We're so cute. Haye.
So have so much fun today!!! I'm sorry I don't have any special birthday siggies or anything for me. I have zero talent when it comes to making sigs.
But its the wishes and thoughts that count now right? Hehe. Have fun! Go crazy. And Party hard. I love youuu! <3
-Cutiepie Rani-
rasmi24:
Many years ago on this day, God decided to send an angel to earth. The angel was meant to touch lives and that happened! On your Birthday today, I want to give you bags and bags of hugs and kisses and wishes that all your dreams should come true. Wishing you a very Happy Birthday and a super year ahead.


On your Birthday today, give other people happiness, and you will get the double of it, give other people warmth and you will get the double of it, give other people hope and you will get the double of it. May you have a content, satisfied, peaceful life and a superb Birthday. Your life is like a treasure hunt. You're reached less than halfway and you still have many treasures waiting for you! Wishing you a very Happy Birthday.
As you age, you turn into a fine wine
On that note, let's sing and dine
To celebrate, cheer loud and say
That today is your Happy Birthday.
On this special day of yours, make a promise to me that you will always remain young at heart, have a fresh set of perspectives and will never cease to learn new things. Have a glorious Birthday.
GIFTS
SOME CREATIONS
preetha_6:
Cos today is your day,
its an opportunity for u to know that
u are special and special things are for u today,
i wish u all the best.
Happy birth day. Love u!
May your birthday be filled with sunshine and smiles, laughter, love, and cheer.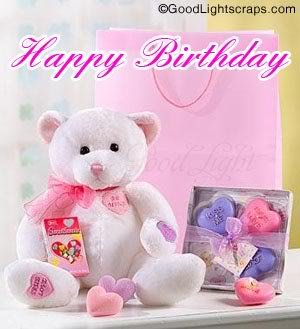 Simi.sweet:
my bday wish for stuti



Tum jiyo hazaaron saal hain bas yahii hain aarazu
har pal ho tumhara khas bas yahi hain tamanna
khush raho humesha,humesha hi hassana
zindagi ka har pal ho suhana
aaj hain tumhare janam din iss din ko khoob manana


HAPPY BIRTHDAY!!

god bless u! have a great day,life! keep smiling...
my gifts for u
this cake for u!
the cute tediies r here for the party
and here is anthr gift i made
ENJOY!!! have fun dear keep rocking !!
Yuvika: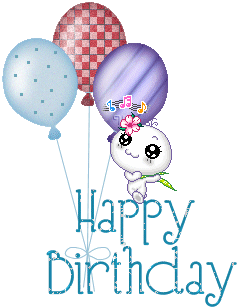 Well well well, look who's the birthday girl??
Our very own spamming aligator
(*couldnt help but call u that*)
I remember the time i called u that in a PM and u went crying to shareen
... oh stuti ur such a big cry baby...see ur even crying now...

Ok miss cry baby ab chup kar...gosh it is hard 2 get u to quieten down, be it wen ur crying or ur non-stop spamming in CC threads...even tho Radha Di opened a Chat Club u still spam in other threads...
not to forget how u came strolling into my Munni CC too despite it being onli available to Team Members
... DHOKEBAAZ!
lagta hai we hav 2 put a board outside every non chatting thread: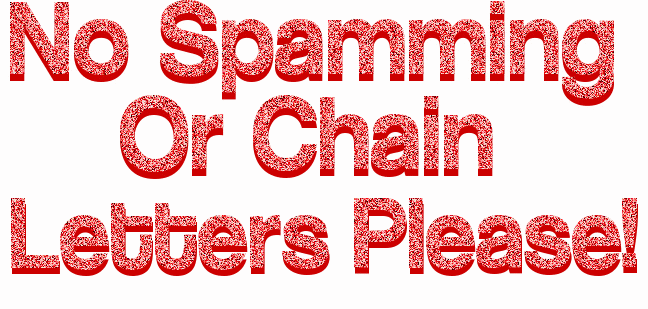 O Stuti i could go on with myself wen it comes 2 talking abt u... but the best way 2 describe u is:
Stuti is the kind of person who laughs at a joke 3 times:
once when its been told
a 2nd time when someone explains it to her
&&
five minutes later when she
actually
gets it!
(Stuti starts to cry again
)...
acha acha will stop my teasing now... afterall its
ur
day today!
So here's wishing u a very very happy birthday!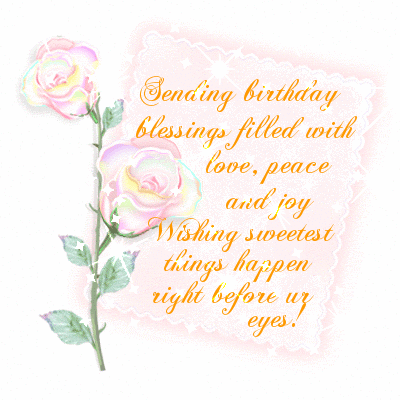 Lots of Love From
Yuvika
sanw (Sandhya di):


STUTI
Have a great day
Luv,
Sandhya


Sameera_Naksh:

Happy Birthday Stuti
B'day Wishes
"May this Birthday teach you that failure, depression, rejection, sorrow, hurt and pain are words that you should erase from the dictionary of your life. Wishing you a very Happy Birthday."
B'day Cake
B'day Gift
curledup:
STUTINESS! MERI JAAN! MERI GULAB JAMUN! someone is getting old eh?
well well with al due time, you're celebrating your 17th this year! Mashallah SUBHANALLAH! larki jawaan ho gayi hai lets get her married!
joke tha yaar!
acha H A P P Y B I R T H D A Ymeri jalebi! also happy new year! wanna know why? because technically you were born on this day so every year when this day comes you are technically celebrating a new year!
meri theory mast hai!
acha today I don't come with gifts because I'm a cheap skate!
but loads of jaapis! yeh lei
Apoorsham_Ilma:
There are some underage people who needs to be chased out of the Forum... They involve in all adult conversations, they write romantic FFs, they make cheesy cheesy creations etc.. but still they are one of the nicest, sweetest and extremely understanding underage person in the Forum.. Their romantic FFs are way too awesome... their creations.. I call her the 'mother of all creatives', they just make you faint.. its because of these reasons you are allowed to have all the fun you are having for one more year (until you turn 18) without adult supervision!!
Happiest Birthday Daadi!!
Hope you have an awesome day and an awesome year ahead with God's blessings! May all your dreams, including your wildest ones come true!! Continue to be the amazing person you are with always a smile on your face...
I might be older than you.. I legally have permission to talk what Divi always talks about
and I might be getting married way before you.. but I am not an expert when it comes to siggies.. But I still made one for you...
.
..
...
Keep smiling always and Keep rocking!!

Loads of Love

~ Ilma ~




princess163:

This coolbie is a crazy bee,
Always Naksh n Arhi ke khayalo me khoyi,
But this crazy creative is loved by everyone
For being the sweet and bubbly one,
As on your very spl day,
Loads of love and best wishes i send your way,
a fairy reaches to brighten your day,
And to wish you a very happy bday:-)
p.s.-stutz,i was tempted to fit the so called dare line-"i was an inso..." but resisted! Thank me:-P
love
Swati





Edited by saru.g - 14 May 2012 at 11:26pm