,
Feel the essence and worth of true friendship with these golden Friendship Quotes. Coming straight from the heart of some of the most celebrated writes, personalities and loyal friends, these soft and sentimental lines on friends and friendship will make you think more fondly about your friends.
"Don't walk in front of me, I may not follow.
Don't walk behind me, I may not lead.
Walk beside me and be my friend."
[IMG]http://i651.photobucket.com/albums/uu240/srishti_93/38329_1337158438291_1511032812_30830091_4901583_n.jpg" />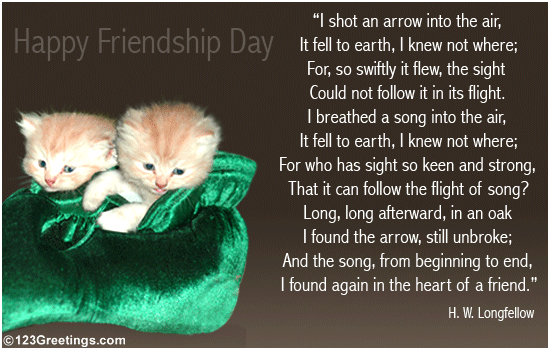 LOve u
Salina