Welcome To The 1st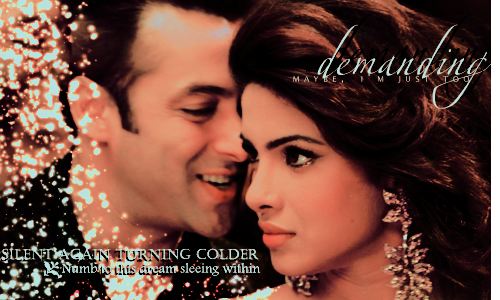 Credit Goes To The Orignal Siggy Maker
*********************************
Salman Khan On Priyanka Chopra
She is a great actress, with great talent.
I have worked with her and has seen her recent films. From day one of her career she knows
what she has to do. And today she has achieved it. She not only looks good she works hard to.
And that's what makes a good actress.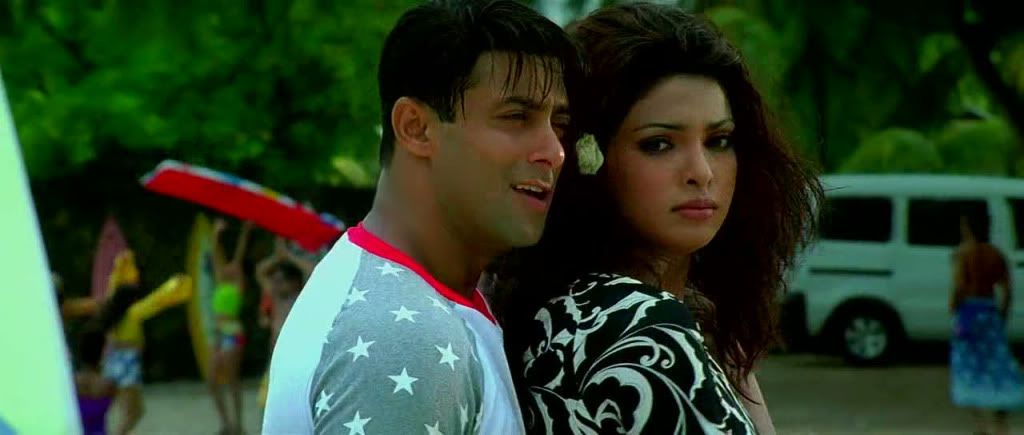 ********************************
Priyanka Chopra On Salman Khan
'He was most helpful since I was very new when we started work on the film.
Initially, I was a little distant but being a romantic film topped with large doses of comedy, it was
important for us to build a rapport. Salman went out of his way to break the ice & we became
very cordial. In person he is very different from the image that is portrayed of him and what
I learnt about him in this short span, is that he is highly misunderstood'
Could you tell us three things about Salman Khan ?
He's misunderstood, intelligent and a good actor.

************************************
Salman Khan Priyanka Chopra has done 3 movies together
Mujhse Shaadi Karogi - Sameer Malhotra & Rani Singh

Salaam-e-ishq - Rahul & Kamini/Kamna

God Tussi Great Ho - Arun Pajapati & Alia Kapoor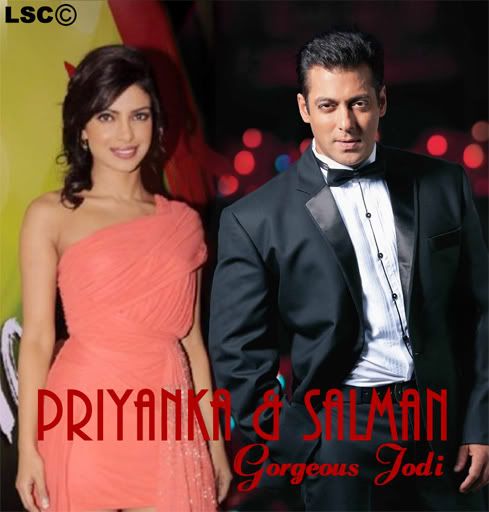 Edited by Sallufanno1 - 09 August 2011 at 4:17am