Welcome Friends

It's the 31st of July, and the theme of the month was...




Re-B
ir
th

We had a reason for why this theme was chosen . After much research we found that this amazing team was
formed in July 2006
. Now the ones with a
brain
might have started thinking why its 'rebirth' and not 'birth'. Right genius people? But the ones with
kidneys
might have understood it by now that crazy creatives no longer consists of the older CCs, as new members have filled in, and hences the theme, rebirth.

How many of You know about the originals of crazy creatives?The first amazing ones?


Even after being so amazing just like *coughs* us,only a few know them unlike *coughs* famous us.


Now you will know all of them who made a huge impact on CC.


Tanu
: PARIII
Pari
: *yawns* y are you waking me up while i was having a amazing dream of preity zinta
I know now y others call you dodo
Tanu
: you indirectly called me dodo
u preity zinta ke iklauti fan .I am offended
Pari
: who cares i am angel , pari I can call u anything i want
Did you know i was a coolbie even before you became one lala .

Tanu
: But i am the best coolbie
ha shush you are not angel
Pari: First you wake me up . Now u piss me off . I am going back to sleep *sticks tongue out*
Tanu: PARI MY PYARI PARI
dont sleep puleesss
bcos i am so nice and sweet and you know amazing you must help me
Pari: Fine bcos i am more nicer and sweeter and you know more amazing i will just help
Tanu: so lets start
Pari: But you will get me a whole bunch of chocolates . FINE?
Tanu : fine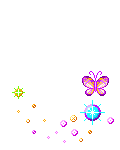 Continued Below



Edited by daffodils.dudu - 29 July 2011 at 2:30pm