Salman Khan donates blood at a camp in Pune
Pune: Bollywood actor Salman Khan today (Thursday, July 21,2011) donated blood at a camp organised by a city NCP leader to mark the birthday of Maharashtra deputy chief minister, Ajit Pawar, and also to facilitate blood supply for the victims of Mumbai blasts.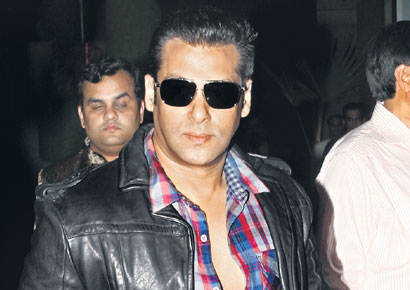 Hundreds of fans were seen jostling and craning necks to have a glimpse of the actor when he arrived at the camp at Sambhaji Park. Organisers said about 7,000 people donated blood.
Hailing the cause, the actor said, "Blood has no religion," and it is the most precious gift a human being can give.
Anil Bhosale, the NCP leader, said every donor was given a pen-drive as an "encouragement".
Meanwhile, Ajit Pawar has said that he is against celebrating birthday, but the party activists were keen on the event, as it would benefit the society.
Link
http://www.dnaindia.com/mumbai/report_salman-khan-donates-blood-at-a-camp-in-pune_1568032


Edited by Salmanayesha - 22 July 2011 at 1:37am