hey friends!!WELCOME to


let me introduce myself..
im hafsah, 18yrs old from islamabad, pakistan.
wese aap mein se kuch log mujhe jante honge mere late update karne ki waja se..
bas kabhi gharur nahi kia
ok.. es se pehle k main koi lambi speech shuru kar doon.. i tell u k main kya kya bana sakti hoon..
here i can make:
1) animated and non-animated siggies
2) icons
my copyright:
(c)hafsah
or
(c)coolio-creations
here u can make requests n can also give suggestions..
here are the rules for requests:(n u have 2 follow them very strictly, understand??
)
RULES FOR REQUESTS:
1) u have 2 provide me good quality pics
2) dont say my work as ur own work
3) also provide me the text which u want me to write on the siggie/icon
i think that these r enough, baad mein koi yaad aya to phir likh doongi
here are some examples of my work:
feel free 2 use them

siggies:
1) sanaya irani



2) gurti



3) mayur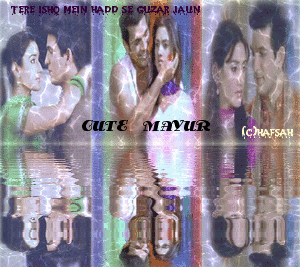 here r some icons:
1) drashti



2)selena

i hope that u all will like my work..

plz do press the like button and also do comment..
thanks,
hafsah




Edited by dollie16 - 21 July 2011 at 9:29am