I sure love reading..it gives me alot of pleasure imagning all the Scenarios..there are way too many favourites but If I really have to go for one book then it will be
Title Of Book/Novel: Wuthering heights
Author: Emily Bronte
Rating(Out Of 10): 9 out of 10
Why is it Your Favorite Book: I have way too many reasons for picking this book,the first and for most Heathcliff i am in love with this man and his way of things.Then there is catherine and heathcliff 's complex love story.In the book you actually realized how ego can destroy your life.They both did things on impulse and did end up regretting.The childhood phase is the best about the book and the way they both grew up with all the differences in the society.The book covers all the timeline of heathcliff's life right from childhood to young impulsive man and then the mature heathcliff.By the end the came across the mistakes and did not repeat them again.Beautifully described with all the details,I enjoyed the book to core.
Favorite Character, and Why:Heathcliff for all the reasons the orphan gypsy boy who fall in love and want to give in eveything.The youngman who actually changed his appearance and way of life.Then there is bitter heathcliff he cannot be ignored you hate him but you can not stop yourself from loving him also.
If I Can Change One Thing In This Book It Can Be : I personally would not want to change anything in this novel,If any of the details or characterizations got changed then the impact would be lost.For making it perfect i would not want it to lose the impact.
Would You Recommend it to a Friend: Yes any day,infact i always praise this book.
Picture Of The Book (Optional):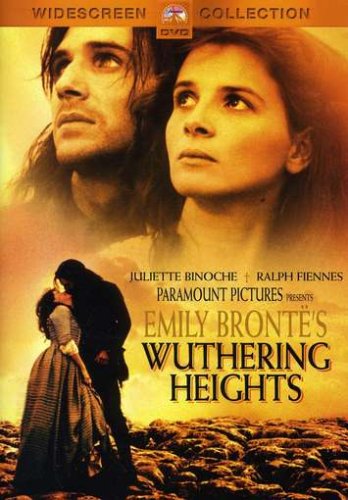 Edited by ansah - 14 August 2011 at 12:53am