to all ksgianz u all know that on a unfortunate night of
29 oct 2010 our HERO

left us but with the promise of coming back soon to entertain us and we believed HIM...ya i know we ksgianz are innocent like that only
then we waited...we waited...we waited...we waited...and hundred times more waited(only we know how much we waited
)

one one pal was like a janam for us..ok back from senti mod
then one day ya it was day not night
on 7 MAY 2011
WE GOT HIM BACK on screen!
we got his promo for PERFECT COUPLE for CHANNEL V
and this was end of our endless waiting and we all started doing
DHINCHAK DHINCHAK DHINCHAK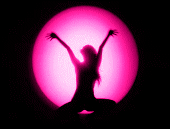 i know many of us literally sang
mera piya ghar aya o ram jii
(not jdj vala ram
)
so i short purpose of my bak bak is that
HE IS BACK
HIS CHARM IS BACK
HIS DIMPLES ARE BACK
HIS SMILE IS BACK
HIS PERSONA IS BACK
HIS PERFECT ATTITUDE IS BACK
HIS SHARARAT IS BACK
HIS WINK IS BACK
HIS TATTOOS ARE BACK
so u got me naa...i mean everything and when i say everything only ksgians know what mean everything

so its a CELEBRATION TIME for all KSGianz
geo hanso muskarao
kia pta kal show ho na ho
dont kill me for this...i was just suggesting to enjoy this show fully for him only of course btw some couples are also participating in the show i have heard
but who is interested




KSG's New Pics!! - Credits to Real Uploader n Ofcourse KSG!!




KSG...for giving us our LIFE back
WE LOVE U DIL SE NOT OFFICIALLY



Edited by AAKDD-fanclub - 07 August 2011 at 5:29am