First of all congratulations for new thread, hope u make many more threads...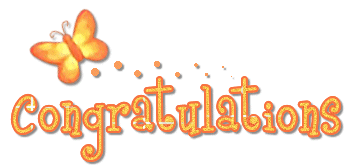 Again I apologise for commenting sooo late, u know the reason, I dont want to repeat here same, ok I ll stop my bak bak lets go back to ur updates now
I just caught up with all your updates that I had missed...simply mind-blowing...
The actions, postures ,emotions and thoughts of the characters...you write it down in the best way.
I just loved your choice of words, and the way you describe the emotional scenes ..
Part 21
Wts bothering ridhima?????????????????
That kissing scene seems soo real, I thouht armaan toh tappad kanevala hai
, but he is imagining that
"thanks god for making this day so special" he said sarcastically.
that was hilarious *lol*
Kya sonu hamesha armaan ko hospital mai addmit kardethi ho kisi na kisi karan, ab aur kithne dusman hai armaan ke
Ye aahuja bi na...
Hospitals r 2nd home to armaan, sahi lika hai tumne
Ridhima taking care of armaan thats unuaal thing
Part 22
Kya yar sonu tune Sid ko AR ke beech haddi bana diya, koyi aur nahi mila kay
Sid is sweet Chap in DMG, its strange to read that armaan & sid hates eachother here.
So sid the one from riddimas past, I am very confused nw...In begining riddima use to speak with smone in ph right, hw cm is this break up nw???????????????
By reading that i thought ridhima is still involved with smone
Sid left ridhima on their wedding day...
Armaan is not only in love with riddima but he is obsessed with her
Sanjay gave very good surprise to Armaan
Part 23
Father-son scene was really sweet
Aft new entry-sapna...so manny things were cleared
OH god Armaan proposes ridz in front of everyone...
Poor ridhima no one asked her wt she wants, Glad sapna is their with her to share her miseries.
Dont u think so its really unfair for ridhima to marry him against her wish?????????????????????
Its really sweet of armaan to leave notes or bringing roses to ridhima even after facing rejection
Part 24
Damn sid, aft wt all happened he still ve guts to face ridhima
If i was in her place I never go & meet that idiot(feel bad to write wrongs things abt him,but cant help)
So atlast AR got engaged, AR scenes were too good
Abi bi kitne raaz kolna baki hai?????????????
Ek kiss keliye itna hangama, socho agar armaan us din sach mai kiss kar detha toh ridhima uska kya hal banathi
Thank u soo much for being soo patient & PMing all parts to me. Nw i ve to go, Aft reading i ll comment on rest