nd Celebration

Faraan i know i m late in commenting in Fc nd i m really sorry 4 that


congratulations
4 another new FC 2 celebrate
the wonderful Togetherness of
our Sweetheart Shwetatiwari
Our Fanclub is making progress by leaps nd bounds

coz shwetianz bohat Tez bhaag rahe hain so Fanclubs to success Full hon ge hi

FC success is by virtue of hard work swetianz.
..lets party

lets dance
Awww cheers 4 all those
lovely Shwetianz

who made this fc rocking
nd iwish hum shweta ke
hazaaron Fcs isi tara succesfull
karte rahain
Faraan the front page of the FC is so beautiful
nd well made
love the siggies u post 4 each seperate sectionnd
but tum ne shweta nd karan ki new siggie add kyun nahi ki ??
the shweta messages r already very sweet
Everything is so Gorgeous,

lovely Fc Banner

nd I am really happy 2 see ur great work Faraan
after a looog time
maine tmhara work dekha
i thnik ur mental faculties helped ur a lot
in ur IF life career
Tum kaise kehte ho tum ko kuch nahi ata

phir maine kahan se ye sab seekha lol..??

Of CourseTum se ...
hahaha
coz u lavished favours on me nd i thnku 4m the core of my heart
nd am sure
ur Shweta deewangi will go a long way in making ur IF life successfully
nd ye dancing smilye bi yahi keh rahi he ..hahaha
we all waiting Shweta in new show (shcok)
hope we get some great news soon
Shweta nd Shwetianz Rockkk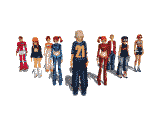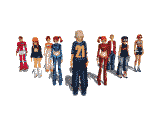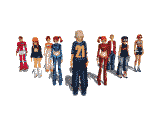 Faraan hope u like my comenting style
coz maine kai saal baad koi Fc
comment kiya he but i did 4 the best
may be mai gud commenting karna bhool gai hun
hope u like my smilyes also coz this thing is in great demand na haha
nd maine IF ki koi smilye use nahi ki lol
Ufff


Edited by ZarYab.....Khan - 18 July 2011 at 3:36am