MahaPurush of the week


Last week was a twist. I was selected and made the Mahapurush of the week. But today, I am back to my task and guess what? You will get my brunt, those who are left!
The first one up is a bindaas kudi.
She is me in so many ways and yet she is different.
We fight like crazy but she makes it fun when we make up.
A true and true Yasharan and Shanak fan! But more so she is a Karan deewani.
She is not scared to speak her mind, like a punjabi patakha she is always sharp with her words.
She leaves me baffled at times and my intelligence is like a size of pea in front of her.
Lately she is more often quiet than talkative but she is what she is.
She took revenge on me but now it is her turn!
Let's grill her before she runs away!
She is...*drum roll*

Shili

Name:
IF name:
Age:
Date of Birth:
IF age:
Major/Career:
Hometown (Current and where are you from):
How did I get started with India Forums:
Why am I hooked to RBO(Yasharan and Shanak)...:
Why do I like Shanak and Yasharan:
My hobbies and a little about me:
What I like best @ IF:
What I would like to see more @IF:

What do I dream about when I sleep:

Favorite Food(other than Indian)

Favorite Color:

Favorite Movie (choose one):

One random fact about me:
------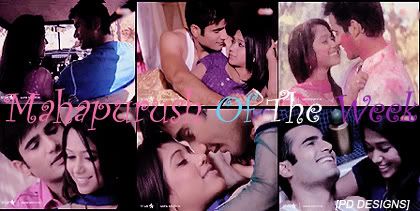 Come on everyone time to grill Shili.. lets show her some fun!!!
Now it is your turn to grill bake and fry her..
------
Credits: Pooja for the RBO MOTW siggie..
------


Edited by rooj-i - 22 June 2011 at 3:25pm