All become emotional.Yashodhara Dadi, having become too emotional, says, arre, now stop this crying, rulaaoge kya mujhe? ( will you make me cry or what ? ) Dadasaheb says, with a twinkle, that if anyone brings tears to my dear wife's eyes, i will punish him.All laugh in mischief.Lalji Kaka, naughtily says, oh ! stop crying, otherwise if there is no water for 2 days, Nandu will wash all the clothes with your tears
All stop crying.Aditya says, now before a flood starts in Shimla with our load of tears, we should play some game; right Yash ? Yash says yes.Yash, Aditya and Viren,leave for bringing some game, for all of them.
Nivi goes to her room.Dadasaheb says that in Nivi I see the image of Narayan, Nivi's grandfather.Nayantara Dadi says that yes I too see in Nivi, her grandfather's image and their mannerisms.Meanwhile Nivi puts Dwita in her cradle, and says all sorts of pampering things to her.Then she says that you will always be eligible first to receive my love, my dear child.
The trio of Viren, Yash and Aditya returns with the 'equipment' needed for the game.All sit in a circle in the hall.A small circular pot, with a large opening, made of glass, is kept with a heap of chits in it, in the center.The rules of the game are explained.Music will be played, during which all the members should pass the pot, between them.When the music stops playing, the member who has the pot, must pull a chit out of the pot; and tell a funny thing about the person named in the chit.The music is played.First the pot stops in Chanchal's hands.She pulls out a chit, and in it is Jawahar's name.Viren says,Maa, i have heard that when Dad proposed to you by saying a shayari.So please tell us that shayari.Chanchal blushes, and then slowly says the shayari.All remain silent for a moment, and then explode into whoops of laughter.
: : Part 4 : :
Music again starts.This time the pot lands in Nivi's hands.She removes one chit out, and then sees that it is the name of Sid.She then tells them all, that when they were small, Sid used to tease her about her two long plaits.Nivi asks Viren, do u remember? Viren replies yeah, I remember, I also used to be afraid of Siddharth then.Sid and Viren smile.Sid is the pot- holder this time.He opens the chit, and in it is Viren's name.He says, what can I say about him.He is the most loving person.I love you Viren, whereupon Viren, says ME TOO, Bhai.Both of them smile warmly.
Music starts, but Viren stops it in the middle.Viren, wittily says, when Dwita grows up, if she will ask how did Chachu propose to her Chachi, what will I answer? I, haVE not proposed to Nivi, properly till now.Looking lovingly at Nivi, he asks can I ?Nivi nods her head.Viren dressed in a black suit, looks very handsome and attractive.He stands in front of Nivi, and then proposes to her,' I love you
Nivi ! Kya aap saat janmoh tak , iss naacheez ke saath rahengi ? ( will you live with this poor servant of yours for the next seven births ? ) and looks on romantically
Nivi, blushing like a red daffodil, says yes; and runs upstairs, saying thhat she is going to fetch Dwita, while everyone laugh.
Yash fixes a camera, and sets it to auto mode.All the family members pose for a happy, lovely family picture.The camera clicks, and the photo is shown.
THE END OF THE STORY OF NIVEDITA AND VIREN.
THE SAGA CALLED CCBM ENDS.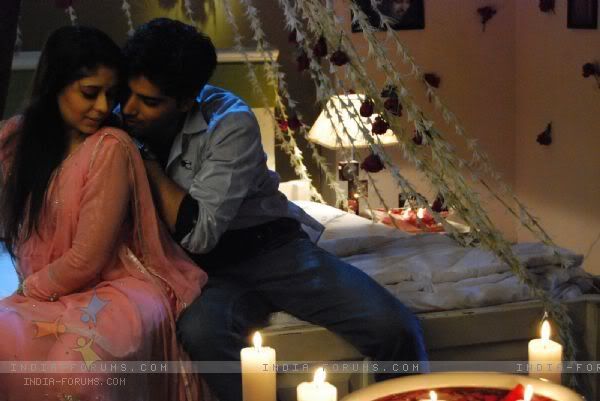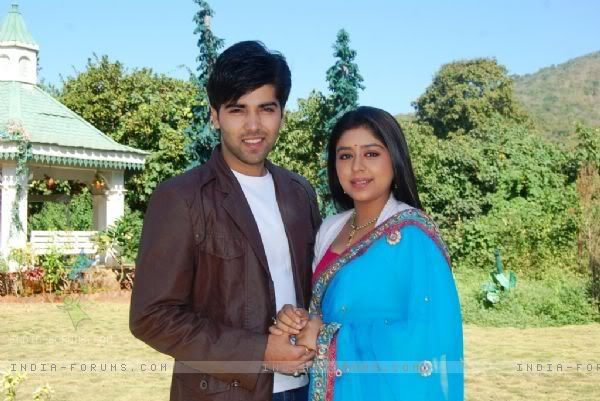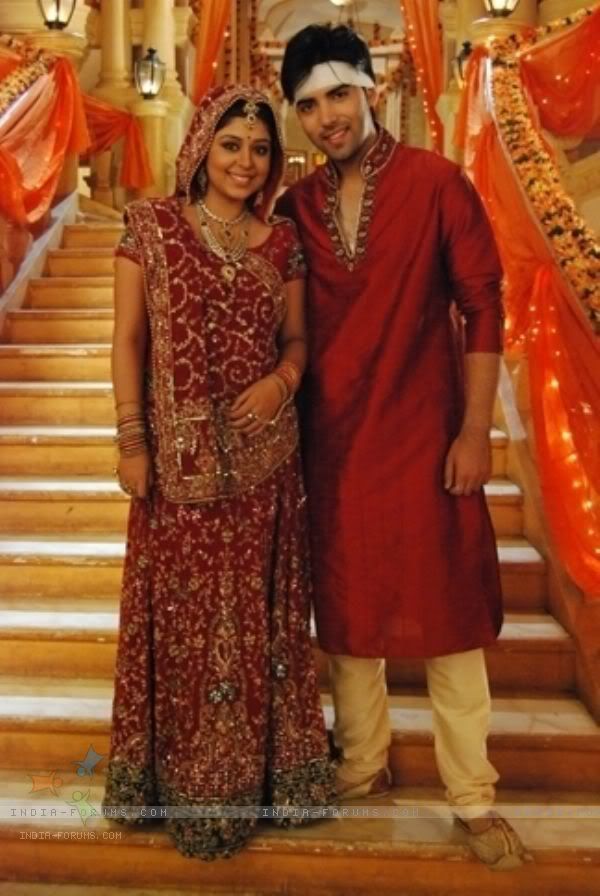 ON the behalf of all fans of CCBM, and all members and moderators of CCBM Forum, I wish all the cast of CCBM, a better future, and may they all be blessed with peace, happiness and prosperity ! May they all get good and better roles future, and may they prosper, God Willing !
[ THIS IS A MEMBERS ONLY POST ]
The Author of this post has restrained this content to be viewed by Members only.
PLEASE DO NOT COPY UPDATES FROM IF TO OTHER SITES.THIS UPDATE IS STRICTLY MEANT FOR MEMBERS ONLY.
Any case of copying of updates to other sites will result in preventive action by the Moderators and the Administrator Group of India-Forums.
Press the like button if u like my post
And do post your comments and thoughts