MahaPurush of the week


So we changed this all over..
Rooj is out shopping..
we are all here guessing..
and stressing..
who the next MOTW is ..
and Rooj is still gayab..
so what happens next..
Well we vela people decide..
humm.. Rooj can't go shopping and have
fun when we are all stressing and guessing..
so we played our own game..
and needed another person of fame..
so who comes in our BRAIN...
ROOOJJJ..
Come one ... Come all..
Rooj is the MOTW..
This is a surprise..
so let her get a prize..
*goes to fit a tiara on Rooj*
This week is yours Rooj..
Have fun getting grilled
baked.. stired and fried!!!
Muuahh love you loads..
Thanks for all that you do on the forum..
Really appreciate it and it is so fun to have you around here.. Muuahhh!!

Rooj

Name:
IF name:
Age:
Date of Birth:
IF age:
Major/Career:
Hometown (Current and where are you from):
How did I get started with India Forums:
Why am I hooked to RBO(Yasharan and Shanak)...:
Why do I like Shanak and Yasharan:
My hobbies and a little about me:
What I like best @ IF:
What I would like to see more @IF:

What do I dream about when I sleep:

Favorite Food(other than Indian)

Favorite Color:

Favorite Movie (choose one):

One random fact about me:
------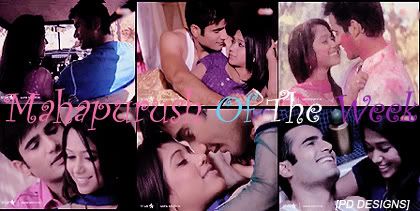 Come on everyone time to grill Rooj.. lets show her some fun!!!
Now it is your turn to grill bake and fry her..
------
Credits: Pooja for the RBO MOTW siggie..
------


Edited by -Veena- - 15 June 2011 at 9:47pm