We fell down again.Last week the Chaska meter ranking was not updated .We were at 12 last week. and at 10 the week previous to the last week.This week we are at the same i.e at 12.We have to work very hard to make into the top ten again.All the members please add CB2 to your forum lists.Participate in the discussions and press the
Like
button for the written updates.
Also do visit Avina's profile whenever you log in to IF and comment there twice a day.Comment on all the articles relating CB2,Avinash and Rubina.Comment on the videos tagging them.
we need to increase # of fans, # of views and # of comments both for Avi and Rubi
The complete ranking system is explained here.
Some steps to increase ranking
1)hit the like button a MILLION of TIMES but we need to have many posts and discuss on the forums ... since that is a part of how the ratings are counted
2)ALSO when someone makes a post ... make sure that at least one person has commented on that post.
3)
Click CM as many times as u can...
4)comment on all articles equally ...not less or more
5)comment on actor profiles equally...not less or more
6)Lastly make more discussion topics in the forum ..that counts...
7)spread the buzz of the show on FB...That also counts
8)

Other important point...Chaskameter is also decided on how many members visit that forum ...the IDs visiting a forum...




9)

Another important thing is

when you go on the IF...go on the home page and then to CB..that helps in the ranking too...that it is popular show...better not to go to any other show...as they get hits too...




Those who have FB account and Avina lovers plz join their fan pages on FB.

Rubina :

Avinash:




Also join the discussion group of Choti Bahu.




Also comment on the official website of ZEE TV.You can comment using your FB id




Comment on the wall of the official FB page of ZEE TV and demand their to promote CB




Please use the Google +1 widget on avina's profiles and on this forum! also like the page in fB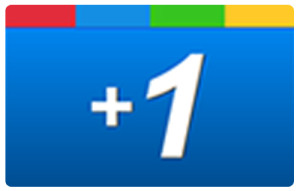 above is what the button looks like!
Also like this link through FB


Edited by -pratyasha- - 05 March 2012 at 2:31am