Varsha

Congooo Varsha.. Have a great week and a blast..

Bring your Dadigir here!... Stop being a hitler for a day and leave the comments alone!!!
Lovez dear!!
Name:
IF name:
Age:
Date of Birth:
IF age:
Major/Career:
Hometown (Current and where are you from):
How did I get started with India Forums:
Why am I hooked to RBO(Yasharan and Shanak)...:
Why do I like Shanak and Yasharan:
My hobbies and a little about me:
What I like best @ IF:
What I would like to see more @IF:

What do I dream about when I sleep:

Favorite Food(other than Indian)

Favorite Color:

Favorite Movie (choose one):

One random fact about me:
------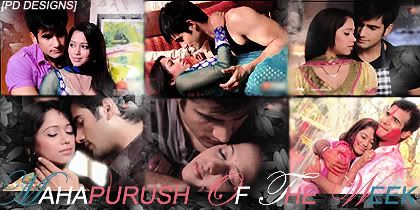 Come on everyone time to grill Varsha.. lets show her some fun!!!
Now it is your turn to grill bake and fry her..
------
Credits: Pooja for the RBO MOTW siggie..
------