Hi there, am back with to treat you all with my poem. For those of you who know me expect me to post more such poems and musings and odes about this new pair. For all others,am Maris a poet and writer( still cant be called that as I have a long way to go) trying to impress and leave an imprint in this IF.

This one was already written by me days ago and posted at BHPH forum, but just thought I will post it here too for all your benefit. If you like this and deem it fit and worthy of any merit please leave your valuable comments. Thanz.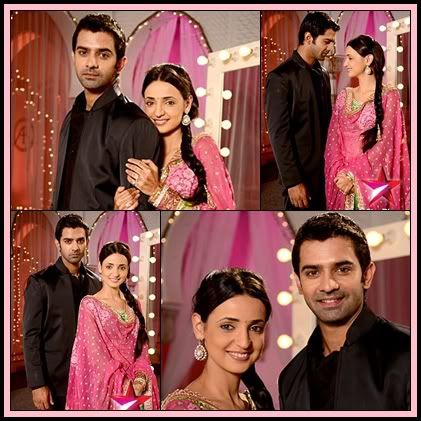 Is pyar ko kya naam dun?
Jo bhi ho, jodi bahut achi hai.
Ummed hai ki yeh dono hame entertain karega.
Surili akhiyon wali, pyarisi surat hai aap ki.
Kushi, aap ki kushi ke liye dua karungi mein.
Oye sohneyo,Arnav! sundhar roop hai thera.
Hamesha ladkiyon ko phasa detha hai.
Dekhthe rahiye in dono ko,
Jaldhi hamare dil mein rehne wale hain.
Kyon ki hum sab har rozh kehethe rahen,
Is pyar ko kya naam dun?????
Sig courtesy :Sunaina