~~~~~~~~IPKKND- first ever chit chat club/corner~~~~~~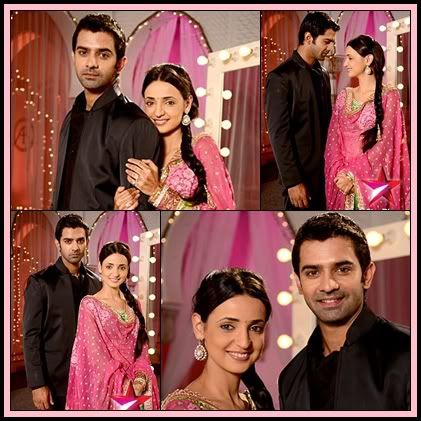 sig courtesey-Sunaina
Welcome all to the first ever chit chat club or corner,whatever way you call it its CCC!!! ( Jahn i stole this post from right under your nose
)
We all join together to create and make this forum successful... In that process we start getting to know each other and invariably end up chatting...Its a free world, with no boundaries for people like us, who gather to voice our views, opinions, comments and all and everything under the sun...Divided we may be, by oceans and land mass, nationality and race, but united we are in forging a bond of friensdhip with unknown faces and unknown minds...
You can write anything here,chat anything under the sun or in this universe,be it IPKKND or non IPKKND related...Just sit back type furiously to chat and enjoy...
1. No abusing or using any kind of profanity. This includes not abusing any actors, celebrities or forum member.
2. If you are using Quote upon Quote in your discussion, the post becomes too long and difficult to navigate.
Helpful tip - You could use "@" to address a member and reply him...
Like we have already a hazar names given to us by our friends.Like for eg am called @sista by my close friend( dont worry I wont ask all of you to call me that and put myself into a tight spot
)
This way the member would know you are addressing his question/discussion and you could avoid Quote.
OR
You could remove older Quotes from from your post and include, say, 3 Quotes to ensure it doesnt fill the whole page.
3. Avoid giving your personal info. This is a public forum and giving personal info can be dangerous. If you wanna exchange your personal info with someone you trust, use PMs.
4. After 150 pages, a new chat corner can be created by any creative member of this forum. Each one can take that responsibilty after deciding it amongst ourselves.
5. And last but not the least, dont chat about other forums or shows here...If you deem fit to discuss about other shows with your friends , then please pm them and feel free to chat there.
If you see or come across any other member not adhearing to these rules and creating trouble or presenting themself as nuisance value, please report them to the mods, they will take care of such rotten apple.
Okay now thats all about it! Nothing much to be said, as all of you are all super members always at your best and know most of these gyans.
SO AHOY THERE! WEIGH THE ANCHOR! CAST YOUR NET!
THE FANS OF BARUN AND SANAYA ARE READY TO CHAT!


Edited by maris08 - 01 June 2011 at 5:19am