Hello Friends I am here with my new story well this banner is by ''SHILPA.''hope u like this friends,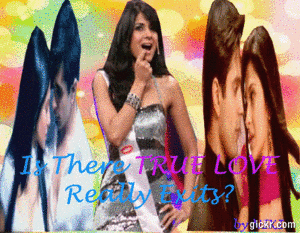 Somebody Needs You
Somebody Dreams About You
Every Single Night
Somebody Can't Breath Without You
Its Lonely
Somebody Hope That One Day
U Will See
One girl was reading these lines in magazine and after reading these lines she laughed
G:''oh my God kya likhta hai log bhi''Somebody''
kahan hai yeh Mr. Somebody mujhe to aaj tak mila nahin''
so friends this is prologue of my new ff "Is True Love Really Exists?'' its a story of riddhima and her three friends, all masti and majak and her journey in finding love.
Will she ever succeded in finding her true love?
so friends tell me if u like it and want me to continue.
waiting for ur replies friends
with lots of luv
nikita


Edited by niki.5 - 13 August 2011 at 9:09am